The new college basketball season will finally get underway on Friday, and after breaking down every team in the offseason, we have complied Chat Sports' Top 25 teams going into the new year. Five-star forward Marvin Bagley III's commitment to Duke this summer solidified them as the No. 1 team in the country in our eyes, but a number of others are worthy challengers.
Without further ado, here are Chat Sports' preseason college basketball top 25 rankings, summer edition. And, of course, hit me up on Twitter if you want to debate anything.
Just Missed The Cut: Rhode Island, Gonzaga, Notre Dame, TCU, Virginia
25) Texas A&M Aggies
The Aggies have one of the best frontcourts in the country in junior center Tyler Davis and sophomore forward Robert Williams, who is projected to be a lottery pick in the upcoming draft. 6-foot-9 forward D.J. Hogg will provide valuable three-point shooting. How far will that trio that them?
Saint Mary's is projected to overtake Gonzaga at the top of the West Coast Conference thanks to four returning starters and a legitimate All-American candidate in Jock Landale. Assuming this group takes another step forward, they could be really dangerous.
23) Texas Longhorns
​
Texas started last season with high expectations and it didn't go well for them. Now, in the third year of the Shaka Smart era, the Longhorns needs to win. Mohamed Bamba, the No. 4 recruit in the country, is replacing Jarrett Allen, and guard Andrew Jones is back after withdrawing from the draft. This will the most talented team Smart has ever had - and he needs to produce if he wants to keep his job. I think he will, which is why the Longhorns land on my list of breakout teams.
22) UCLA Bruins
UCLA is the toughest team to pin down for me. Lonzo Ball, T.J. Leaf, Bryce Alford, Ike Anigbogu, and Isaac Hamilton are all gone from last year's 31-win team, and they're counting on the nation's No. 4 recruiting class to replace them. Junior guard Aaron Holiday and senior center Thomas Welsh will be required to shoulder much of the offensive load, with freshman point guard Jaylen Hands taking on a lot of responsibility as well.
Remember, just two years ago, UCLA was a 15-win team and Steve Alford nearly lost his job. Their performance this year will tell us how much of this year's success was because of Lonzo Ball and how much was actually on Alford.
Northwestern returns all of the top five scorers from last year's team that made the first NCAA Tournament appearance in program history, including second-team All-Big Ten performer Bryant McIntosh. The journey to college basketball relevancy is complete. Now, they need to learn how to deal with expectations.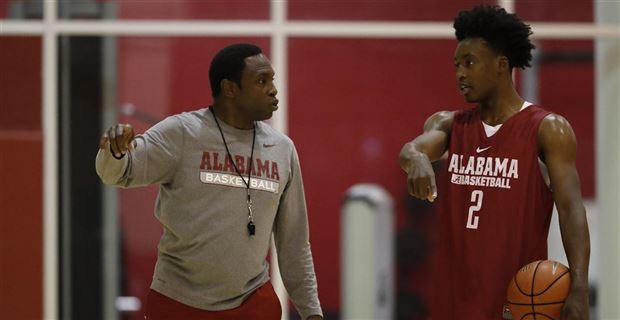 You're going to be hearing a lot about a breakout season from Alabama over the next several months, so go ahead and get used to it. Five-star guards Collin Sexton (who will serve a one-game suspension for violating NCAA rules) and John Petty - headliners of the No. 6 recruiting class in the country - are the biggest reason why, and Sexton has all the makings of a star. Considering the Tide also return six of their top seven scorers, and you have a team that will be very, very dangerous.
Richard Pitino's squad had a breakout year, winning 24 games and making the NCAA tournament after winning just eight games in the 2015-16 season. All but one player from that team return in 2017-18, making the Gophers a dark horse pick in the Big Ten.
Losing Caleb Swanigan will certainly affect the Boilermakers. However, they won't look much different with just Swanigan and backup point guard Spike Albrecht being the only rotation players they lose from last year's team. That experience will come in handy this year. Center Isaac Haas will see an increased role and the Boilermakers have surrounded him with shooters, which is the model that works best for them. Look for a breakout year from Vince Edwards.
College Basketball Fans - Download Chat Sports on iPhone today for breaking news, rumors, scores and more - Chat Sports App!
Another Big Ten team! The Terps lost their best and most notable player in Melo Trimble, but Maryland returns everyone else from last year's rotation. Justin Jackson, Anthony Cowan, and Kevin Huerter will be the core of this season's team and all three will be among the best players in the Big Ten.
Remember this group from their Elite Eight run last season? Stars Trevon Bluiett and J.P. Macura are back and hoping to lead Xavier to their first-ever Final Four in 2018. They'll hang right with Villanova and Seton Hall all year long in the Big East, but the progression of sophomore point guard Quentin Goodin will be key to Xavier's potential.
If you're looking for the team with the best chance to unseat Villanova in the Big East, however, Seton Hall is the way to go. Their senior trio of Khadeen Carrington, Dezi Rodriguez, and Angel Delgado is the best "Big 3" in the conference, and sophomore guard Myles Powell is another excellent scoring option. Delgado (15.1 ppg, 13.2 rpg last season) will be the best big man in the conference once again this year, giving the Pirates something no one else has. Seton Hall will go with a short rotation because of their lack of depth, but head coach Kevin Willard knows how to get his guys to play hard.
Prior to Rick Pitino's firing and all the FBI mess, this was shaping up to be Louisville's best team since they won the national championship in 2013. Quinten Snider, Deng Adel, Anas Mahmoud, and V.J. King all return and are capable of being first-team All-ACC selections, but how will they play with this giant cloud hanging over them all season? And what impact - positively or negatively - will new head man Dave Padgett have on them? The Cardinals have enough talent to overcome a lot of the off-court distractions, but it's definitely going to have a negative impact.
13) West Virginia Mountaineers
This West Virginia team might be the best Bob Huggins has had in Morgantown since his Final Four run in 2010 with Jevon Carter, Esa Ahmad, and Daxter Miles all returning. They were poised to be a top 10 team, but Ahmad is dealing with a lengthy suspension that will keep him out for half the season. The good news is that he'll be back for the vast majority of conference play - the bad news is that someone else is going to have to step up early in the season.
Troy Caupain is gone for Cincinnati, and it'll be hard for the Bearcats to replace their leader. However, they do get four of their other top five scorers back, and Sacred Heart transfer Cane Broome (23.1 ppg and Northeast Conference Player of the Year in 2015-16) should give them a desperately needed offensive weapon. This group will be very, very good again - although they aren't the favorites in the AAC.
Fourth place may seem harsh for the defending champs, but they have a number of things going against them this year. They'll start the season without Joel Berry II due to a broken hand, yet even when he returns, the Heels will have a very different look than what we've come to expect from them. Luke Maye as their only proven big man, meaning UNC will utilize a much more perimeter-oriented attack - which head coach Roy Williams hasn't had success with in the past.
10) Miami Hurricanes
There is reason for optimism in Coral Gables - Miami returns six of their top eight scorers from last season and welcome five-star shooting guard, and projected lottery pick, Lonnie Walker. Walker did suffer a torn meniscus in July, but he should be back for the start of the start of the season. Assuming he returns to form, this team will be the most talented Larranaga has ever had at Miami. That's a scary thought for teams around the conference.
9) USC Trojans
USC doesn't lose any key players from last year's team that made a small tournament run, and they only got stronger thanks to the arrivals of Duke transfer Derryck Thornton and four-star shooting guard Charles O'Bannon Jr. They'll be the biggest threat to Arizona in the Pac-12 because of that continuity and versatility.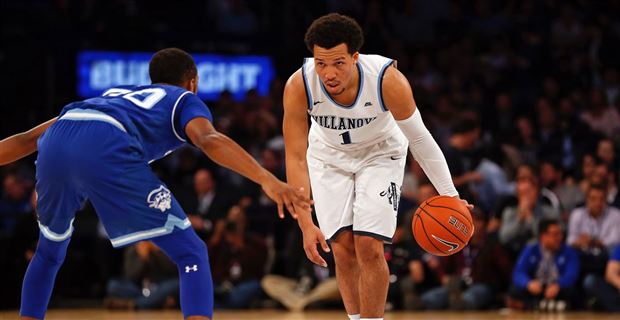 Despite their personnel losses, there's no reason to think that Villanova won't be one of the elite teams in the country. Point guard Jalen Brunson is one of the best players in the entire country and backcourt mate Donte DiVincenzo is primed for a breakout season. Mikal Bridges (the third member of that awesome junior class) is a jack-of-all-trades forward with redshirt freshman Omari Spellman finally giving the Wildcats a force on the block. Depth could be an issue for head coach Jay Wright's squad, but they have the starting lineup to compete with anyone.
Speaking of talented young groups, this is the youngest team head coach John Calipari has ever had at Kentucky. Outside of sophomores Tai Wynyard and Wenyen Gabriel, all of UK's contributors are expected to be freshmen. That's not to say they aren't talented - all seven freshmen were top 31 recruits. Versatility will be Kentucky's biggest strength (seven players are 6-foot-8 or taller), but perimeter shooting will be a major weakness.
Yup, Florida is ahead of Kentucky. The Gators have a ton of experience returning with five of their top eight scorers back, and with a top 10 recruiting class joining that group, the Gators will be looking to improve on last year's Elite Eight finish. They will be joined by transfers Egor Koulechov (Rice) and Jalen Hudson (Virginia Tech), giving them even more experience. That, plus Allen's individual play, will help them navigate the regular season in the SEC.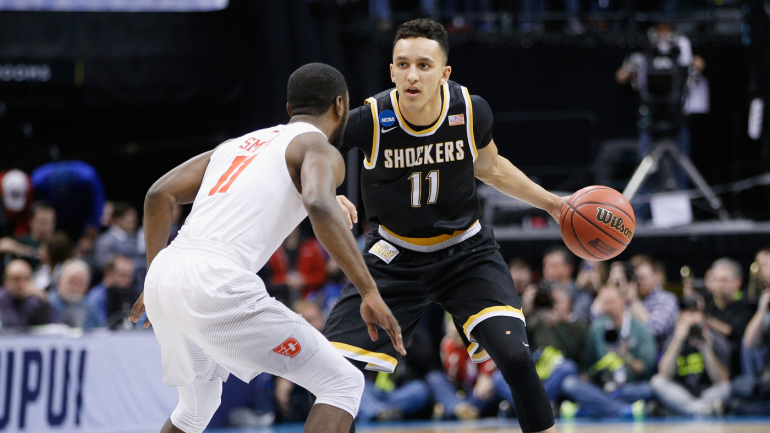 I really love this Wichita team. They went 31-5 this past year and literally have everyone back from their 10-man rotation. All 10 guys. Star point guard Landry Shamet suffered a stress fracture but will miss "very little" of the season if any at all. They are going to be at the top of polls all season long and are the favorite to win the AAC in their first year in the conference.
Kansas lost a lot of production (Mason, Josh Jackson, Landen Lucas), but the Jayhawks are primed to be one of the best teams in the country again. Devonte' Graham, Svi Mykhailuk, Lagerald Vick, and Udoka Azubuike all return, joined by five-star forward Billy Preston and former five-star recruit and Mississippi State transfer Malik Newman. Kansas will be deep and talented - and will win another Big 12 title.
This past season was disappointing for Michigan State because of their struggles with all of their talented freshmen. The good news? That entire group is back, including National Player of the Year favorite Miles Bridges - and they're all now experienced players. UNLV transfer Ben Carter will finally be able to contribute, and their frontcourt will be improved thanks to a healthy Gavin Schilling, five-star freshman Jaren Jackson, and four-star Xavier Tillman. Tom Izzo could lead this group to the national championship.
When Rawle Alkins withdrew from the NBA Draft and five-star commit Emmanuel Akot reclassified to the 2017 class, the Wildcats immediately became a top team in the country. Lauri Markkanen, Kadeem Allen, and Kobe Simmons are gone, but everyone else is returning from last year's 32-win team, including star guard and Pac-12 Player of the Year favorite Allonzo Trier. They also added a projected top-five pick in DeAndre Ayton, who will hold down the middle. Don't be surprised if this group spends a good number of weeks ranked No. 1 in the country.
I was very down on Duke's chances in 2017-18 before Bagley's commitment, but now, they are clearly the No. 1 team in the country. Bagley fills their huge need for versatility on the wing and is the perfect big for Duke's projected three-man backcourt of Grayson Allen and five-star recruits Gary Trent Jr. and Trevon Duval. Depth may be an issue with this team and they may struggle at the start of the season because of their youth, yet adding the projected No. 1 pick to an already talented roster makes the Blue Devils the team to beat.
Follow our NCAA news page for all the latest college basketball news or download the Chat Sports App!
CONFERENCE PREVIEWS
- ACC
- Big 12
- Big East
- Big Ten
- Pac-12
- SEC
Back to the NCAA Newsfeed
Related Topics: NCAA Basketball, NCAA Basketball Rankings