The Big East is home to some of the most storied programs in college basketball, but one - Villanova - has owned the conference since it became a 10-team league in 2014. They have won the conference each of the past four years, but that could change this season. 2017 Big East Player of the Year Josh Hart and national title hero Kris Jenkins are no longer in Philadelphia, meaning that the Wildcats will be starting the season with as much uncertainty as they have in that time span.
A number of challengers are trying to take advantage of that. Xavier, Seton Hall, and Creighton all return experienced teams with star power - and all believe that this is their year to unseat Villanova.
So, how will this season play out in the conference? Here is a complete preview for the 2017-18 season:
Projected Standings
1) Villanova Wildcats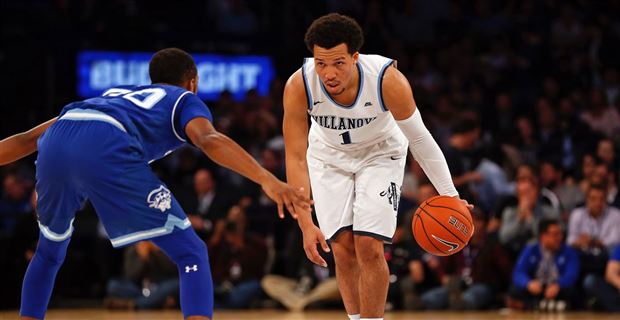 Despite their personnel losses, there's no reason to think that Villanova won't win the conference again this season. Point guard Jalen Brunson is one of the best players in the entire country and backcourt mate Donte DiVincenzo is primed for a breakout season. Mikal Bridges (the third member of that awesome junior class) is a jack-of-all-trades forward with redshirt freshman Omari Spellman finally giving the Wildcats a force on the block. Depth could be an issue for head coach Jay Wright's squad, but they have the starting lineup to compete with anyone.
If you're looking for the team with the best chance to unseat Villanova, Seton Hall is the way to go. Their senior trio of Khadeen Carrington, Dezi Rodriguez, and Angel Delgado is the best "Big 3" in the conference, and sophomore guard Myles Powell is another excellent scoring option. Delgado (15.1 ppg, 13.2 rpg last season) will be the best big man in the conference once again this year, giving the Pirates something no one else has. Seton Hall will go with a short rotation because of their lack of depth, but head coach Kevin Willard knows how to get his guys to play hard.
Remember this group from their Elite Eight run last season? Stars Trevon Bluiett and J.P. Macura are back and hoping to lead Xavier to their first-ever Final Four in 2018. They'll hang right with Villanova and Seton Hall all year long (I don't think the top three will be decided by more than a game), but the progression of sophomore point guard Quentin Goodin will be key to Xavier's potential.
Creighton is always dangerous because of their affinity for the three-point shot and ability to knock them down with ease. The Bluejays have another talented group led by their backcourt of Marcus Foster, Khyri Thomas, and Kaleb Joseph. The biggest questions with Creighton will be their ability to defend - especially down low - and rebound. They'll be a lot of fun to watch, but because of those two things, I think they're a step behind the top three teams in the Big East.
Providence head coach Ed Cooley is the most underrated and underappreciated coach in the country. All he does is win at a place that's hard to do so, and their success will continue thanks to four quality seniors in Kyron Cartwright, Rodney Bullock, Emmitt Hold, and Jalen Lindsay. If they can find consistent production from a young bench, the Friars could move into the top four.
The surprise team of the year in the Big East will be St. John's. Shamorie Ponds and Marcus LoVett are one of the most underrated backcourts in the country and both figure to make big leaps in production in their sophomore seasons. Arizona transfer Justin Simon and Michigan State transfer Marvin Clark Jr. will give them some other quality pieces. However, outside of them and senior Bashir Ahmed, the Red Storm simply don't have enough to push the top five teams in the conference. They won't make the NCAA Tournament, but don't be surprised if they're a bubble team in February.
Markus Howard and Andrew Romsey are both prolific scorers, but offense doesn't figure to be an issue for this Marquette team. Those questions come on the other side of the court, where their lack of size is a major problem. The Golden Eagles will simply try to out-gun teams again this year, which isn't the best recipe for success.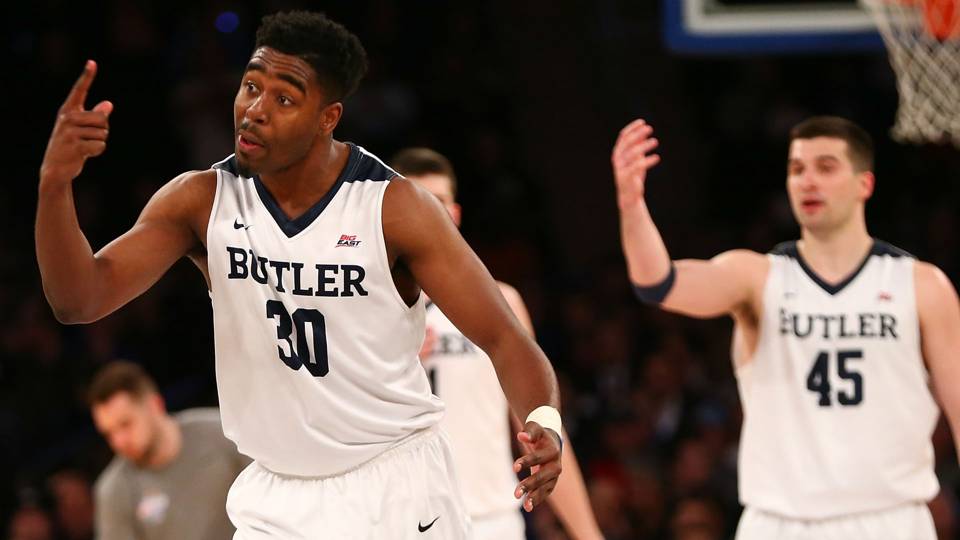 Someone has to take a step back in the conference this year and I think that's going to be Butler. The program is sold on LaVall Jordan taking over as head coach, but doing so in July after Chris Holtmann left for Ohio State is a tough task for anyone. The Bulldogs lose four of their top seven scorers from last year's team and prized recruit Kyle Young, who was supposed to offset some of that loss, followed Holtmann to Columbus. Kelan Martin and Kamar Baldwin are good two-way players and will try to buoy this team, but I don't think they have enough offense or depth to really do much.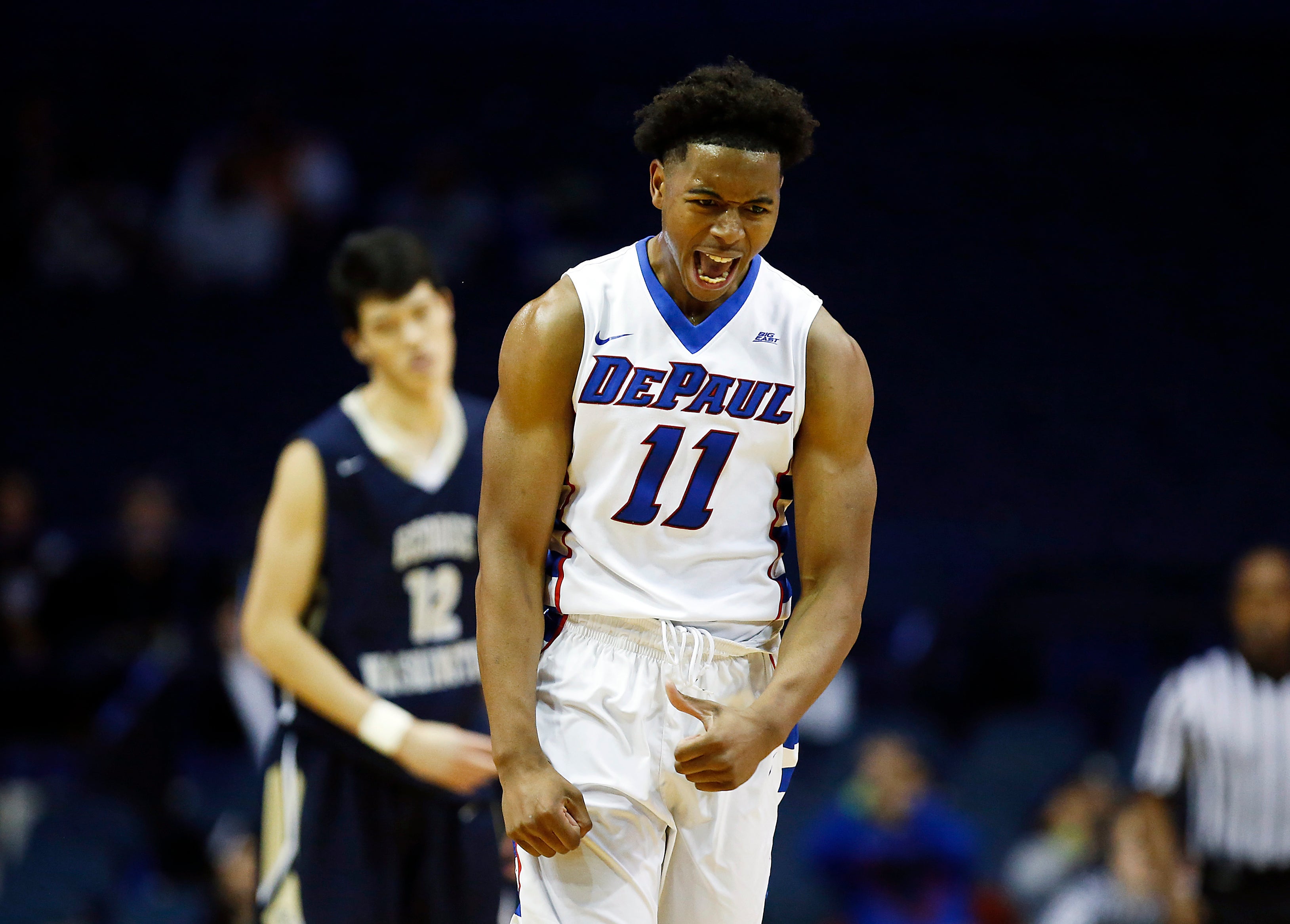 The Blue Demons haven't won more than 12 games in a single season since 2006-07, and while they may not hit that mark again this year, they shouldn't be in the conference basement. Junior guard Elijah Cain is a quality player and Northern Illinois transfer Marin Maric should be a factor on the inside. Outside of those two, DePaul is a team that won't excite.
10) Georgetown Hoyas
Patrick Ewing deserved a head coaching job in the NBA and is going to be a very good coach at Georgetown. However, the Hoyas have the least amount of talent in the conference by far. The first season of this rebuild won't be pretty, but four-star freshman forward Jamorko Pickett should provide some life for this team.
PREDICTIONS
First-team All-Big East:
Jalen Brunson, PG, Villanova Wildcats
Shomarie Ponds, PG, St. John's Red Storm
Marcus Foster, SG, Creighton Bluejays
Trevon Bluiett, SF, Xavier Musketeers
Angel Delgado, PF, Seton Hall Pirates
Player of the Year: Trevon Bluiett, SF, Xavier Musketeers
Brunson is the consensus player of the year pick this preseason for obvious reasons. After all, he's the most talented player on and the leader of the best team in the conference. However, everyone seems to be overlooking and/or forgetting about Bluiett.
Bluiett has been a first-team All-Big East performer each of the last two seasons and guided the Musketeers to an Elite Eight run last March. The versatile 6-foot-5 swingman tested the NBA waters this offseason and nearly left school before opting to return for his senior season. He is hoping to become a more consistent three-point shooter, but the rest of his game is very solid. Don't be surprised if he averages well over 20 points per game.
Freshman of the Year: Omari Spellman, C, Villanova Wildcats
Spellman was forced to redshirt all of last season due to an academic issue, but the former top-20 recruit is ready to deliver this season. Reports out of Villanova indicate that Spellman is in much better shape and will be able to provide the Wildcats with a needed inside force. Considering that there aren't many high-profile freshmen who figure to play major roles in the conference, Spellman should win this award fairly easily.
Coach of the Year: Chris Mullin, St. John's Red Storm
Remember when Mullin took over St. John's in 2015 and everyone laughed when they won just eight games? Well, it became clear that he inherited a mess, yet the Red Storm showed major signs of progress last season largely thanks to the play of Ponds and LoVett. This year, St. John's has the talent to compete in the middle of the Big East. If they sniff the NCAA Tournament, which I think they will (though they won't make it), Mullin will be a shoo-in.
Follow our Big East page for all the latest Big East basketball news!
MORE CBB COVERAGE
- Why Wichita State Is Primed To Be A Legitimate National Championship Contender This Season
- UNC's Roy Williams Is Facing His Toughest Coaching Job Ever In 2017-18
- UT-Arlington Is The Mid-Major Team Ready To Break Through On The National Stage
- Alabama's Breakout Season Is Here & They're Ready To Put The College Basketball World On Notice
Back to the Big East Newsfeed
Related Topics: NCAA Basketball, Big East Basketball