The ACC has cemented itself as the best conference in college basketball, winning two of the last three national championships. This season figures to be another dominant one for the conference, as five teams start the year ranked in the top 16 in preseason polls.
North Carolina, the reigning national champions, return a number of key players from last year's team, headlined by a National Player of the Year candidate in Joel Berry II, while Duke is ranked preseason No. 1 for the second consecutive year. Of course, those two teams are facing plenty of challengers. Miami has their most talented team under head coach Jim Larranga, while Louisville was a top 10 team before Rick Pitino's firing and everything else involving the FBI investigation.
So, how will this season play out in the conference? Here is a complete preview for the 2017-18 season:
Projected Standings
1) Duke Blue Devils
I was very down on Duke's chances in 2017-18 before Bagley's commitment, but now, they are clearly the No. 1 team in the country and in the ACC. Bagley (more on him later) fills their huge need for versatility on the wing and is the perfect big for Duke's projected three-man backcourt of Grayson Allen and five-star recruits Gary Trent Jr. and Trevon Duval. Depth may be an issue with this team and they may struggle at the start of the season because of their youth, yet adding the projected No. 1 pick to an already talented roster makes the Blue Devils the team to beat.
There is reason for optimism in Coral Gables - Miami returns six of their top eight scorers from last season and welcome five-star shooting guard, and projected lottery pick, Lonnie Walker. Walker did suffer a torn meniscus in July, but he should be back for the start of the start of the season. Assuming he returns to form, this team will be the most talented Larranaga has ever had at Miami. That's a scary thought for teams around the conference.
Surprised? You shouldn't be. Head coach Tony Bennett is one of the best coaches in the country and has earned the right to be trusted in getting his players to play together at a high level. UVA will be one of the best defensive teams in the country again and new role players will emerge to replace Darius Thompson, Marial Shayok, and Jarred Reuter, none of whom played up to their capabilities last season and all decided to transfer.
Secondly, and most importantly, the backcourt of Ty Jerome and Kyle Guy will give Virginia the offensive scoring punch they've been desperately lacking. They were Virginia's two most explosive scorers last season and will be seeing much bigger roles in 2017-18. Expect the Cavaliers to remain among the top teams in the ACC.
Fourth place may seem harsh for the defending champs, but they have a number of things going against them this year. They'll start the season without Joel Berry II due to a broken hand, yet even when he returns, the Heels will have a very different look than what we've come to expect from them. Luke Maye as their only proven big man, meaning UNC will utilize a much more perimeter-oriented attack - which head coach Roy Williams hasn't had success with in the past.
Carolina will still be competitive this year, but in an ultra-close race at the top of the ACC, three or four conference losses could drop them here.
Prior to Rick Pitino's firing and all the FBI mess, this was shaping up to be Louisville's best team since they won the national championship in 2013. Quinten Snider, Deng Adel, Anas Mahmoud, and V.J. King all return and are capable of being first-team All-ACC selections, but how will they play with this giant cloud hanging over them all season? And what impact - positively or negatively - will new head man Dave Padgett have on them? The Cardinals have enough talent to overcome a lot of the off-court distractions, but it's definitely going to have an impact on them.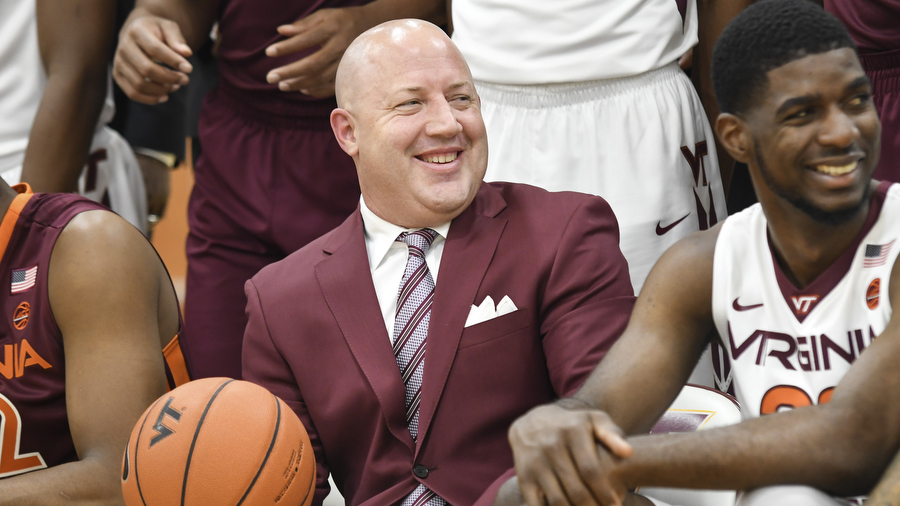 Head coach Buzz Williams has this team on the rise. After finishing last in the ACC three years ago — Williams' first in Blacksburg — the Hokies made the NCAA Tournament for the first time since 2007 last year, and there's no reason to think they won't accomplish that feat again this season.
Forward Zach LeDay and point guard Seth Allen, VT's two leading scorers last season, both graduated, but the Hokies return a steady, well-balanced group that is among the most versatile in the conference. This group is strong in the backcourt, led by juniors Ahmad Hill and Justin Robinson, while the frontcourt is led by junior Chris Clarke. However, Clarke is still recovering from a torn ACL he suffered in February. Virginia Tech is going to have the utilize some very small, four-guard lineups until he gets back.
I'm putting Notre Dame on my list of overrated teams this season. Forward Bonzie Colson is one of the best players in the entire country and his presence is the biggest reason for all the preseason hype in South Bend, but there isn't much around him. They're counting on players like senior point guard Matt Farrell and junior guard Rex Pflueger to take major leaps offensively, and I don't think those leaps will be big enough to offset their major deficiencies on the defensive end.
I really like what head coach Danny Manning is building at Wake Forest. The only problem is, they're still a year or two away from really breaking through — and the ACC isn't going to do them any favors. Had John Collins returned to school, they'd be one of the best teams in the conference. Without him, they're still a good team that needs a go-to guy to emerge. Junior point guard Bryant Crawford has a great chance to be that guy.
Will this be Jim Boeheim's final year at Syracuse before he retires? The Orange have struggled for a few years now and I expect that to continue. They lose six of their top seven scorers from last year's team that missed the NCAA Tournament, but this group has some talent in sophomore point guard Tyus Battle and South Florida grad transfer Geno Thorpe. Will the unproven players around them step up?
10) Georgia Tech Yellow Jackets
Josh Pastner overachieved in a huge way in his first season at Georgia Tech, leading the Yellow Jackets to a 21-16 record and berth in the NIT title game. The defense will be good again, led by the conference's best shot-blocker in Ben Lammers, but they will struggle to score points. Sophomore Josh Okogie will be required to carry the load offensively.
Dwayne Bacon, Jonathan Isaac, and Xavier Rathan-Mayes are all gone from last year's team that finished third in the ACC, meaning that many of their bench players will be required to step into much bigger roles. Top 60 recruits M.J. Walker and Ikey Obiagu will be relied on to play significant minutes right away, but neither appear to be ready for that. I don't expect this group to make the NCAA Tournament this year.
12) Clemson Tigers
This is going to be head coach Brad Brownell's final season at Clemson. He is one of the better in-game coaches in the conference but is not the best recruiter (given, it's hard at a football-crazy school like Clemson), and that has led to some major holes in this roster. They haven't made the NCAA Tournament since 2011 and are counting on junior backcourt duo Marcquise Reed and Shelton Mitchell to do everything for this team. That won't be good enough in the ACC.
New head coach Kevin Keatts has drawn rave reviews from everyone around the NC State program since he was hired from UNC-Wilmington. However, he doesn't have much to work with this year, especially after freshman Ohio State transfer Braxton Beverly - who attended summer classes in Columbus before head coach Thad Matta was fired - was ruled ineligible for the season due to transfer rules. Baylor grad transfer Allerik Freeman and senior Abdul Malik-Abu are this team's only proven players. They will need a breakout season from talented sophomore center Omer Yurtseven for them to avoid another finish near the bottom of the conference.
After a number of dreadful seasons, Boston College actually has some players to build around in Jerome Robinson, Ky Bowman, and Illinois State transfer Deontae Hawkins. However, there isn't much around those three.
15) Pitt Panthers
Kevin Stallings is not going to make it past the 2017-18 season at Pitt. Heck, he may not even finish the year. After firing Jamie Dixon, Stallings turned a proud Pitt program into an absolute disaster, going 16-17 overall and 4-14 in conference play. To make matters worse, they return just nine percent of their minutes from last season, making them one of the most inexperienced teams in the country. Unfortunately, I don't see how the Panthers don't finish at the bottom of the conference this year.
PREDICTIONS
First-team All-ACC:
Joel Berry II, PG, North Carolina Tar Heels
Grayson Allen, SG, Duke Blue Devils
Bruce Brown, SG, Miami Hurricanes
Bonzie Colson, PF, Notre Dame Fighting Irish
Marvin Bagley III, PF, Duke Blue Devils
Player of the Year: Marvin Bagley III, PF, Duke Blue Devils
Freshman of the Year: Marvin Bagley III, PF, Duke Blue Devils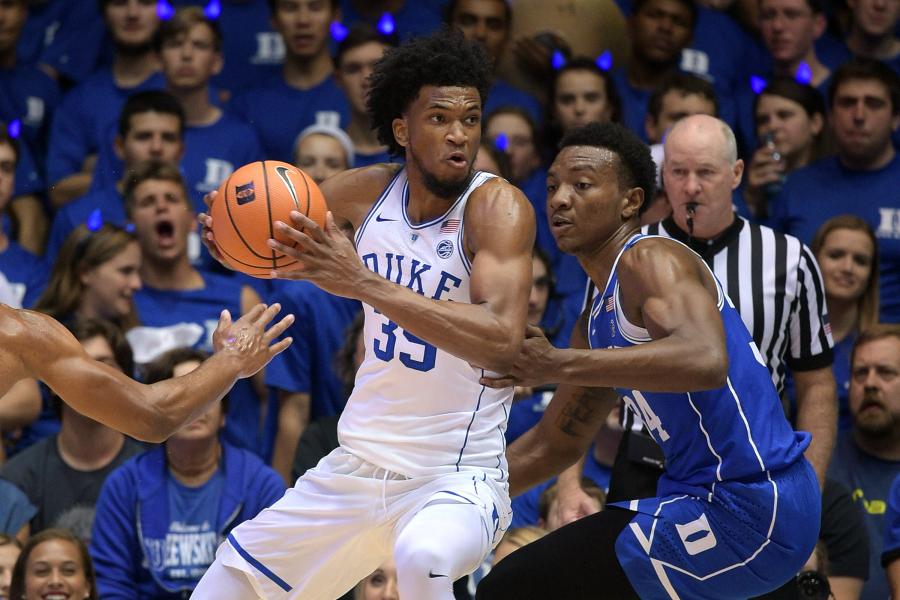 Allen, Berry, and Colson are the preseason favorites to win conference player of the year, but Bagley is going to win both of these awards. He's the most talented player in the country, let alone the conference, and I expect him to show that early and often this year.
Bagley is an extremely versatile forward and a gamechanger in every sense of the word. He can handle the ball and attack the rim like a guard while having the rebounding and shot-blocking abilities of a true big man. Those skills, coupled with his fluid athleticism, make him a matchup nightmare. There's no one in the ACC who can adequately match up with him, which will make him the most valuable player on the best team in the conference. I don't think he will, but don't be shocked if he becomes the third freshman to win National Player of the Year.
Coach of the Year: Tony Bennett, Virginia Cavaliers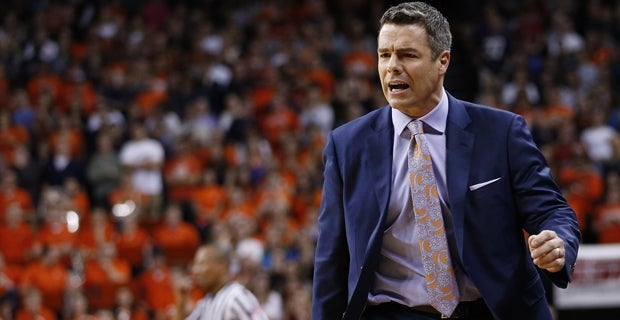 Virginia has become one of the ACC's best programs during the last few years under Bennett, yet virtually everyone is expecting them to take a major step back following the graduation of London Perrantes and the surprising transfers of Thompson, Shayok, and Reuter. The Cavaliers will be doing no such thing, and that's why Bennett will win Coach of the Year. I think he'll get the most out of his group of unknowns, and if they do finish in the top three in the conference, there's no way anyone else will win the award.
Follow our ACC page for all the latest ACC basketball news!
MORE CBB COVERAGE
- Why Wichita State Is Primed To Be A Legitimate National Championship Contender This Season
- UT-Arlington Is The Mid-Major Team Ready To Break Through On The National Stage
- Alabama's Breakout Season Is Here & They're Ready To Put The College Basketball World On Notice
Back to the ACC Newsfeed
Related Topics: NCAA Basketball, ACC Basketball