While the blueblood programs tend to run college basketball on a year-to-year basis, there are always a number of breakout teams that become a major factor on the national stage each season. Florida State, Northwestern, and SMU were among the programs that experienced such success last year - who will break out and exceed expectations this season?
Missouri is the obvious answer thanks to the arrival of a top recruiting class, headlined by Michael Porter Jr. and his brother, Jontay. However, they've become such a popular pick to be a breakthrough team that they've become overrated in a sense. Plus, I have major questions about Cuonzo Martin as a coach, so they are not included on this list.
Not all of these teams will be breakout teams in the traditional way - some are ranked in preseason polls - but I expect all of these programs to hugely exceed expectations. As always, hit me up on Twitter if you want to debate any of these (or if you think I left someone out). Here are the six teams that will have breakout seasons this year: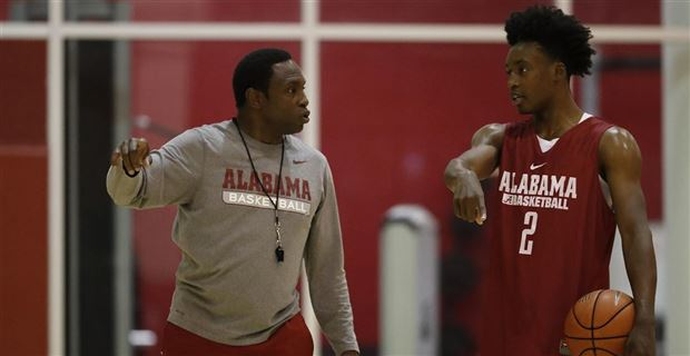 Remember when Alabama was the darling team in the SEC before all the Mizzou madness? The Tide return six of their top seven scorers from last season's team and welcome the nation's No. 6 recruiting class, headlined by five-star guards Collin Sexton and John Petty. Braxton Key, a member of the All-SEC freshman team last year, bypassed the NBA Draft to stay with this group, giving the Tide another go-to scorer with experience.
Not only does Avery Johnson now have some NBA talent to truly compete with the top teams in the country, they have perhaps the most challenging non-conference schedule in the country. Along with participating in the Barclays Center Classic (where they will face BYU and Minnesota), the Tide will host UT-Arlington, UCF, Rhode Island, Oklahoma, and Texas - and have a road game against Arizona thrown in there.
We will know legit this Alabama team is after the first month of the season. I think they'll come out of it on the right end and be in the top 10/15 for most of the season.
The Longhorns fell woefully short of their top 25 expectations last year under Shaka Smart, but there are reasons to believe this year could be different in Austin. Mo Bamba, the nation's No. 4 recruit and shot-blocking extraordinaire, will hold down the middle in the way Jarrett Allen was supposed to last season, and Andrew Jones returns to give Texas a dynamic and versatile scoring threat in the backcourt. He needs to be more consistent - especially as a shooter - but he's someone very capable of having a breakout season and being in the conference player of the year conversation.
However, the biggest difference for this year's Longhorns will be freshman point guard Matt Coleman. The Oak Hill product will finally give Smart a quality true point guard, something he hasn't had during his tenure at Texas. He's an excellent playmaker, solid defender and - most importantly for this team - is a knockdown three-point shooter. That trio will keep the Longhorns relevant all season long.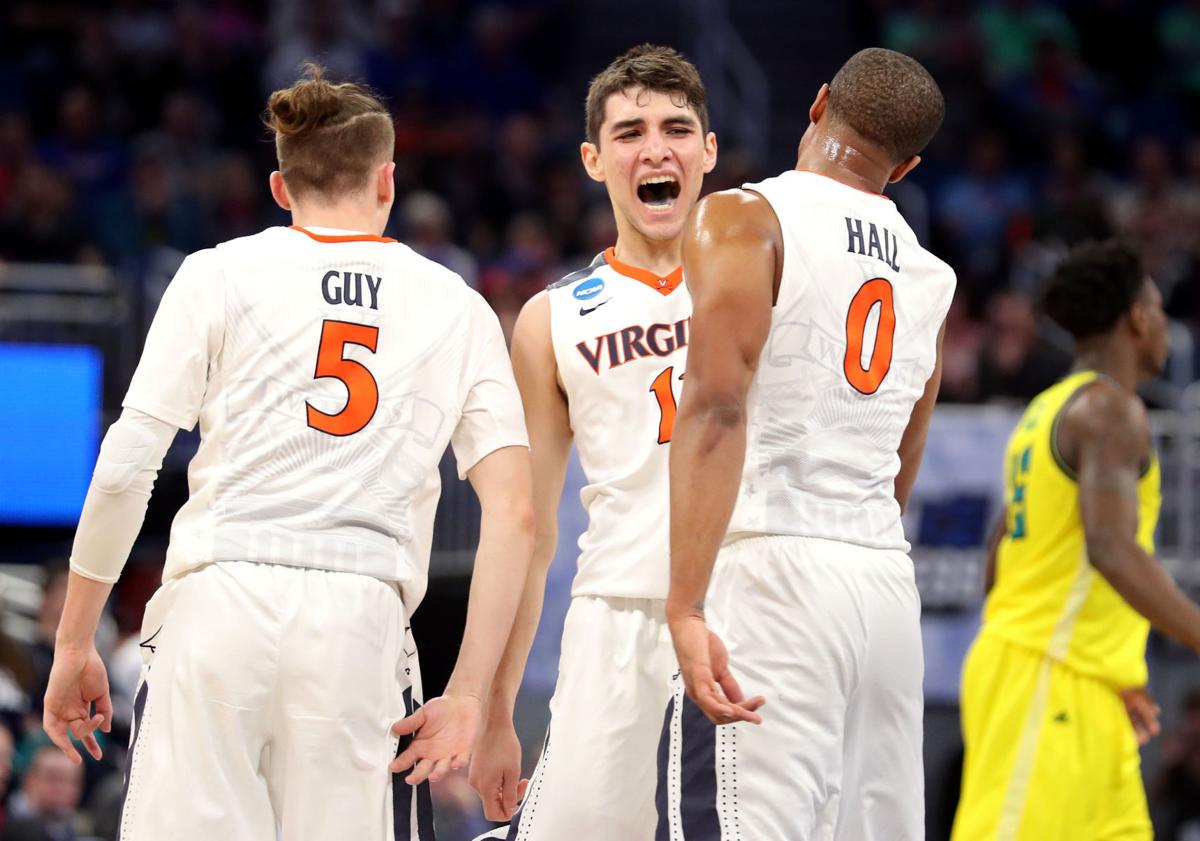 Virginia has become one of the ACC's best programs during the last few years. So why are they on the breakout list? Virtually everyone is expecting them to take a major step back following the graduation of London Perrantes and the surprising transfers of Darius Thompson, Marial Shayok, and Jarred Reuter. I'm here to tell you that the Cavaliers will be doing no such thing.
First off, Tony Bennett has earned the right to be trusted in getting his players to play together at a high level. UVA will be one of the best defensive teams in the country again and new role players will emerge to replace Thompson and Shayok, neither of whom played up to their capabilities last season.
Secondly, and most importantly, the backcourt of Ty Jerome and Kyle Guy will give Virginia the offensive scoring punch they've been desperately lacking. They were Virginia's two most explosive scorers last season and will be seeing much bigger roles in 2017-18. Expect them to remain among the top five teams in the ACC.
College Basketball Fans - Download Chat Sports on iPhone today for breaking news, rumors, scores and more - Chat Sports App!
The Hoosiers were one of the biggest disappointments in the country last season, which ultimately led to the firing of head coach Tom Crean. Now, they have Archie Miller on board and a quick turnaround should follow. Thomas Bryant and James Blackmon Jr. both left for the NBA, leaving Indiana without any returning stars.
However, that may be the way Miller operates best. Last season's freshman class of De'Ron Davis, Curtis Jones, and Devonte Green are all expected to contribute in larger roles, as will junior forward Juwan Morgan and senior Collin Hartman. Those last two players will be counted on to be the leaders on this team (along with senior Robert Johnson) and both have said they are more than ready for that role.
In a nutshell, Indiana will continue to be a small team that plays fast and shoots a lot of threes. Miller had a lot of success with smaller teams at Dayton, and in what is expected to be a down year for the Big Ten, Indiana could experience a surprisingly good season.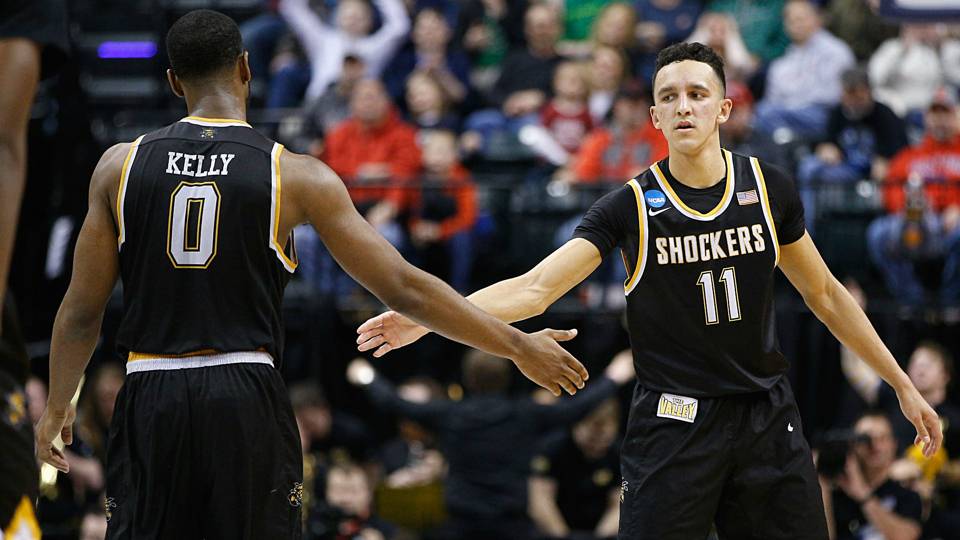 Calling Wichita State a breakout team is probably a major stretch. They are ranked in the top 10 in the preseason polls and are coming off a second round appearance in the NCAA Tournament. However, I put them on this list because I think they're capable of pulling off the Gonzaga-like season of being a mid-major that is ranked No. 1 in the country throughout much of the year.
The Shockers return all of their top 10 players from last year's team headlined by point guard Landry Shamet, who is arguably the frontrunner for player of the year in the American Athletic Conference. It's the first season Wichita State will play in the AAC, which will only boost their strength of schedule and other metrics in the eyes of pollsters and the selection committee. Even though their schedule will be tougher, Gregg Marshall's squad may very well reel off another 30-win season - that's how talented and experienced they are. Don't be surprised to see this group at the top of the rankings this season.
Now for the true mid-major on the list, UT-Arlington will be the team worth keeping an eye on. Scott Cross has quickly become one of the hottest names on the mid-major coaching market, and for good reason. He'll have a good chance of leading the Mavericks to a third-straight 20-win season. Kevin Hervey, the reigning Sun Belt Player of the Year is back, as are star players Erick Neal and Kaelon Wilson.
The Mavericks really should have made the NCAA Tournament as an at-large team last season after being upset by Texas State in the Sun Belt Tournament. This year, they're a team that could find themselves ranked at some point. If you're looking for possible Cinderella team, UT-Arlington is the squad you'll want to keep an eye on.
Follow our NCAA news page for all the latest college basketball news or download the Chat Sports App!
Back to the NCAA Newsfeed
Related Topics: Virginia Cavaliers Basketball, Alabama Crimson Tide Basketball, UT-Arlington Mavericks Basketball, Wichita State Shockers Basketball, Texas Longhorns Basketball, NCAA Basketball, Indiana Hoosiers Basketball