The SEC had a banner year in 2016-17, sending three teams to the Elite Eight and a surprising South Carolina team to the Final Four. That helped the conference shed the perception of being the worst Power 6 league, and this year, the conference is set up to be one of the best in the country. A number of big-name players return, namely 2017 first-team All-SEC performers in Florida's KeVaughn Allen and Georgia's Yante Maten, but freshmen figure to dominate the conference this year.
Kentucky has their usual influx of top new talent, but Alabama, Arkansas, Auburn, LSU, Mississippi State, and Missouri also reeled in at least one top 50 recruit. Missouri's Michael Porter Jr., a projected top three pick in the 2018 NBA Draft, was even the conference's preseason pick for player of the year.
Bottom line - the SEC is going to be about more than just Kentucky. So, how will this season play out in the conference? Here is a complete preview for the 2017-18 season:
Projected Standings
1) Florida Gators
Yup, it's Florida in the top spot, not Kentucky. The Gators have a ton of experience returning with five of their top eight scorers back, and with a top 10 recruiting class joining that group, the Gators will be looking to improve on last year's Elite Eight finish. They will be joined by transfers Egor Koulechov (Rice) and Jalen Hudson (Virginia Tech), giving them even more experience. That, plus Allen's individual play, will help them navigate the regular season better than the talented young groups.
Speaking of talented young groups, this is the youngest team head coach John Calipari has ever had at Kentucky. Outside of sophomores Tai Wynyard and Wenyen Gabriel, all of UK's contributors are expected to be freshmen. That's not to say they aren't talented - all seven freshmen were top 31 recruits. Versatility will be Kentucky's biggest strength (seven players are 6-foot-8 or taller), but perimeter shooting will be a major weakness.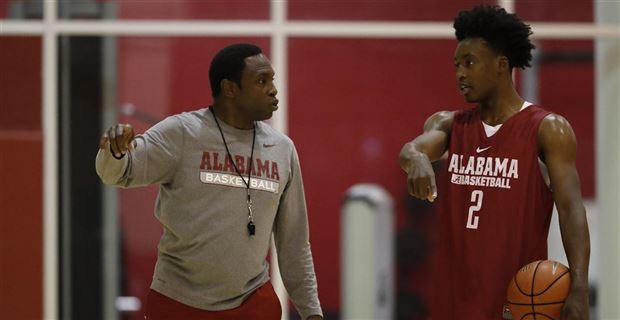 You're going to be hearing a lot about a breakout season from Alabama over the next several months, so go ahead and get used to it. Five-star guards Collin Sexton and John Petty - headliners of the No. 6 recruiting class in the country - are the biggest reason why, and Sexton has all the makings of a star. Considering the Tide also return six of their top seven scorers, and you have a team that will be very, very dangerous.
*Editor's Note: After the writing of this article, Sexton has been suspended one game for violating NCAA rules and Braxton Key, Alabama's leading scorer last season, suffered a torn meniscus in their final exhibition game.*
The Aggies have arguably the best frontcourt in the conference in junior center Tyler Davis and sophomore forward Robert Williams, who is projected to be a lottery pick in the upcoming draft. 6-foot-9 forward D.J. Hogg will provide valuable three-point shooting, but outside of that trio, this team doesn't have much firepower.
There is a clear cutoff between the top four teams in the SEC and this next group from 5-10. There won't be that much difference between those teams, but I think Vanderbilt will come out at the top of the group. Head coach Bryce Drew is one of the best young coaches in the country and returns plenty of experience - which, again, will be key in the conference this year. The Commodores will be led by the senior trio of Riley LaChance, Matthew Fisher-Davis, and Jeff Roberson.
Arkansas also returns a good deal of experience, headlined by their senior backcourt of Daryl Macon, Jaylen Barford, Anton Beard. Those three gave North Carolina all they could handle in the second round of the NCAA Tournament last year and should continue to be a problem for opponents. However, replacing the departed Moses Kingsley in the middle could be something that plagues them.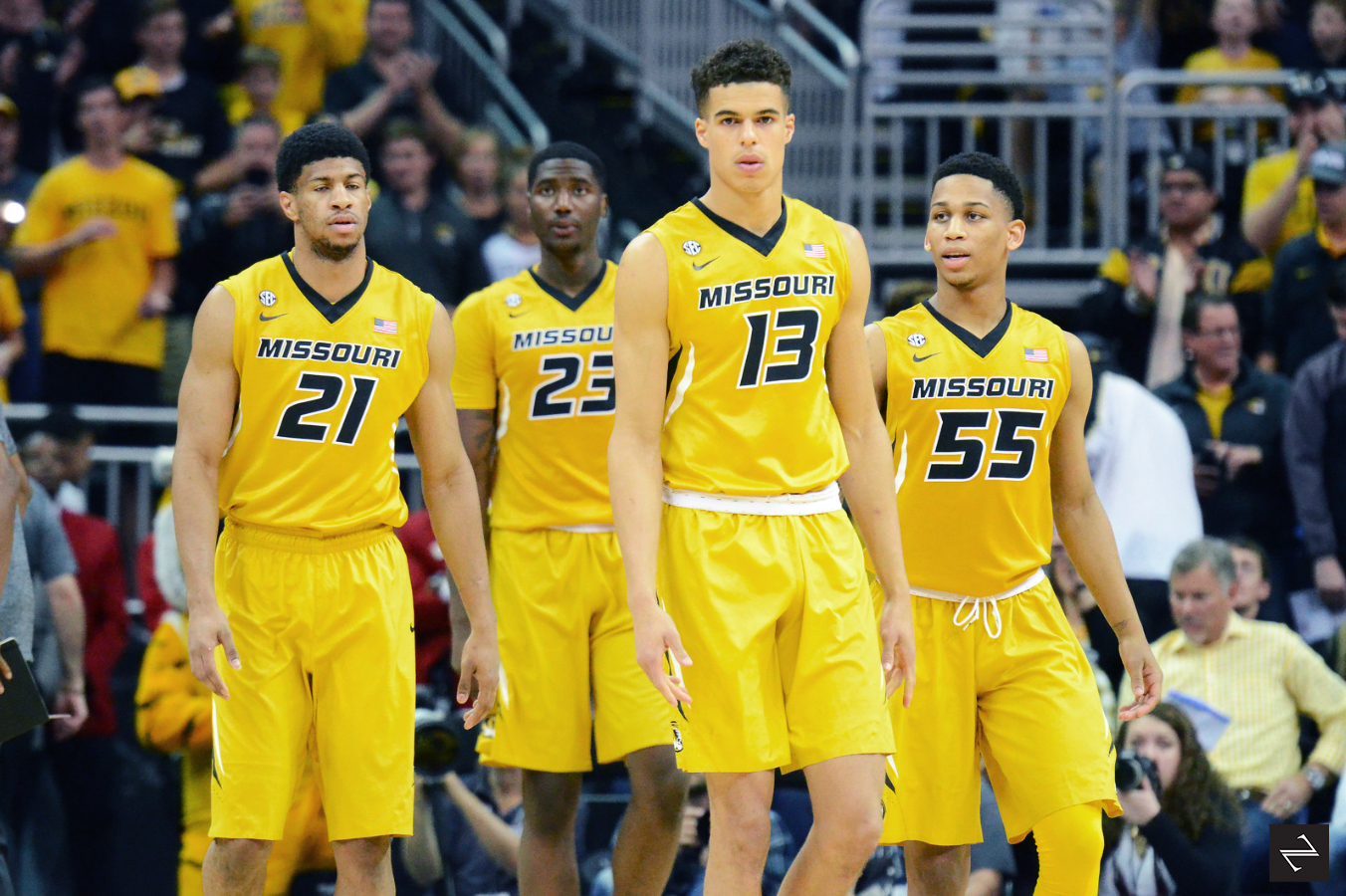 Yes, I am not as high on Missouri as seemingly everyone else. Michael Porter Jr. is every bit as good as advertised and his brother Jontay - another top 25 recruit - will be a major contributor inside. They also have outstanding size with five players listed at 6-foot-10 on the roster, meaning they should be good defensively.
However, much of the roster surrounding the Porters is the same roster that won just eight games all of last season. Their terrible shooting (39.3 percent, 337th in the country) was a big reason for those struggles, and new head coach Cuonzo Martin hasn't shown the ability to fix those problems - he hugely underachieved during his tenure at Cal.
The Porters will make Mizzou a lot better, but the Tigers won't live up to their lofty preseason expectations.
Another SEC team with high expectations, I expect Auburn to fall short for a different reason - the FBI investigation. Assistant coach Chuck Person was already fired due to his role in the scandal and two starters (Austin Wiley and Danjel Purifoy) have been suspended indefinitely due to questions surrounding their eligibility. In their first game without those two, Auburn lost in overtime to Division II Barry in an exhibition. Ouch.
If both are back and the dark cloud hanging out the program and head coach Bruce Pearl clears, the Tigers could finish top five. If they don't the bottom could fall out on the season. I think it'll end up somewhere in the middle - and short of an NCAA Tournament berth.
Ole Miss is another team with an excellent, veteran backcourt in Deandre Burnett and Terence Davis. Transfers Markel Crawford (Memphis) and Dominik Olejniczak (Drake) also figure to play major roles, but outside of them, this team doesn't have much. Their ceiling is pretty low because of that. 
10) Mississippi State Bulldogs
The Porter brothers will get all of the brotherly attention in the SEC, but Mississippi State has a pair in junior Quinndary Weatherspoon and top-25 freshman Nick Weatherspoon. It will be interesting to see what head coach Ben Howland does with this roster, which was one of the most inexperienced in the country last year. That inexperience played a major role in them losing seven conference games by seven points or less. Will they be better in close games?
11) Georgia Bulldogs
Want to see how far one man can take a team this season? Georgia will be the perfect model for that because they have All-American candidate Yante Maten - and that's it. If another player or two steps up and becomes a consistent contributor, the Bulldogs could creep into the top half of the conference. Unfortunately, I don't see that happening.
Let's look at the positives first for Tennessee. Howard transfer James Daniel III will give this team a major offensive upgrade after leading the country with 27.1 points per game in 2015-16, and the Vols have a number of quality guards. The negatives - they lack size, which will hurt them defensively and on the glass, and struggle to shoot the ball from three. Their struggles in those two areas will ultimately sink them.
South Carolina is a team that has been underrated each of the past several seasons, yet they made the school's first-ever Final Four in 2017 thanks to head coach Frank Martin's stellar defense. However, this year's team simply doesn't have enough talent to be competitive. SEC Player of the Year Sindarius Thornwell and Duane Notice graduated, while P.J. Dozier surprisingly left school early for a shot at the NBA. Those departures, coupled with projected starting point guard Rakym Felder's indefinite suspension (he was kicked out of school for the fall semester), leave the cupboard pretty bare in Columbia. Delaware transfer Kory Holden and big man Chris Silva will need to carry the load.
14) LSU Tigers
New head coach Will Wade is going to be successful at LSU sooner rather than later - but not this year. He inherited a roster devoid of talent, and they figure to be one of the worst defensive teams in the country. They're a pretty safe bet to finish last.
PREDICTIONS
First-team All-SEC:
Collin Sexton, PG, Alabama Crimson Tide
KeVaughn Allen, SG, Florida Gators
Kevin Knox, SF, Kentucky Wildcats
Michael Porter Jr., SF/PF, Missouri Tigers
Yante Maten, PF, Georgia Bulldogs
Player of the Year: KeVaughn Allen, SG, Florida Gators
It seems like everyone is picking Michael Porter or Robert Williams for this award, but it's important not to forget about Allen. The junior had 15 games with at least 15 points last season - including a 35-point explosion in the Sweet 16 against Wisconsin - and was Florida's go-to option offensively. That will continue this season, and if the Gators finish at the top of the conference as I expect, it'll be hard to argue anyone other than him.
Freshman of the Year: Michael Porter Jr.,, SF/PF, Missouri Tigers
Porter is a dream prospect for whoever gets a top three pick in the draft. He's a good, fluid athlete who excels on the perimeter and around the basket with his smooth skill set. At 6-foot-10, he's going to be a major matchup problem for every team (other than maybe Kentucky) on the perimeter. Easily Mizzou's best player, Porter figures to put up eye-popping stats. Barring a phenomenal season from Alabama and Collin Sexton, Porter is the pretty easy pick to win this award.
Coach of the Year: Avery Johnson, Alabama Crimson Tide
Speaking of Alabama, finishing third in the conference and being ranked in the top 25 all season will be more than enough to give Avery Johnson this award. He took the Tide from 10th in the SEC to 5th last year, showing the team's progression during his tenure. Alabama certainly has the pieces to continue moving up the standings. They do that and Johnson is the easy choice here.
Follow our SEC page for all the latest SEC basketball news!
MORE CBB COVERAGE
- Why Wichita State Is Primed To Be A Legitimate National Championship Contender This Season
- UNC's Roy Williams Is Facing His Toughest Coaching Job Ever In 2017-18
- UT-Arlington Is The Mid-Major Team Ready To Break Through On The National Stage
OTHER CONFERENCE PREVIEWS
- ACC
- Big East
Back to the SEC Newsfeed
Related Topics: NCAA Basketball, SEC Basketball