Welcome to another edition of the Rauf Report where I will share my biggest takeaways from the past week in college basketball. The stakes are being raised with some conference tournaments starting next week, making every game that much more meaningful. You can (and should) follow me on Twitter for real-time college basketball updates and analysis, but here are my eight biggest takeaways from the week.
Catch up on nightly college basketball scores in the best sports app available - the Chat Sports App!
1) Expect your school to be hit by the FBI investigation
If you missed it, a report from Pat Forde and Pete Thamel of Yahoo Sports revealed documents acquired by the FBI from former NBA agent Andy Miller, his former associate Christian Dawkins, and ASM Sports that detail impermissible benefits and potential NCAA violations by at least 20 programs and over 25 players.
We won't get into all the details of that here (you can find that in the video above or right here), but one thing is very clear - expect your school to be hit. This was just the tip of the iceberg, information from one (of many) agencies that represent basketball players. None of these documents has anything to do with any of the shoe company dealings that headlined the FBI's initial findings. More and more information will come out and indict more and more schools. 
Report: Duke, UNC, Kentucky, Michigan State Among 20+ Schools That Had Players Receive Impermissible Benefits, According To FBI Probe
2) Postseason bans > vacating titles
By now, you know that Louisville was forced to vacate their 2013 National Championship due to NCAA penalties that stem from the 2015 sex parties scandal. You've also probably heard plenty of talk about why taking away championships is stupid. After all, we all watched Louisville win the championship. We all saw Kevin Ware's injury (only to vow to never see it again). We saw Rick Pitino's tattoo. Those things don't change with a *(vacated) next to Louisville.
Taking the banner down does hurt Louisville. But, how can you punish Louisville but keep history intact? Future postseason bans. We often see schools do in pre-emptively in anticipation of punishment (Louisville did in 2016), but future punishments from the NCAA make the most sense to me.
You messed up? Feel some pain knowing you won't make the NCAA Tournament for a certain number of years. That will affect recruiting during that time frame, players may transfer, the program won't be making as much money, and the school will actually suffer as a result of their actions. To me, that's a much better solution than trying to make the school suffer retroactively.
3) Don't give Jalen Brunson the National Player of the Year award just yet
At this point, it's clear that Oklahoma isn't winning enough for Trae Young (28.3 ppg, 9.2 apg), as good as he is, to stay at the front of the National Player of the Year race. That realization led to the consensus this week that Villanova point guard Jalen Brunson (19.2 ppg, 4.9 apg), who was in second, was the odds-on favorite to win the award.
I agree that Brunson is at the forefront of that conversation and his play has been incredible and consistent, leading what I believe to be the best team in the country. However, Xavier's Trevon Bluiett (19.2 ppg, 5.6 rpg) should keep us from conceding the race to Brunson.
His Musketeers actually have a half-game lead over Villanova in the Big East and are also in line for a one seed - both things that were not expected in the preseason. His play has been the biggest reason why Xavier is a top-five team going into March. 
I'm not here to argue against Brunson because I think he's great and is Villanova's best and most important player. But if he's ahead of Bluiett, it's not by much.
4) Duke is not actually better without Marvin Bagley III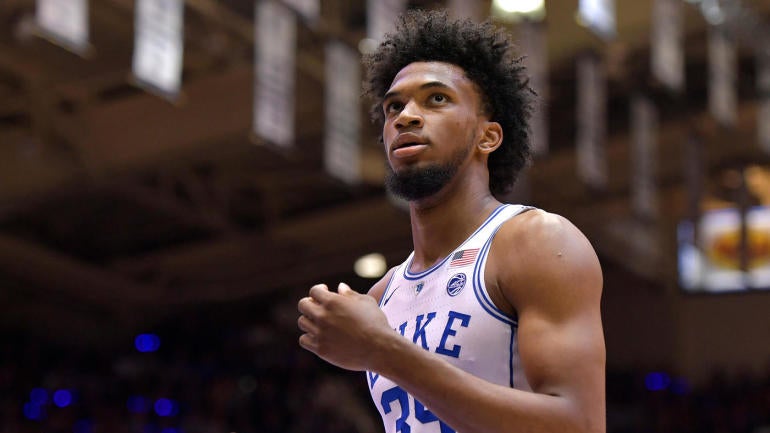 The other popular "Take of the Week" - is Duke actually better without Marvin Bagley? The nation's top recruit has missed the last four games with a mild knee strain and the Blue Devils have won all four. See the correlation?
Well, correlation doesn't mean causation aka not having Bagley isn't the reason why Duke is winning. They're actually playing better. Grayson Allen has broken out of his slump to average over 23 points per game during that stretch and the Blue Devils have been playing against weaker competition (Georgia Tech, Virginia Tech, Clemson [minus two starters], Louisville). I'll buy the argument that only having one big on the floor (Wendell Carter) instead of two (Carter and Bagley) opens up the floor offensively and helps Duke defensively, and if you believe that's the case, rotating Bagley and Carter as that one big would be much better than rotating Carter and Jack White.
Duke continues to say that Bagley is day-to-day and I'm told they still don't believe the injury is anything serious. They're being overly cautious with him for obvious reasons. However, I've said several times over the past two weeks that this injury would linger. At this point, don't expect Bagley back before the season-finale against UNC.
5) Get ready for the Michael Porter Jr. show
Who's ready to see Michael Porter Jr. actually suit up for Missouri? Well, we're going to have to wait a little while longer, but Porter - who only played for two minutes in the season opener before undergoing back surgery - was cleared for basketball activity on Thursday. Mizzou doesn't plan to throw him into game action right away for a number of reasons, but the nation's former No. 1 recruit (before Bagley reclassified) will make the Tigers one of the more interesting teams to watch in March.
College Hoops Mailbag: Dark Horse Tournament Teams, Draft Stock For Jalen Brunson, Michael Porter Jr. & More
6) Arizona is not a Final Four team without Allonzo Trier
The other major news that broke Thursday was Arizona's Allonzo Trier being ruled ineligible after testing positive for a banned substance. Last season, Trier missed most of the season waiting for a banned substance to clear his system, which he reportedly took - not knowing it was banned - to help deal with the injuries he suffered in a car accident in the offseason. Arizona's release indicates that Trier tested positive for a trace amount of that substance again, which they believe is leftover from the first time he took it.
While they fight that, we're going to talk about the impact it will have on Arizona on the court. He's easily their best perimeter player and go-to scorer. Without him, they don't have anyone who can get their own shot or go one-on-one on the perimeter. Because of that, they'll fall short of the Final Four. Again.
7) Can we trust UNC?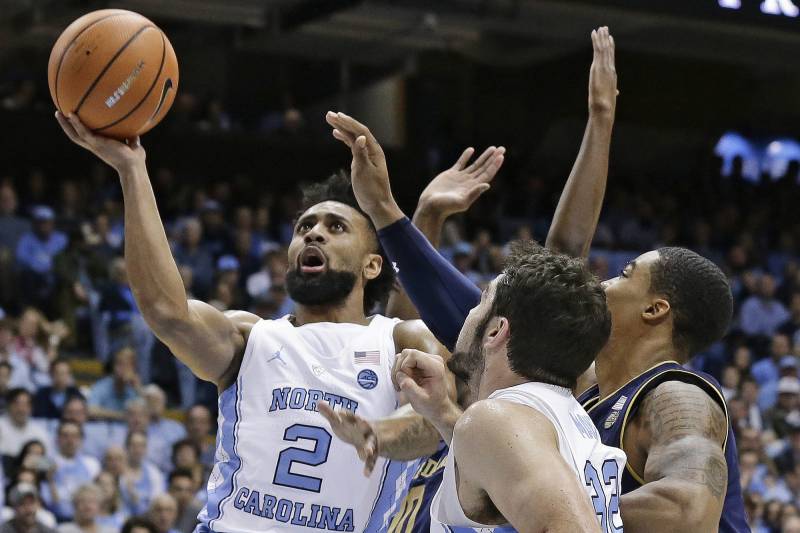 UNC has been playing as well as anyone of late, winning six straight games after a three-game losing streak. Why? They've gone small and found their offense, averaging 88 points in those six games. That shift to a small lineup, causing them to rely on Theo Pinson to be their offensive playmaker and to defend opposing big men, has changed some of this team's DNA.
Perimeter defense is still a concern - the Heels are still 320th nationally in opponent's three-point percentage and opponents are getting 41.0 percent of their points from behind the arc, which is the third most in the country - but Carolina's small lineup has helped with that somewhat. I no longer think they'll lose in the first weekend of the NCAA Tournament, but be careful about picking them to make a Final Four run. Their draw will be very important.
8) Texas A&M is not winning a game in the NCAA Tournament
If you're looking for a team that will lose early in the NCAA Tournament, I give you Texas A&M. After starting the season 11-1, the Aggies are 6-9 in SEC play and are creeping closer and closer to the bubble. Why? They struggle offensively (77th in adjusted offensive efficiency) due to poor guard play and don't shoot the three well. Neither of their two bigs (Robert Williams, Tyler Davis) can stretch opponents, often crowding the lane and limiting their own drives. 
Poor guard play and offensive struggles are a recipe for disaster in the NCAA Tournament. And, given the way A&M has been playing, they'll be knocked out early.
Looking for more college basketball news & rumors? Watch the Rauf Report on YouTube!
Back to the NCAA Newsfeed
Related Topics: NCAA Basketball, Rauf Report