Welcome to another edition of the Rauf Report where I will share my biggest takeaways from the past week in college basketball. We're now into March and several conference tournaments have started, making this the best time of the year. You can (and should) follow me on Twitter for real-time college basketball updates and analysis, but here are my eight biggest takeaways from the week.
Catch up on nightly college basketball scores in the best sports app available - the Chat Sports App!
1) The Big Ten Tournament at Madison Square Garden has been an epic fail so far
Look at all of those empty seats! Now, the big guns - Michigan State, Purdue, Ohio State - don't play their first Big Ten Tournament games until today, but I don't think any of the six games so far have reached 50 percent capacity of Madison Square Garden. This entire New York City experiment has not gone well for the Big Ten. Coaches have been against it since the beginning, moving the tournament up a week makes the whole experience feel off, and fans haven't validated the move by showing up. I doubt we'll see the Big Ten try this again.
2) Sean Miller returning to the sideline doesn't mean anything regarding his long-term future
The big news yesterday came from Arizona, who announced that head coach Sean Miller would coach the rest of the season after originally being linked to the FBI investigation in an ESPN report last week. However, a 247sports report about Miller countered ESPN's, raising questions about the timeline and casting doubt about the claims made. As a result of those inconsistencies, Miller is back after missing one game against Oregon.
Arizona fans will likely point to this as an indication that Miller is innocent, but that may not necessarily be the case. Assuming the FBI wiretap of Miller and former ASM Sports agent Christian Dawkins discussing making a payment of $100K to a recruit exists, the call could have been in reference to Brian Bowen or Jahvon Quinerly, both five-star recruits Arizona was recruiting that have already been linked to the FBI investigation through Dawkins. Maybe ESPN simply got the prospect involved wrong?
Of course, the ESPN report and presence of a wiretap doesn't mean he's guilty, either. Maybe he said he wouldn't pay the $100K and is clean? We won't know for sure until we hear the wiretap or the FBI reveals their findings - both of which won't happen anytime soon.
RELATED: Duke, UNC, Kentucky, Michigan State Among 20+ Schools That Had Players Receive Impermissible Benefits, According To FBI Probe
3) Trae Young won't win National Player of the Year, but he has been the best player in the country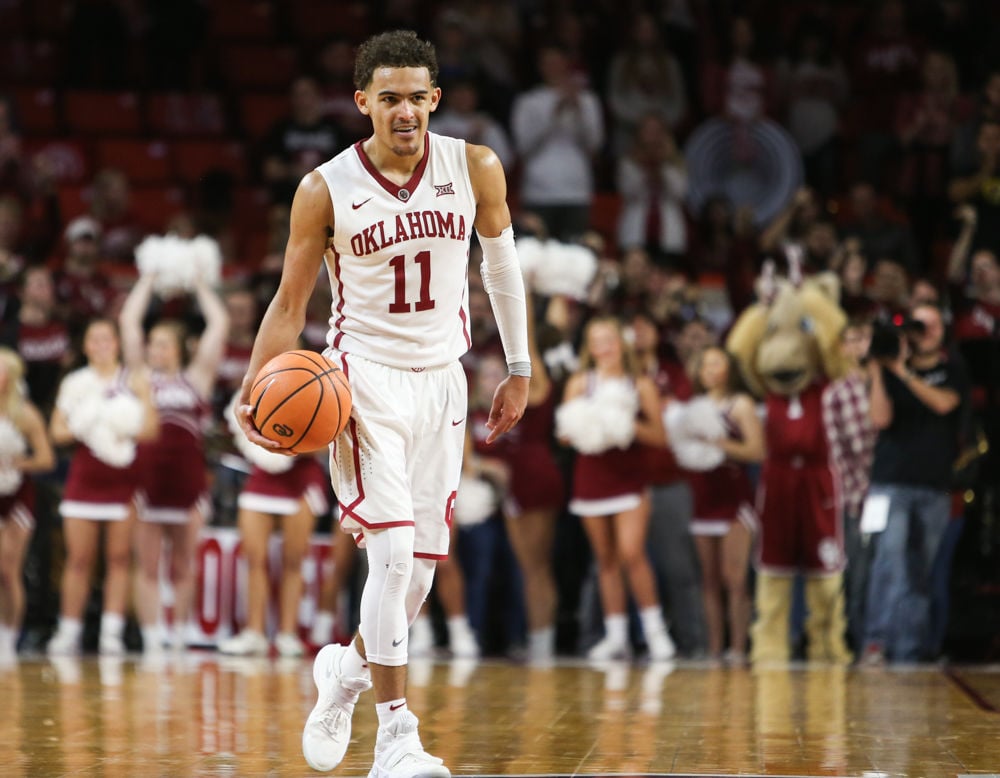 At this point, Trae Young won't win the Wooden Award for National Player of the Year because of Oklahoma's poor record, but he is still the best player in the country. He'll still be the first player ever to lead the country in points and assists (28.0 ppg, 9.0 apg), and even though his play has diminished from when Oklahoma was a top-five team in the country, he's still putting up eye-popping numbers.
Figure this: since the Sooners started this 3-10 stretch, Young is still averaging 25.4 ppg and 7.8 apg - numbers that are still significantly better than new Player of the Year frontrunner Jalen Brunson (19.1 ppg, 4.8 apg). And, remember, this is when Young is considered to be playing "poorly." I don't know about you, but I'll take a bad game of 25 points and eight assists.
His lack of a supporting cast and OU's defensive flaws have been exposed in Big 12 play, and Young's shooting percentage has gone down, but he's still the best playmaker and most dangerous offensive threat in the country. Let's not forget that.
4) Both Oklahoma and Alabama are in the NCAA Tournament no matter what
Speaking of Oklahoma, they'll still be in the NCAA Tournament despite this terrible stretch they're in. Same with Alabama, another team that's in a big slide. Why? Quality wins.
Oklahoma has more top 25 and top 10 wins than any other team in the country, which - as we saw during the selection committee's top 16 early reveal - means a lot to the committee. Alabama, despite being 17-13 on the year, has five Quadrant 1 wins, more than any other bubble team.
Bracket Matrix currently projects the Sooners to be a nine-seed because of those wins and the Tide to be a 10-seed. Both will be in no matter what.
College Hoops Mailbag: Alabama's Tournament Hopes, Top Seniors In The Country, & More
5) UNC's defense is still problematic
I've written about this a few times, but it's worth mentioning again - UNC has a major defensive problem in their perimeter defense that will come back to bite them in March. Their six-game win streak came to an end against Miami on Tuesday. Why? Miami shot 11/22 from three-point range, which is a major increase from the 36.2 percent they shoot on the season.
Carolina could write this off as another team simply having a hot shooting night if not for the fact that they're one of the worst teams in the country in three-point defense. They're 329th (out of 351 teams) in that category and 40.8 of the points they allow come from long range, which is the third most in the country.
Their offense masked those issues during that win streak, but the issues are still there. They can't afford to have an off game offensively.
6) There will be an added intensity to Saturday's Duke-UNC game
If you missed it this week, both UNC and Duke suffered last-second losses to Miami and Virginia Tech, respectfully.
Chris Clarke wins it on the follow for Virginia Tech! #DUKEvsVT pic.twitter.com/8OWFOUZplz

— Brian Rauf (@brauf33) February 27, 2018
WINNER WINNER! Ja'Quan Newton at the buzzer! #MIAvsUNC pic.twitter.com/Gosdq4J5tA

— Brian Rauf (@brauf33) February 28, 2018
Neither team is accustomed to losing back-to-back games, yet one of these storied programs will be going into the ACC Tournament on a two-game losing streak. In terms of building momentum for both the ACC and NCAA Tournaments, Saturday's showdown in Durham will have more meaning than normal.
Looking for more college basketball news & rumors? Watch the Rauf Report on YouTube!
7) Moving to the Mountain West is smart for Gonzaga
Officials from both Gonzaga and the Mountain West have publicly acknowledged that the two sides are talking about the Zags changing conferences, which would be a very smart move for the program. They outgrew the West Coast Conference several years ago, winning 17 of the last 18 regular-season titles and 15 of the last 19 WCC Tournaments.
Moving to the Mountain West, home of quality programs like Boise State, Colorado State, Nevada, San Diego State, and UNLV, would give them a major increase in competition. Wichita State made a similar move last offseason by jumping from the Missouri Valley to the American and it has benefitted them greatly. It's only a matter of time until Gonzaga makes a similar move.
8) There are only five teams that can win a national championship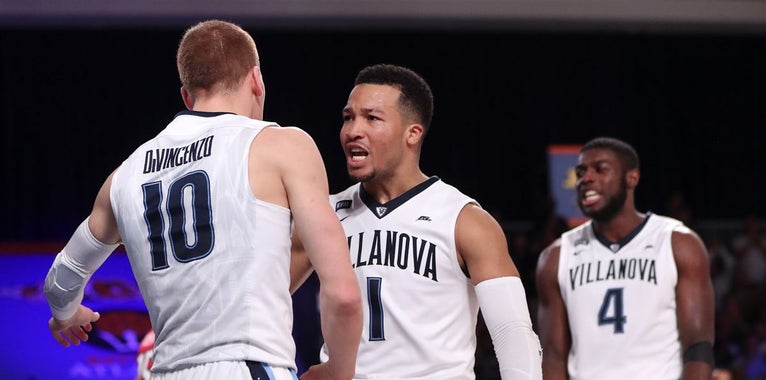 I detailed this in an article earlier this week but I believe there are only five teams that can win the national title this season in Duke, Michigan State, Purdue, Villanova, and Virginia. Remember that when filling out your brackets in a week and a half.
Why those teams and only those teams? Check out the article below.
NEXT READ: Here Are The Only 5 College Basketball Teams With A Realistic Shot To Win The National Championship
Back to the NCAA Newsfeed
Related Topics: Arizona Wildcats Basketball, NCAA Basketball, Sean Miller, Big Ten Basketball, Big Ten Tournament, Rauf Report