The 2017 college football season is finally here. Nearly every team will start their season this weekend with dreams of finishing the year  as 1 of 4 teams in the College Football Playoff. The playoff started 3 seasons ago (after 16 years of the BCS) and your winners have been Ohio State (2014), Alabama (2015) and Clemson (2016). Alabama has made the playoff all 3 seasons, with OSU and Clemson each appearing twice. Michigan State, Oklahoma, Florida State, Oregon, and Washington have had appearances as well.
With the season here, the Chat Sports college football staff put together our predictions for the final top 6 in the CFP poll, the winners of each semifinal, and a champion.  
Below are the Official Chat Sports Staff Predictions for this season's College Football Playoff:
James Yoder - Michigan football insider
Twitter: @jamestyoder
Final 6 in 2017 College Football Playoff Rankings:
1. Alabama
2. Wisconsin
3. Florida State
4. Oklahoma State
5. Michigan
6. Oklahoma
#1 vs #4 Semifinal:
Alabama over Oklahoma State
#2 vs #3 Semifinal:
Wisconsin over Florida State
CFP Championship:
Alabama 41 Wisconsin 21
Let me start here: As long as Nick Saban is coach of Alabama, I will pick them to win it all every single year. There is just no reason not to. As the only team to be in the College Football Playoff all 3 years of existence, I don't see any reason why they lose more than 1 game and won't be in the playoff, with an undefeated regular season very likely. QB Jalen Hurts might be the most underappreciated player in America this season. People seem to forget - he was 1 play away from being the 2nd true freshman in history to win a national title. Also, he was a runaway winner of SEC Player of the year, and I expect his play to step up another level this season. The Tide's stable of running backs, and a Nick Saban defense will propel them to a 2-3 score victory over FSU in the opener and they will roll to the playoff from there.
I've got Wisconsin and Michigan playing twice in 3 weeks to end the year - once on Nov 18, then 2 weeks later in the Big Ten Championship. My prediction says Michigan takes the game on the road in Madison and beats rival Ohio State the next week, but it too beat up the week later for a rematch to take down Wisconsin twice. As such, a 1-loss Michigan drops a second game in the BIg Ten Championship, and falls to #5, with Wisconsin rising to #2. What about Ohio State and Penn State? Not sold on PSU - I believe 3 losses or more is likely (2016 was an anomaly). OSU will be in position to make the playoff late, but will suffer second loss of season to Michigan in their final regular season game. The first loss for the Buckeyes could come Thursday night vs. Indiana.
Florida State will lose the opener vs. Alabama, but will rebound and run the table from there. There are three teams in the country this season with a clear advantage in raw talent over the rest of America: Alabama, Florida State and Ohio State. These 3 teams have recruiting better than all other teams over the past 5 seasons and FSU will lean on that talent and athleticism, coupled with a 'down year' for Clemson post Deshaun Watson, to win the ACC and finish #3.
I love Oklahoma State this season. Their passing game might be the best in the country, with QB Mason Rudolph throwing to WRs James Washington, Marcell Ateman, and company. Rudolph had a 28:4 TD-INT ratio last season, and it will likely only get better this year. I've got Oklahoma and Oklahoma State facing off twice, with State losing in regular season but winning the rematch in the first ever Big 12 Championship Game of the Playoff era. A second loss for Oklahoma (also Ohio State) will knock the Sooners to #6.
What about the Pac-12?? I'm not sold on USC and actually predict they lose 3-4 games. I believe Stanford will win the Pac-12, but will have 2-3 losses (potentially taking an L at the end of the season against Notre Dame). With that, not team will be a true contender to crack the final top 4 and make the playoff.
College Football Fans - Download Chat Sports on iPhone today for breaking College Football news, rumors, scores and more - Chat Sports iPhone App
Harris Rubenstein - On-Air Host
Twitter: @sportstein
Final 6 in 2017 College Football Playoff Rankings:
1. Alabama
2. Florida State
3. Oklahoma
4. Michigan
5. Oklahoma State
6. Auburn
#1 vs #4 Semifinal:
Alabama over Clemson
#2 vs #3 Semifinal:
Oklahoma over Florida Stat
CFP Championship:
Alabama 27 Oklahoma 20
It's not exactly a bold prediction to have Alabama winning especially with the insane defense they should have this year. Minkah Fitzpatrick is one of the best defensive backs in the nation and Da'Shawn Hand should easily slide in for Jonathan Allen to be their war daddy this year on the defensive line. I do have one prediction though for this Alabama team that might be a little crazy: I think their offense will be better than their defense this year. The amount of talent on that side of the ball is TERRIFYING. Second year QB Jalen Hurts, WR Calvin Ridley, running backs Bo Scarbrough and Damien Harris, the best offensive line in the SEC and the top running back recruit in the country, Najee Harris, gives me goosebumps. It's pretty obvious to tell you to be afraid of the tide this year, but….you should be afraid. Also, for those asking why USC isn't on my list, I'm not convinced their defense is any good. They lost their best DB and returner in Adoree Jackson and their front 7 is pretty average. They also might not be better than Washington or UCLA by season's end, I'm not sold.
This is more of a personal thing, but I think Ohio State is massively overrated. It feels like J.T. Barrett has been their starting QB for as long as I have been alive (kidding), but in all seriousness, his game against Clemson from last year's playoff should show you exactly who he is as a college QB. He's basically Alex Smith when everyone else is becoming Jameis Winston. I like Mike Weber a lot, but the loss of Curtis Samuel will be too much for this offense and their isn't an Ezekiel Elliot level talent on this team. Their conference rivals Michigan, however, have a different story. Their defense is great, their QB is healthy, they have a loaded offensive line, yada yada yada. You only need one name. Donovan. Peoples. Jones. Okay, that was more like 3, but you get the point. He was the top WR recruit this year out of high school and will transform this Michigan offense from a consistent performer to a college football powerhouse.  
I might be Oklahoma's biggest fan going into this season and it's because of one man and one man only, and my choice for the Heisman as well. Baker Mayfield. Don't talk to me about his height, don't come to me about NFL draft stock, I really don't care. That dude is a everything you could ever want from a QB. Playmaker, leader, destroyer of worlds, and so much more. I know they are losing Dede Westbrook, but I think Baker Mayfield is good enough to get them to where they need to be. I also think his conference might the easiest of any potential playoff team, so that'll make their quest that much easier. I think they will roll over Florida State when the time comes too. I love the Seminole defense and Derwin James is the next Patrick Peterson, but either way, give me the best player on the field, Baker Mayfield.
I think a lot of people are overlooking Auburn this year. The only thing holding them back all last season was their pretty pathetic stable of QBs. Their OL was outstanding, their defense was even better, they simply had no leadership on the offensive side of the ball. Enter Jarrett Stidham. The big-time transfer from Baylor should come in and dominate on this offense. He has all the talent in the world and was given the short end of the stick at Baylor when the entire program fell apart before he got a fair shake. I think he will have a very interesting rise this year, similar to what happened to Jake Browning at Washington last year. Last team for me to watch out for is Oklahoma State. Mike Gundy is one of the best coaches in the country, Mason Rudolph is the best QB in college football this season (sorry Darnold), and WR James Washington will be in everyone's first round mock drafts. They aren't as good as Oklahoma, but remember one of the great rules of college football. Never count out MIke Gundy's super mullet. Don't do it.
College Football Fans - Download Chat Sports on Android today for breaking College Football news, rumors, scores and more - Chat Sports Android App
Todd Krumholz - Texas Based Sports Agent
Twitter: @jtkrum
Final 6 in 2017 College Football Playoff Rankings:
1. Ohio State
2. USC
3. Alabama
4. Oklahoma State
5. Penn State
6. Wisconsin
#1 vs #4 Semifinal:
Ohio State over Oklahoma State
#2 vs #3 Semifinal:
USC over Alabama
CFP Championship:
USC 30 Ohio State 27
It's sad to not include Texas in even the Top 6, Year 4 of Charlie Strong was a lock to be a national powerhouse, but we are back to Year 1, so I will just be happy that Stoops is gone.  If we've learned anything over the past 10 years of college football, it's that generally speaking, you have to have a stud QB and a coach that has loaded the cupboards.  Alabama and Ohio State will always have that ring true as long as they keep Saban and Meyer.  We have also learned that every year we have a couple of upstarts that get on a roll and win the conference or leap into the top 10 out of nowhere, usually because of a dynamic player that shifts the tide.  This year, I think OK State's triplets on offense of Rudolph, Washington and Hill can push them to a soft Big 12 Title and a 1-loss OK State will set up a semi-final of OSUs.  
USC has the quarterback to return them to west coast dominance, Sam Darnold sounds like he's the real deal.  I haven't heard much about the Pac 12 bringing a ton of other loaded teams into the season, Notre Dame is down, an early win over and upstart Texas team, and USC should be sitting pretty in late November.
I feel like the story may be winding down in Alabama a little bit, but I don't know why I feel that way.  They'll always have big men in the trenches, speed everywhere else, but as coaches flee and the message gets old and tired, do they lose a little edge this year?  With the bullseye on their back every week, maybe an early lost to Florida State and a late loss to Auburn puts them in the 2-loss column and they just don't have enough in the tank to stop a team on a roll in the playoffs.  This may be the year for USC to take it home, will OJ be on the sidelines though?
David Lombardi - Pac-12 insider
Twitter: @LombardiHimself
Final 6 in 2017 College Football Playoff Rankings:
1. Alabama
2. Florida State
3. Michigan
4. Stanford
5. Oklahoma State
6. Wisconsin
#1 vs #4 Semifinal:
Alabama over Stanford
#2 vs # 3 Semifinal:
Michigan over Florida State
CFP Championship: Michigan 24, Alabama 23
Never underestimate Jim Harbaugh. He's lost senior talent at Michigan, but recruiting was never deficient there, and he's had a chance to ingrain his enthusiasm into that program for two years now. This is the year Harbaugh finally reaches the mountaintop, and the Wolverines will do it in large part because they get Ohio State at home to close the regular season. 
Once the playoff rolls around, Harbaugh's team will plaster Florida State before shocking the college football world in the title game by a familiar score (think 2007). A possible permutation: Stanford stuns Alabama in the semifinal instead to set up the first-ever showdown between Harbaugh and his replacement, David Shaw. 
Now, that would be something. 
The Crimson Tide have done the remarkable over the course of the past decade: They have turned college football — an inherently chaotic and unpredictable beast due to constant roster turnover — into that a relatively predictable entity, at least as far as playoff appearances and titles are concerned. For that reason, any credible prediction must include Alabama in the final four — they've simply earned the benefit of the doubt at this point. 
But no other program has done enough to inspire such year-in, year-out confidence. Florida State is loaded on the defensive end, and quarterback Deondre Francois can captain a competent offensive ship — so they're my ACC pick. The Pac-12 is tricky, since reigning champion Washington must rebuild its stingy defense while quarterback Sam Darnold masks some serious flaws at USC. Stanford, of course, isn't flawless by any stretch of the imagination — quarterback Keller Chryst is still a huge question, as is the defensive line — but the Cardinal play many of their toughest games at home this year. 
They've had USC's number as of late, so I think that'll translate into an early-season upset at the Coliseum, setting up showdowns against both Washington schools later in the year. And who knows — that super Stanford secondary may have to face USC's Super Sam twice.
This year will be wacky, and it'll certainly be fun.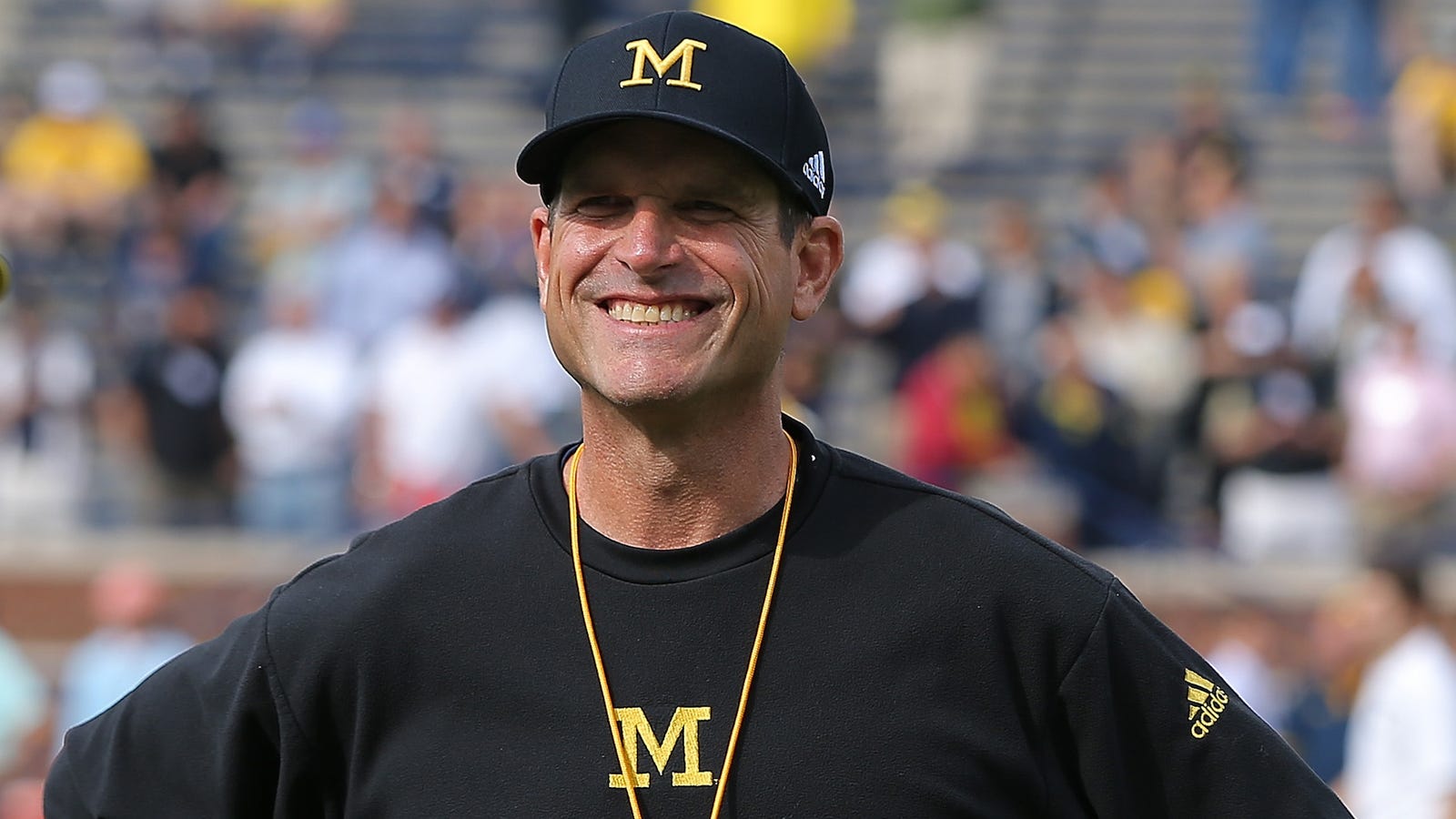 -
Mitchell Renz - Senior Writer & On-Air Host
Twitter: @MitchellRenz365
Final 6 in 2017 College Football Playoff Rankings:
1. Alabama
2. Ohio State
3. USC
4. Oklahoma
5. Florida State
6. Penn State
#1 vs #4 Semifinal:
Alabama over Oklahoma

#2 vs #3 Semifinal:
Ohio State over USC

CFP Championship:
Alabama 38 Ohio State 24
If the National Championship game was a math problem and my teacher asked me to show my work, I would just write down "Roll Tide." The math is simple Nick Saban + Alabama = National Championship game. Out of the last six National Championship games, Alabama has been in four of them. If you're giving me 67% odds that a team makes it to the National Championship game I will take that team to win it all every time. Those odds are laughable because it shows the dominance Alabama has shown over college football the last six years. Alabama lost in a nail biter last year and will avenge that loss by winning the National Championship this season.
As for the other teams racing for the other three spots. Ohio State is clearly the most talented team in the Big 10 and with experienced quarterback play under JT Barrett and a phenomenal front seven, this will propel them to the two seed in the College Football Playoffs. USC has the best quarterback in the country and the spotlight will be on him this season in a huge market like USC. Darnold is my favorite to win the Heisman and will be the first overall pick in the 2018 NFL Draft but that won't be enough to make it to the National Championship game. Oklahoma came on strong last year and I believe they build off that until they battle the Buckeyes Week 2. Oklahoma will run the table from there winning the Big 12 and will be the only one loss team in the playoffs.


Lena Bond - On-Air Host
Twitter: @lenabondsports
Final 6 in 2017 College Football Playoff Rankings:
1. Alabama
2. Ohio State
3. USC
4. Florida State
5. Michigan
6. Washington
#1 vs #4 Semifinal:
Alabama over Florida State
#2 vs #3 Semifinal:
USC over Ohio State

CFP Championship:
Alabama 38 USC 27
The PAC is back, baby! For the first time since 2014, a team from the Conference of Champions is making an appearance in the College Football Playoff Championship. USC, who hasn't made it to a Natty since 2004, is led by the golden arm of young quarterback Sam Darnold, who is my favorite to win the Heisman this year. Darnold's cool demeanor, large stature, and sound mechanics give him the potential to be one of the premiere signal callers in college football. I'm rounding out my top-6 with Washington, a team whose expectations heading into the 2017 campaign are as high as they've ever been. The Huskies lost a lot of defensive talent in the draft but should be kept afloat thanks to the red-hot performance of another Heisman candidate, Jake Browning. Although Michigan is returning 4 starters on offense, Jim Harbaugh and his Wolverines (love the all-maize uniforms by the way) will once again miss the Playoff by the skin of their teeth by losing the last two games of the year against conference rivals, Wisconsin and Ohio State.
Alabama, Ohio State, and Florida State fill the other three spots in the College Football Playoff. Once again the Crimson Tide's squad seems scarier this year than they did last, and I am starting to feel like a broken record picking them to win the Championship year after year. But you know it, I know it, we ALL know it: defense wins championships. It is hard to look at Alabama's roster on defense, headlined by All-American Safety Minkah Fitzpatrick, and not see anything but potential champions. Urban Meyer and his Buckeyes are the powerhouse in a loaded Big Ten and will be playing with a chip on their shoulder after being held scoreless against Clemson last year in the College Football Playoff semi-final. The need for redemption will be the extra push this team needs, and I foresee them breezing into the Playoff with an undefeated record. Florida State has enough returning talent to unseat Clemson in the ACC Atlantic. Jimbo Fisher is the most winningest coach in FSU history, and this is his best squad since the 2013 national champions. FSU returns nine starters on defense, headlined by safety Derwin James, and last year's ACC Rookie of the Year in quarterback Deondre Francois. The way I see it, the Seminoles will only lose twice this year: week 1 against the Crimson Tide, and on New Years when they play, you guessed it, the Crimson Tide in the semi-final.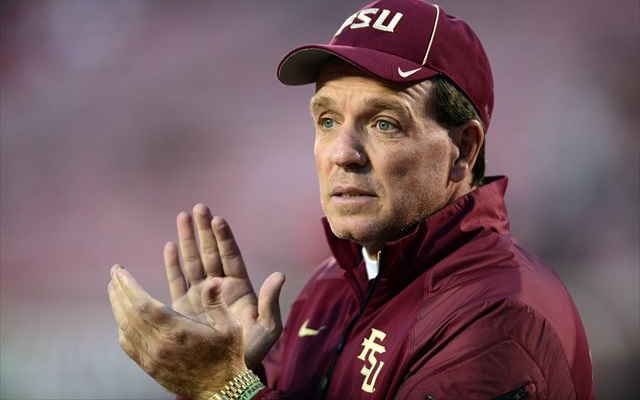 Brian Rauf - Lead Columnist & College Basketball/NBA Insider
Twitter: @brauf33
Final 6 in 2017 College Football Playoff Rankings:
1. Alabama
2. Ohio State
3. Florida State
4. Washington
5. West Virginia
6. USC
#1 vs #4 Semifinal:
Alabama over Washington

#2 vs #3 Semifinal:
Florida State over Ohio State

CFP Championship:
Alabama 41 Florida State 34
Alabama reloads in a way every year that is impossible to bet against them. Their defense is going to be dominant, and even if Jalen Hurts doesn't improve as a passer, the Tide have a running game that will be one of the best in college football history. Bo Scarbrough, Damien Harris, Joshua Jacobs and Najee Harris would all start on 99 percent of teams in the country and will be the major driving force behind keeping Alabama at the No. 1 spot all season long.
Washington will make the playoff on the final weekend after knocking off a previously undefeated USC team in the Pac-12 Championship Game. The Huskies won't be as good as they were last year but return several key players (headlined by quarterback Jake Browning) that will keep them among the country's top teams all season long before knocking off the Trojans.
Ohio State will finish the year undefeated, even in a loaded Big Ten, thanks to them getting Penn State at home. I don't think either Michigan or Wisconsin is talented or experienced enough to beat them in the regular season finale or the Big Ten title game, either. I expect the Seminoles to win out following a season-opening loss to Alabama, even beating a good Clemson team on the road.
Unlike most, I have West Virginia winning the Big 12 this year - though they'll just miss out on the playoff. Quarterback Will Grier - a Florida transfer - is set to be one of the breakout stars of the season, and the Mountaineers don't have a tough test until the final three weeks of the regular season. They get both Oklahoma State and Texas at home and close the season in Norman. I think they'll lose that game to the Sooners before getting their revenge in the new Big 12 Conference Championship Game.
There will be plenty of turnover in teams ranked 4-10 throughout the season, but the three teams at the top will stay there throughout the course of the season. And, in the end, the Alabama dynasty continues to roll on.
-
Suzi Alvarez - Former Chat Sports legend (the artist formerly known as Chat Sports Marketing, occasionally referred to as the Mind Behind the Game)
Twitter: @suzialvarez
Final 6 in 2017 College Football Playoff Rankings:
1. Alabama
2. Ohio State
3. Florida State
4. Oklahoma
5. Wisconsin
6. USC
#1 vs #4 Semifinal:
Alabama over Oklahoma

#2 vs #3 Semifinal:
Ohio State over Florida State

CFP Championship:
Alabama 31 Ohio State 27
Analysis pending :)
Tom Downey - Lead Writer and On-Air Analyst
Twitter: @whatgoingdowney
Final 6 in 2017 College Football Playoff Rankings:
1. Ohio State
2. Alabama
3. Washington
4. Florida State
5. Wisconsin
6. USC
#1 vs. #4 Semifinal:
Ohio State over Florida State
#2 vs. #3 Semifinal:
Alabama over Washington

CFP Championship:
Alabama 35, Ohio State 30
I was so, so tempted to make this into "rematch playoff year" and have Alabama face Florida State and Ohio State face Oklahoma or Wisconsin. So although I'm always on Team Chaos in college football, I couldn't bring myself to do that.
So instead, I have a rematch of last year's playoff, with Alabama again beating Washington. Pretty much all non-Alabama fans are tired of seeing the Crimson Tide playing in the title game and I get it. But this team is once again stacked. So they'll earn their spot once again. The SEC East is not very good (Georgia is my pick) and I think the Tide are just flat-out better than every SEC West team. Maybe Alabama loses a game at some point, but a one-loss SEC champ in Alabama is getting in.
I'm a big Florida State guy this year, even with the worries on the offensive line. I wouldn't be surprised if they knocked off Alabama in title game and even if they don't, I like their chances to still get in the title game. Clemson won't be as good this year with so many losses and I don't trust Louisville. Virginia Tech and Miami (FL) can pull an upset, but they aren't a CFP threat (yet). Few QBs impressed me as much last year as Deondre Francois, who took a beating and kept getting back up.
The Buckeyes had an awful CFP semifinal showing against Clemson, but they'll be better this year. The addition of new OC Kevin Wilson (last with the Indiana Hoosiers as head coach), will be a big boost for QB J.T. Barrett and the rest of the offense. The defense has to (again) replace most of its secondary, but the pass rush could be lethal. Outside of Alabama, Ohio State has a claim to the best recruiting job since Urban Meyer arrived.
The Big Ten is loaded, which does provide a legitimate threat. Michigan will be a perennial threat under Jim Harbaugh and an easy(ish) opening season schedule means they'll have a strong record come November. But they're young and I think next year is the year Michigan makes a real push. Penn State will also be a threat, but OSU will get its revenge in a home game. Wisconsin has an easy schedule that will put them in playoff position. The Badgers play only Michigan (of the top Big Ten teams), so they should be at least 11-1 entering the Big Ten Title game. But the lack of quality wins will hurt them if they lose the Big Ten championship game to Ohio State. There are four great teams in the Big Ten, but they might beat up on each other and take themselves out of the Top 6, save for OSU.
USC gets all the hype in the Pac-12, because of the way they ended the year. But they lost some significant talent and I get 2008 Georgia vibes here. I'll hedge my bet by having them in the top six, but Washington is getting some serious disrespect right now.
Yes, the Huskies lost John Ross and some key secondary players, but the offensive line is still good, QB Jake Browning should only be better this year, there are plenty of weapons and the front seven on defense is mostly back. The Huskies also benefit from a pretty easy schedule: they do get Colorado and Stanford on the road, but the only other FBS teams with a winning record from last year are Washington State and Utah (both home games). The Huskies could easily end up undefeated entering the Pac-12 title game, against a potential undefeated USC team. That's perfect for the Pac-12, but either way, I like Washington.
Once again, the Big 12 gets the short end of the stick, as the Sooners are seventh on my list. Oklahoma has a tough game on the road against Ohio State, a game I don't think they win. Replacing Bob Stoops with Lincoln Riley shouldn't ruin this team, but it is a worry. But the biggest one is replacing three critical offensive players in Joe Mixon, Samaje Perine and Dede Westbrook. The Sooners have a critical game against Oklahoma State in the middle of the year, a game that will greatly influence the Big 12 playoff outlook. The Cowboys are really good this year and they'll be a trendy CFP pick. But I think the Sooners win that game against their hated rival. The Big 12 has good depth and it wouldn't stun me to see one of the Oklahoma teams get upset by a West Virginia, Texas or Kansas State. If they lose to OSU and to another Big 12 team, the conference might not get anyone in the Top 6.
As for the non-Power 5 teams, watch South Florida. The Bulls, led by Charlie Strong, have a great QB in Quinton Flowers. They have a stupidly-easy schedule, so don't be surprised if they go undefeated. But an undefeated USF team still might not get in, because they don't play anyone.
Brett Scott - guy who works at Chat Sports
Twitter: @bscott0527
Final 6 in 2017 College Football Playoff Rankings:
1. Ohio State
2. Stanford
3. Alabama
4. Oklahoma
5. Miami (FL)
6. Florida State
#1 vs #4 Semifinal:
Oklahoma over Ohio State
#2 vs #3 Semifinal:
Stanford over Alabama

CFP Championship:
Stanford 27 Oklahoma 24
I'm not going to totally front-run this thing this year. Each of the Power 5 conferences are back to having a championship game, which I see having a big impact this year. It'll be the extra hurdle Oklahoma needs after an early season loss at Columbus. And, it'll be the reason the ACC and Pac-12 get turned upside down from the preseason favorites.
I went with the rematch between the Sooners and Buckeyes, with OU finally getting over the hurdle in the semifinal. In the other semi, I'll stick with the notion that Alabama once again, but the big darkhorse for me is Stanford.  So much so, that I'm going with David Shaw and the Cardinal for their first national championship.
With great non-conference matchups between Alabama and Florida State, Ohio State and Oklahoma, Michigan/Florida, etc., there are several great teams that will have one loss early, which leaves no room for error when conference play starts. Florida State is that team for me. With five games against the preseason top 25, I see two losses (Alabama and Clemson) for the 'Noles. I think the ACC may be the best conference in the country, but that could result in the conference missing out on the CFP. Miami's schedule is soft, and could easily go 11-1 and be in the discussion when the season is over. Clemson will be there too, I just don't have them in the Top 6 (losses to Auburn and Louisville).
I'm not as high on the USC bandwagon as others this year. The schedule is tough, and even if the Trojans beat Stanford in September, I like Stanford in the Pac-12 championship game. A solid secondary helps the Cardinal make up for losses on the defensive line, and they know how to compete and will be consistent enough again to be a big threat.
The Big Ten again has four potential CFP threats. I really only consider Ohio State and Michigan as truly in the elite category though. I love the pieces James Franklin and Penn State have coming back on offense, but they'll lose in Columbus and to Michigan, and it'll be enough to keep them out again. Jim Harbaugh and the Wolverines won't be able to get over the Buckeye hurdle yet again as well - Harbaugh will have them there next year.
Not much to say about the SEC… it's Alabama and Alabama. Obviously there are other great teams too, but somebody has to step up and unseat the king first.
And that leaves me with the Big 12. The doormat of the Power 5 and the CFP after two years. I think it's a mistake to bring back the championship game just because some consultants said so. In reality, the conference needs somebody to run the table and not have each other beat up on each other. I think the schedule in-conference is the toughest of the Power 5 - you don't get to skip anybody. With that said, though, Baker Mayfield can get it done this year for OU. They will probably have to play Oklahoma State twice, which won't be easy, but the only other tough in-conference road game is Kansas State, and the Sooners historically have dominated in Manhattan.
Watch: David Shaw sits down for a 1-on-1 with James Yoder in 2016
Cam Rogers - Host of Chat Sports with Cam Rogers
Twitter: @MrRogers99
Final 6 in 2017 College Football Playoff Rankings:
1. Alabama
2. Oklahoma
3. Florida State
4. Washington
5. Ohio State
6. Stanford
#1 vs #4 Semifinal:
Alabama over Washington

#2 vs #3 Semifinal:
Oklahoma over Florida State

CFP Championship:
Oklahoma 38 Alabama 30
As long as Nick Saban is running the show in Tuscaloosa, Alabama should rightfully be the title frontrunner. Year in and year out, Saban accumulates exceptional talent and depth that is simply unmatched (although Ohio State had a good recruiting season this year). As such, give me the Crimson Tide as the number one seed heading into the Playoffs. I could see the Tide being a little leaky in the front seven, at least to start, following the departure of Jonathan Allen and Reuben Foster. Still, Jalen Hurts is a stud and Bo Scarbrough is your typical 'Bama bowling-ball running back who will steamroll weak defenses this year.
Now, to the Big 12 - a conference that is brutal for me to watch, mostly because I'm an old-school football fan. Give me battles in the trenches, not high scoring games with porous defenses. But, there's something about Oklahoma I like. Oh, maybe it's that Baker Mayfield guy. His accuracy is amazing and after being a Heisman finalist twice, this is his time to really state his case. I don't expect the Sooners to run into much trouble in 2017, except for that pivotal duel against Ohio State and a clash versus Oklahoma State. A loss to the Buckeyes could be the end of the road considering their strength of schedule the rest of the way. Losses of Joe Mixon and Samaje Perine may sting a little bit, but don't sleep on Abdul Adams. He's getting a lot of praise out of camp, including from Mayfield. Good sign. The Big 12 Championship Game will do wonders for the Sooners in stating their case as a legitimate title contender. Mayfield will win the Heisman and a National Championship. Nice little double dip there.
And now we look at Florida State. I feel most uneasy about this pick than any other - solely because the Seminoles will be playing 2017 behind the eight ball. By that I mean an opening weekend loss to Alabama. Look, if Florida State stuns us all and wins that game, they're going to the Playoffs. If they lose, things get really difficult. The Playoff Committee's method of choosing can change a little bit this year, but don't bank on it. Still, Florida State sports one of the best secondaries in the country led by safety Derwin James. Deondre Francois and Cam Akers create a nice, young QB-RB punch. I'm putting a lot of stock in them and this ballhawking secondary to frustrate the ACC. Circle that game against Florida on November 25th - there could be a ton of meaning to that one.
Give me some Jake Browning. After a fantastic 2016 that brought this team to the Playoffs, Browning will have to adjust to life without John Ross. Insert Dante Pettis and Chico McClatcher. Washington's loss last year to the Tide in round one will help them better prepare for a title this season. Even better, the schedule is very soft to start the season, which means the Huskies can create an electric highlight reel before the big games start. UCLA will be a test with Josh Rosen and Stanford and Oregon are no slouches - but those games come later. All in all, the Pac 12 is Washington's to lose. Yes, even with USC in the conference. I just can't buy into that team until I see consistent, tangible results.
Download the Chat Sports App to follow along all season.
Back to the NCAA Newsfeed
Related Topics: david lombardi, College Football Playoff, 2017 College Football, Alabama Crimson Tide Football, Jim Harbaugh, Ohio State Buckeyes Football News, Ohio State Buckeyes, James Yoder Chat Sports, Nick Saban, Stanford Football, Michigan Football, 2018 College Football Playoff, Chat Sports