The college football officially starts this coming weekend with five games, and as such, it's time to take a look at who could win the Heisman Trophy this season. The favorites are pretty well known at this point, but who could come from outside the top group to snag the honor in 2017? Here are four legitimate Heisman Trophy contenders that you may not have heard of before. 
Quinton Flowers, QB, South Florida Bulls
What's a dark horse list without a Group of 5 player? South Florida is one of those teams that will start their season on Saturday and Flowers is someone you should tune into see. Flowers isn't a household name, but he's one of the best players in the country. His passing numbers were solid last season -  2,551 yards, 22 touchdowns and six interceptions with a 61.5 completion percentage. But he thrives in the ground game, where he racked up 1,425 yards and 15 touchdowns. He's Lamar Jackson-lite and one heck of a player. To win the Heisman, he'll need to up those numbers and have South Florida go undefeated (or close to it).
Derrius Guice, RB, LSU Tigers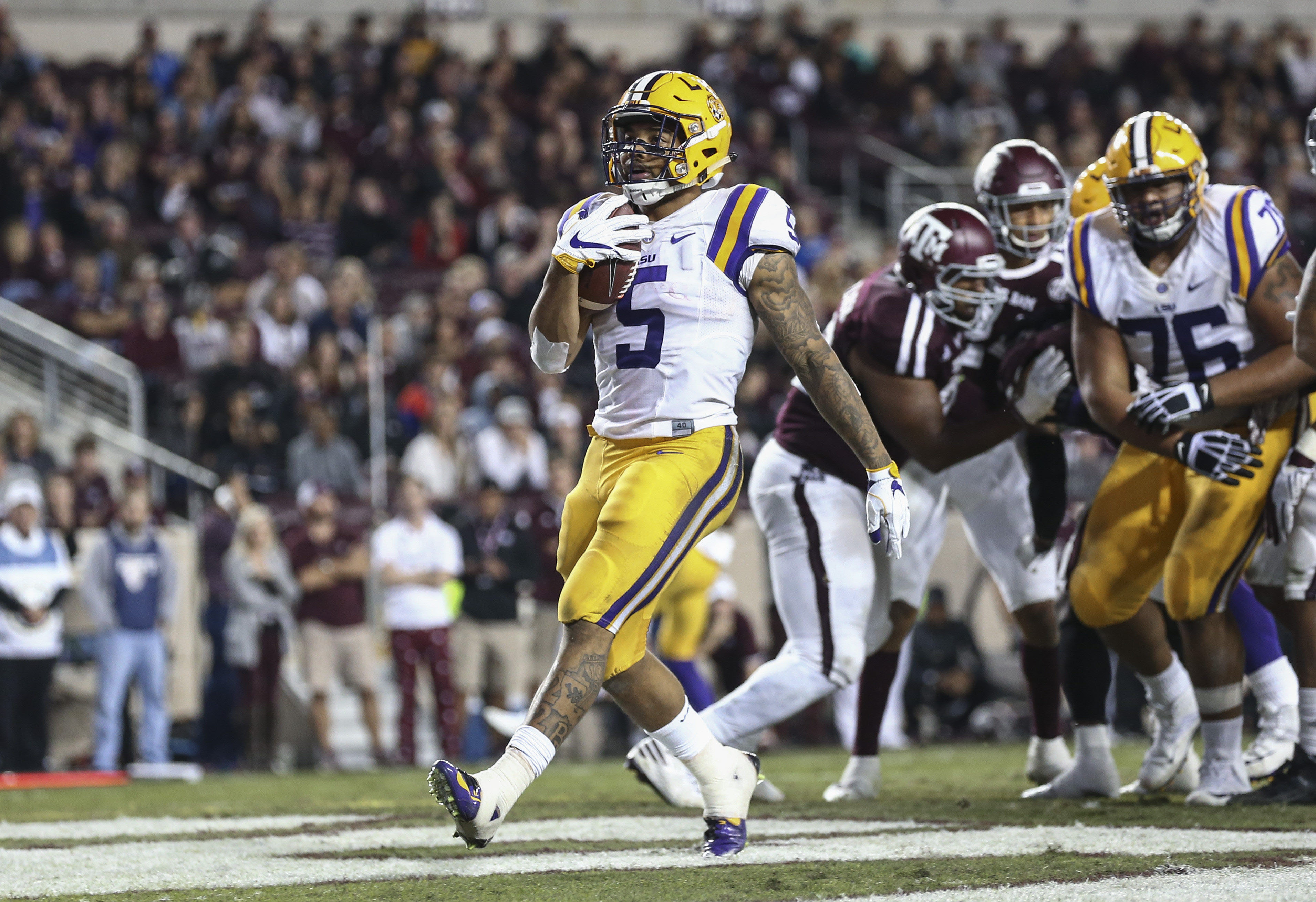 Guice is on the outskirts of Vegas' Heisman favorites but he's someone the casual college football fan may not have heard of before. He was in Leonard Fournette's shadow over the past two years, and he is ready to claim the spotlight. Despite splitting carries and only starting when Fournette was hurt, Guice racked up 1,387 yards and 15 touchdowns last season. He had two games in which he had over 250 rushing yards and six games with at least 138 yards. Guice looks ready to become one of the biggest stars in the country as LSU's full-time starter.
Will Grier, QB, West Virginia Mountaineers
The Florida transfer will start Week 1 for the Mountaineers following his PED suspension, and that means great things for West Virginia. He was dynamite in his six games for the Gators before the suspension, passing for 1,204 yards with 10 touchdowns and three interceptions. West Virginia's coaches have also been ecstatic with his production during spring practices and in fall camp. Dana Holgorsen has given him the keys to WVU's high-powered offense, and Grier's talent gives them the potential to have one of the best units in the entire country.
The Mountaineers have a chance to be one of the breakout teams in the country thanks to a favorable schedule in which they get both Oklahoma State and Texas at home. Grier will have the chance to make an early statement in their opener against Virginia Tech as well as a chance to close strong (four of their last five games are against teams ranked in the preseason top 25). If he can guide West Virginia to a 10- or 11-win season, he will be in the Heisman conversation.
Luke Falk, QB, Washington State Cougars
Falk plays in a very pass happy offense, but that shouldn't negate just how good he was last year. He completed 70 percent of his passes for 4,468 yards, 38 touchdowns and 11 interceptions. Falk could have turned pro, but elected to return to Washington State for one more year. The Cougars need a historic season for Falk to win the Heisman, but they at least have a chance to start the season hot. They do play Boise and USC in the first five weeks, but breakout performances in those games will put him firmly on the Heisman radar. 
Check out our NCAA page for all the latest college football news or download the Chat Sports App!
Back to the NCAA Newsfeed
Related Topics: 2017 Heisman Trophy, Heisman Trophy, Heisman Trophy Dark Horse, Heisman Race