College basketball has become an extremely lucrative business, giving top programs the money and resources to pay their coaches a lot of money. Rick Pitino used to be the highest-paid coach in the country making over $7.7 million per year at Louisville (including $2.25 million a year from Adidas), but his involvement in the illegal recruitment of players has led to him being fired. 
Which coaches now make the most money per season? Here are the 10 highest earners:
10) Kevin Ollie, UConn - $2.8 million
Ollie got a five-year contract extension with the Huskies after winning the national championship in 2014, but UConn has struggled under his leadership since then, going 61-43 over the last three seasons. UConn has now missed the NCAA Tournament in two of the last three seasons. If that happens again, Ollie could be out of a job.
9) Scott Drew, Baylor - $2.82 million
Baylor was a complete mess when Drew took over the Baylor program in 2003 following a massive scandal involving former head coach Dave Bliss. Now, Baylor is a perennial powerhouse in the Big 12 that has made the NCAA Tournament in six of the last eight years, including four straight. A Final Four appearance has escaped him, but Drew has done an absolutely fantastic job. 
8) Gregg Marshall, Wichita State - $3.04 million
Wonder why Marshall hasn't left Wichita for a Power 6 school? This is why. The Shockers have taken care of their head man who has led them to six consecutive NCAA Tournament appearances, including a Final Four run in 2013. Their success under Marshall allowed them to make the jump from the Missouri Valley to the AAC this year. 
7) Archie Miller, Indiana - $3.35 million
Indiana hired Miller away from Dayton this offseason and are already paying him like one of the country's elite coaches, which he is. Miller led the Flyers to the Big Dance in each of the last four seasons and made one Elite Eight appearance. The program's 78 wins from 2013-16 matched the best three-year period in school history, showing how Miller can maintain success. The Hoosiers are hoping he can do the same with their program.
6) John Beilein, Michigan - $3.37 million
Beilein's total pay is all base salary and he's earned it during his 11-year tenure in Ann Arbor. The Wolverines have made at least the Sweet 16 in three of the last five seasons, including a national championship game appearance in 2013. He only needs nine wins this season to reach 700 for his career.
College Basketball Fans - Download Chat Sports on iPhone today for breaking college basketball news, rumors, scores and more - Chat Sports iPhone App!
5) Bob Huggins, West Virginia - $3.59 million
Huggins definitely has the resume to back up his paycheck, winning 819 career games, and has turned West Virginia into one of the better programs in the country since taking over in 2007. He led the Mountaineers to a Final Four in 2010 and to the NCAA Tournament in eight of his 10 years with the school.
4) Tom Izzo, Michigan State - $4.25 million
Izzo has had incredible success in his 23 years at Michigan State, leading the Spartans to seven Final Fours - the third most of any coach in the country. They have made 20 consecutive NCAA Tournament appearances under Izzo, who was inducted into the Hall of Fame in 2016.
3) Bill Self, Kansas - $4.93 million
Self has led the Jayhawks to 13 straight Big 12 regular season championships and the 2008 national title, cementing his place among the top coaches in the game. His .827 winning percentage at Kansas is absurd, pushing his career record to 623–193. Look for him to approach 700 wins at the end of the 2018-19 season.
2) Mike Krzyzewski, Duke - $5.55 million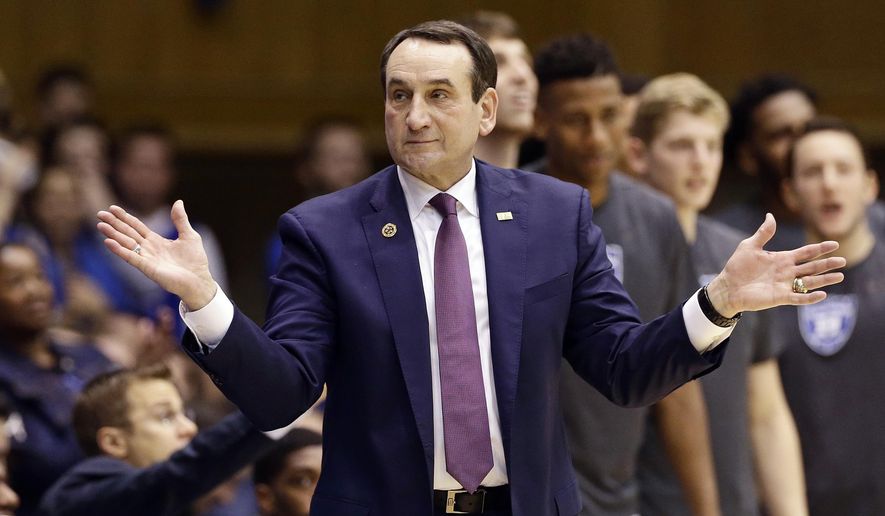 Krzyzewski is the winningest coach in college basketball history with 1,071 wins - including 998 at Duke - so it's no surprise to see him at the top of this list. He's guided the Blue Devils to 12 Final Fours and five national titles, and is responsible for turning the program into the powerhouse we know them as today. The only question surrounding Coach K - how much longer will the 70-year-old continue to coach? After having back surgery in January, that time could be coming in the next few years.
1) John Calipari, Kentucky - $7.44 million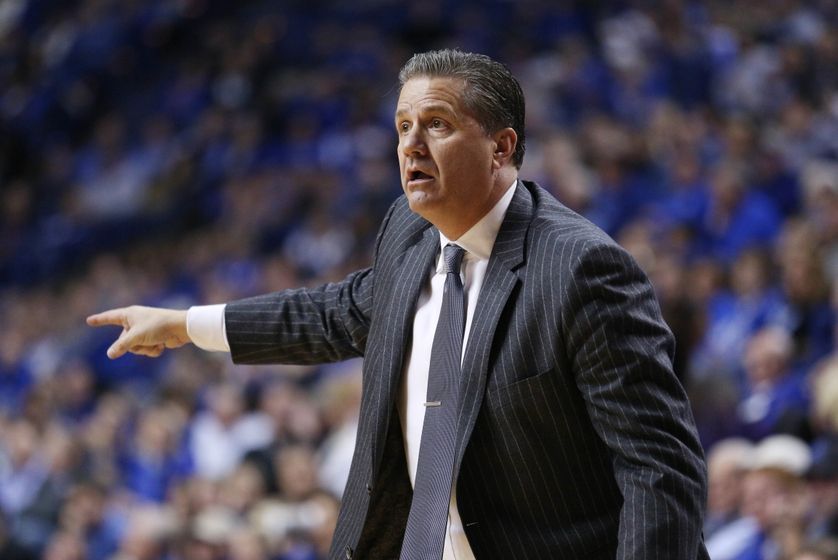 Say what you will about John Calipari, but he has returned Kentucky to a consistent top-five team and recruits better than anyone else. Kentucky is arguably the biggest brand in college basketball now and with how successful he has been, it shouldn't be a surprise to see him at the top of this list. Calipari has led the Wildcats to four Final Fours in his eight years in Lexington, averaging over 31 wins per season. That's crazy good.
Follow our NCAA page for all the latest college basketball news & rumors!
Back to the NCAA Newsfeed
Related Topics: Scott Drew, Kevin Ollie, Tom Izzo, John Calipari, NCAA Basketball, Mike Krzyzewski, Archie Miller, John Beilein, Bill Self, Bob Huggins, Gregg Marshall