The Villanova Wildcats began the tournament as one of the favorites to win the national championship and advanced to the Final Four for the second time in three years thanks to double-digit wins over West Virginia and Texas Tech in the Sweet 16 and Elite Eight, respectfully.
We'll be doing these on each Final Four team during the course of the week, but for Villanova, anything less than a national title will seem like something of a disappointment. Here are five reasons why they can win the title:
Catch up on nightly college basketball scores in the best sports app available - the Chat Sports App!
1) Championship experience
Villanova starters Jalen Brunson, Phil Booth, and Mikal Bridges were all members of their national championship team two years ago and they're the only team remaining in the field that has players with Final Four experience, let alone championship experience. This is a program that is also used to success, winning four of the last five Big East titles and three Big East Tournament titles along with that national championship. That success and experience gives them an edge.
2) Jalen Brunson
Brunson isn't a super athlete but is an extremely smart, skilled player. There's a great chance the favorite to win National Player of the Year ends up going late in the first round because of his scoring ability and feel for the game.
Guard play makes a major difference in NCAA Tournament games and Brunson is the best guard in the country. He's the key to Villanova's attack and keeps them steady by controlling the game at all times whether he's scoring or not. Brunson's leadership is one of the factors that differentiates Villanova from everyone else in the country. 
3) Jay Wright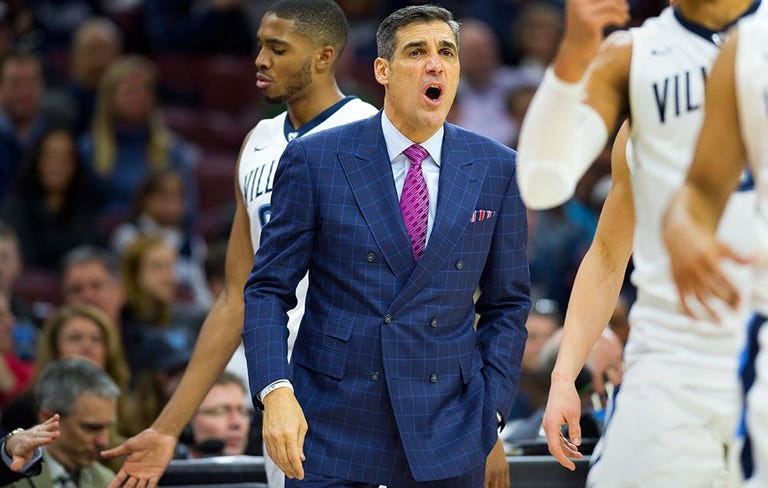 Another one of those factors is Jay Wright, who is one of the truly elite handful of coaches in the country. His gameplans and in-game adjustments - something he's excellent at - are among the reasons why the Wildcats have won at least 32 games each of the last four seasons. The culture he has created at Villanova and the way he is able to challenge and get the most out of his players is incredibly impressive.
4) Versatile big men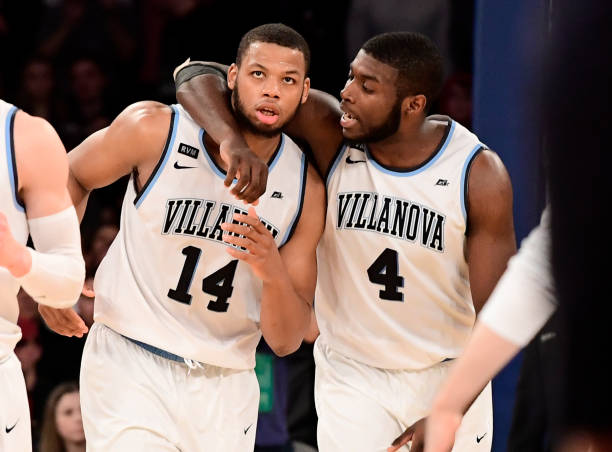 For as good as Villanova's guards are, their big men present the biggest matchup problems for opponents. Both Eric Paschall and Omari Spellman are very comfortable playing on the perimeter, which pulls the opposing big men out of the paint which opens up driving lanes. And, many times, those opposing big men are uncomfortable defending out there, which is another area where Villanova creates an advantage.
5) Ability to win playing multiple styles
Having a lineup with so much versatility is also conducive to being successful playing multiple styles of basketball, and to me, that's the biggest reason behind Villanova's success. They can beat you playing pretty, playing ugly, playing slow, or playing fast. When the Wildcats are at their best, their offense is incredibly efficient and they're playing at a relatively fast pace.
That's the style they're known for, yet Villanova is also 20-0 this season when they hold their opponents to 70 points or less and are also undefeated when they score fewer than 70 points. Obviously, their offense is their best asset, but Villanova's defense is also capable of carrying them to another national championship.
ALSO IN THIS SERIES
Kansas
Michigan
Loyola-Chicago
Back to the Villanova Wildcats Newsfeed
Related Topics: NCAA Basketball, Villanova Wildcats Basketball, 2018 NCAA Tournament, March Madness, Big East Basketball