The NFL regular season has only been over for a few days, yet nearly a fourth of the league is already looking for a new coach. The New York Giants were the only team that fired their head coach (Ben McAdoo) during the season, while four others - Chuck Pagano, Jack Del Rio, Jim Caldwell, and John Fox - were all shown the door Sunday night or Monday morning. Bruce Arians is also stepping away in retirement, creating another opening with the Arizona Cardinals. 
Which of those six jobs are the most desirable for new prospective coaches? Here's how we rank all six:
Yes, Arizona will be bolstered by the return of star running back David Johnson next season, but they're an aging team about to enter a full-on rebuild. In fact, that's why Arians chose now to retire - he wanted to take full care of his health rather than to stick around for a few losing seasons while they re-tool the roster. With no quarterback of the future and no young stars (other than Johnson) to build around, Arizona doesn't have much to offer.
The Colts have one of the worst rosters in the sport, but if Andrew Luck returns healthy for 2018 as expected, a new coach would have the benefit of having one of the best quarterbacks in the league. They're in the middle of a rebuild, so there's still a lot of work to be done, but Luck can mask a lot of deficiencies.
Yes, the Bears haven't been great for several years, but they have a young roster with talent, low expectations (meaning a new coach would be given more time), and a potential franchise quarterback in Mitch Trubisky. People around the league have differing opinions on Trubisky, so they'd have to hire someone who is committed to improving Trubisky rather than bringing in their own guy.
NFL Fans - Download Chat Sports on iPhone today for breaking news, rumors, scores and more - Chat Sports iPhone App!
Does Detroit have a Super Bowl-caliber roster? Probably not. But they have a roster that has posted winning records in three of the last four seasons and a top-end quarterback in Matthew Stafford. However, Caldwell was fired after leading them to back-to-back winning seasons for the first time since 1994-95. Are expectations too high?
The appeal of the Raiders is pretty obvious. They have an elite young quarterback in Derek Carr and a roster full of young stars that won 12 games just one year ago. There's also the coming move to Las Vegas, which can either make the job more or less appealing if you view it as an opportunity or a major distraction to navigate. Of course, this job is already expected to go to Jon Gruden.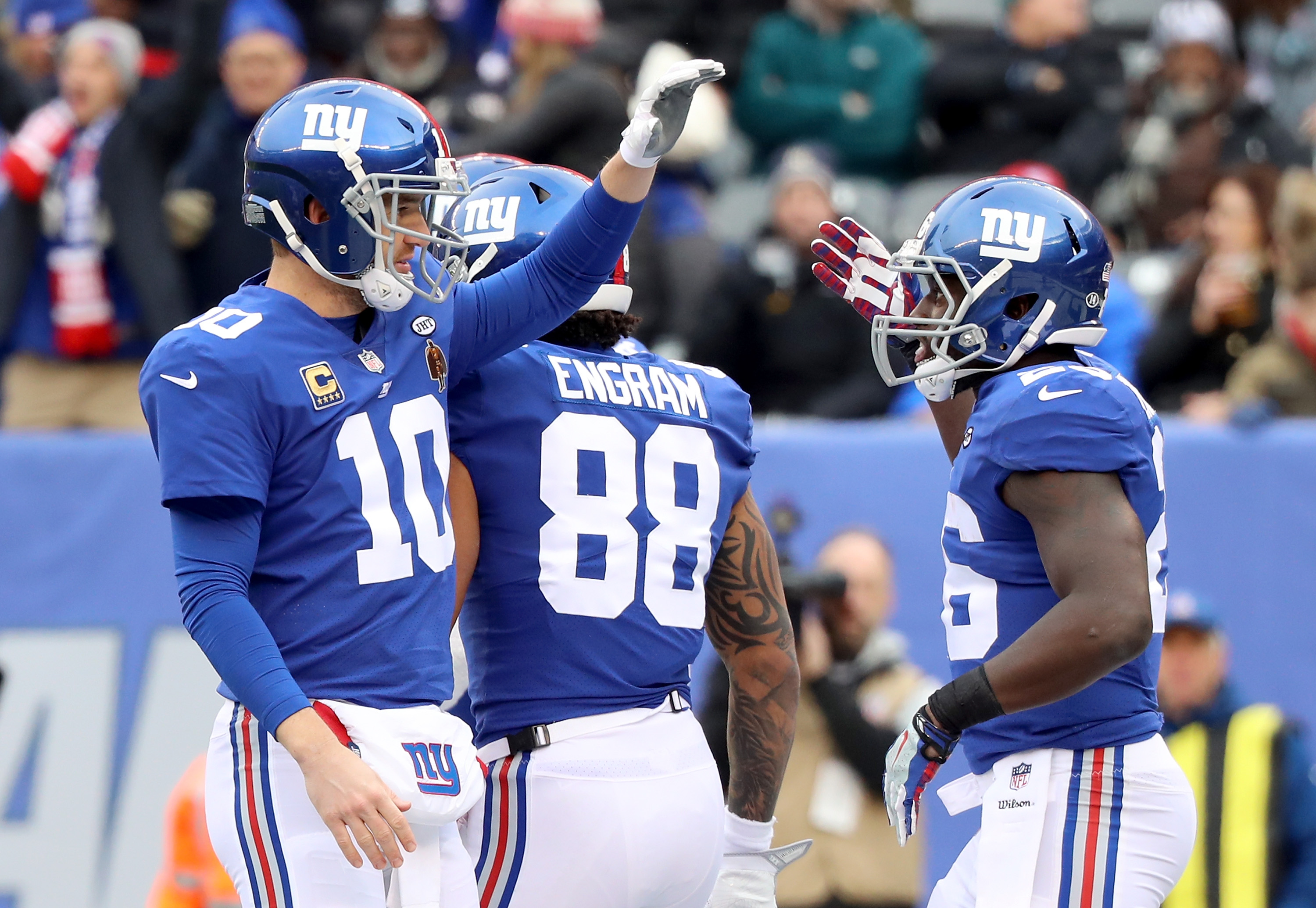 Believe it or not, the Giants have the most to offer a new coach. They have a playoff-caliber roster as constructed when healthy with a good quarterback and high draft pick (No. 2 overall). If the new coach wants "their guy" at quarterback, they'll have their pick in the first round. If not, Manning wants to play for a few more years and they'll have the opportunity to immediately add impact players around him. There are two directions to go with this roster, and both lend themselves to success.
Check out our NFL page for all the latest NFL rumors or download the Chat Sports App! 
Back to the NFL Newsfeed
Related Topics: Colts News, Lions News, Bears News, Cardinals News, Giants News, NFL News, Raiders News