Welcome to another edition of the Rauf Report where I will share my biggest takeaways from the past week in college basketball. It's officially the best time of the year with multiple games going on during all hours of the day, creating plenty of topics to discuss - particularly when it comes to NCAA Tournament bubble teams. You can (and should) follow me on Twitter for real-time college basketball updates and analysis, but here are my eight biggest takeaways from the week.
1) Notre Dame does not deserve to make the NCAA Tournament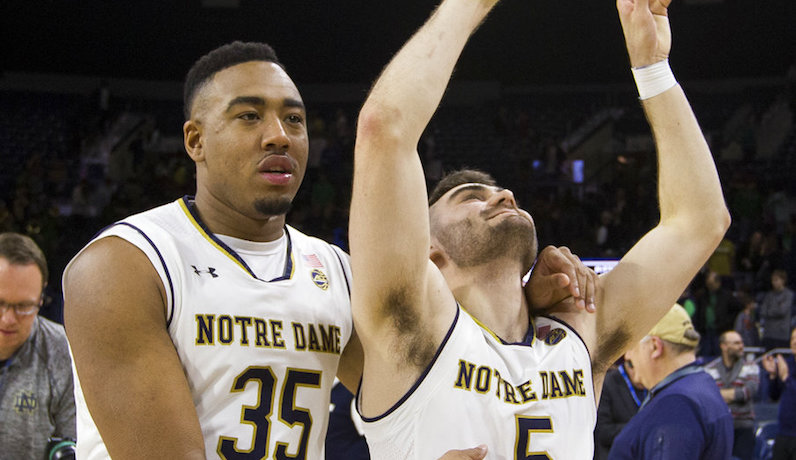 I will preface this by saying that, with a healthy Bonzie Colson and Matt Farrell, Notre Dame has the talent of an NCAA Tournament-caliber team. However, their resume simply doesn't warrant inclusion into the field.
With an RPI of 64 and only two Quadrant 1 wins, they wouldn't even be in the conversation for an at-large bid if Colson didn't return from his broken foot a few weeks ago. The argument in favor of Notre Dame centers on who they are with Colson, and while they're certainly better, they don't have an overwhelming resume with him. In fact, it's quite underwhelming.
The Irish are 14-5 with Colson in the lineup and have a one-point win over Wichita State in the Maui Invitational. However, that's their only win of note during that stretch (and the Shockers were without Markis McDuffie in that game) and they have two terrible losses - at home to Ball State and to Indiana on a neutral court - that counter their one big win. 
Resume-wise, Notre Dame simply doesn't deserve to be in.
2) Middle Tennessee isn't going to be there either
Perhaps the biggest shock of Championship Week so far has Middle Tennessee losing their C-USA opener to Southern Miss on Thursday night. The Blue Raiders are one of the best mid-major teams in the country and have won an NCAA Tournament game in consecutive seasons, but their resume is severely lacking.
Their only RPI top 120 wins are over Murray State, Old Dominion, and Western Kentucky (twice), and to make matters worse, they have two Quadrant 3 losses and one Quadrant 4 loss. 
Given the emphasis the selection committee is putting on Quadrant 1 wins this year, I don't see the Blue Raiders making the field.
Catch up on nightly college basketball scores in the best sports app available - the Chat Sports App!
3) Oklahoma is getting in and there's no way around it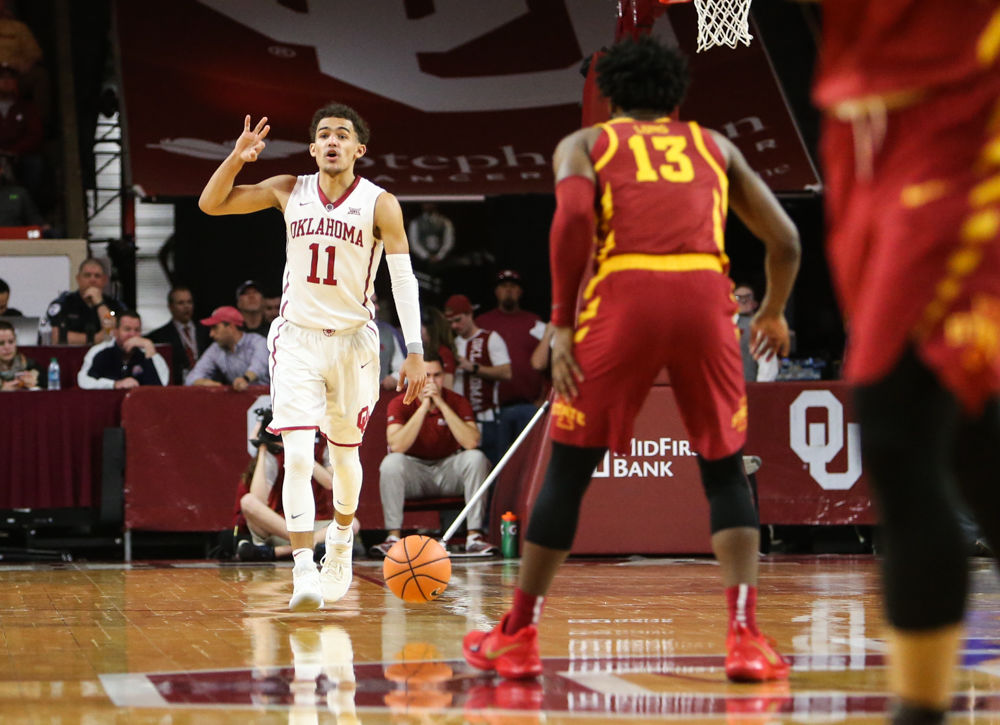 That emphasis on Quadrant 1 wins is why Oklahoma will still be in the NCAA Tournament despite this terrible stretch they're in. The Sooners have more top 25 and top 10 wins than any other team in the country, which - as we saw during the selection committee's top 16 early reveal - greatly benefitted them. Even if they're in the First Four, Oklahoma will be in.
4) Duke may actually be a legit title contender
I don't know how to feel about Duke. On one hand, they're the only team in the country that ranks in the top 10 in both offensive and defensive efficiency thanks to their full-time switch to a 2-3 zone, which has been lethal. On the other, from mid-December to mid-February, they looked more like a team that would be bounced in the first weekend of the NCAA Tournament than a legitimate title threat.
So, who are the Blue Devils really? Somewhere in the middle. The zone has made them a much more well-rounded team, but it has hurt their rebounding. They could be in trouble if they face a bigger team that can shoot them out of that zone, but there are only so many of those teams out there. Matchups will be key - but I'd have them making a long run in your bracket.
NEXT READ: Here Are The Only 5 College Basketball Teams With A Realistic Shot To Win The National Championship
5) Rivalry games in conference tournaments are the best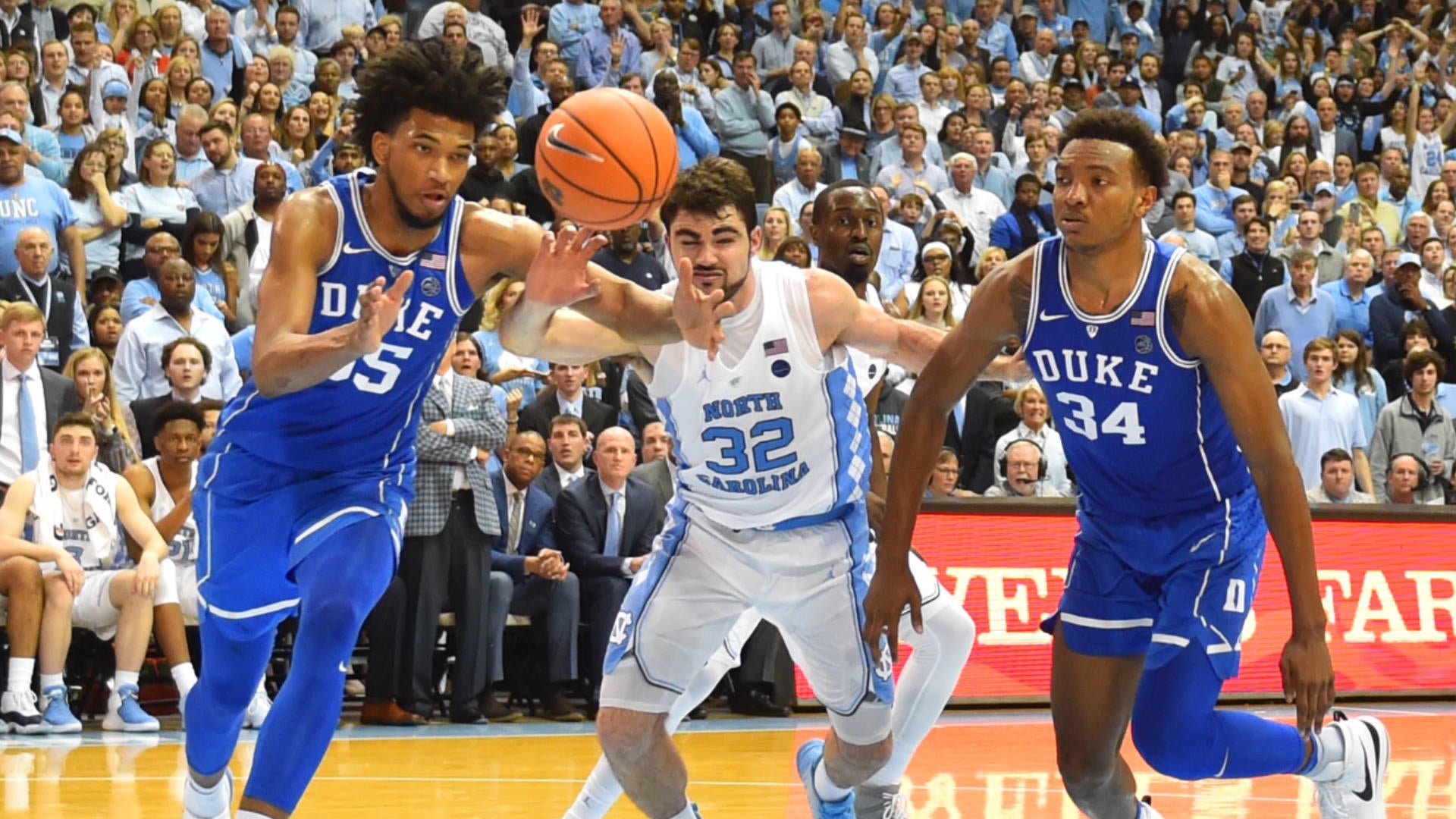 Tournament games are always more intense due to the win-or-go-home nature of them, but adding rivalry games into that format are the pinnacle of the sport - and we'll get a number of them on Friday. 
Alabama will be taking on Auburn. Kansas State will face Kansas. UCLA will face Arizona. And to top it all off, UNC will face Duke for the third time this season.
I love college basketball.
6) How many teams with the Pac-12 get into the tournament field?
This will be something very interesting to watch over the next few days in Las Vegas. Arizona is the only Pac-12 team that is considered a lock at this point given the way Arizona State has faltered in conference play. Heck, many think the Sun Devils will likely miss the tournament entirely.
Outside of those two, UCLA and USC are the only teams that may make it - and both are on the bubble. The Bruins have a great chance to solidify their bid by beating Arizona on Friday, but a loss leaves them in real jeopardy. As for the Trojans, they likely need to reach the championship game to feel confident.
Bottom line: If everything breaks right, the Pac-12 could only be a one- or two-bid league. Right now, I think they're at three, but that's the most they'll get.
College Hoops Mailbag: Breaking Down Bubble Teams, Seeding, Picking A National Champion & More
7) We aren't giving Virginia enough credit
If any power conference team other than Virginia suffered only two losses in the regular season and went 17-1 in conference play, we'd be talking about them as the odds-on favorite to win the national title. Instead, because that team is Virginia, many doubt they'll make the Final Four simply due to their style of play. We need to change that notion.
UVA has recorded the most efficient defense of the analytics era (since 2002) and have an offense that ranks in the top 30 in efficiency thanks to some big-shot makers in Ty Jerome and Kyle Guy and athletic scorers in Devon Hall and De'Andre Hunter.
Yes, their pace does limit their margin for error because there are fewer possessions in a game, but it's the same for their opponent, too - and Virginia has proven they are ruthlessly efficient. It's time we gave UVA the respect they've earned.
8) The new Selection Show format is stupid
If you don't know, the Selection Show - which will be on TBS this year - is undergoing a bit of a format change. Rather than doing it the traditional way, TBS will reveal all 68 teams that are in the field and THEN will give us the matchups.
It's a ploy to fill time in order to stretch the show to two hours and it's pointless. The old way was perfect. If it ain't broke, don't fix it!
Looking for more college basketball news & rumors? Watch College Basketball Weekly on YouTube!
Back to the NCAA Newsfeed
Related Topics: NCAA Basketball, Rauf Report