Welcome to another edition of the Rauf Report, where I will share my biggest takeaways from the past week in college basketball. The start of conference play has brought about plenty of upsets and crazy games, which has been welcome after a slow holiday slate. You can (and should) follow me on Twitter for real-time college basketball updates and analysis, but here are my eight biggest takeaways from the week:
1) Notre Dame's NCAA Tournament hopes are in jeopardy without Bonzie Colson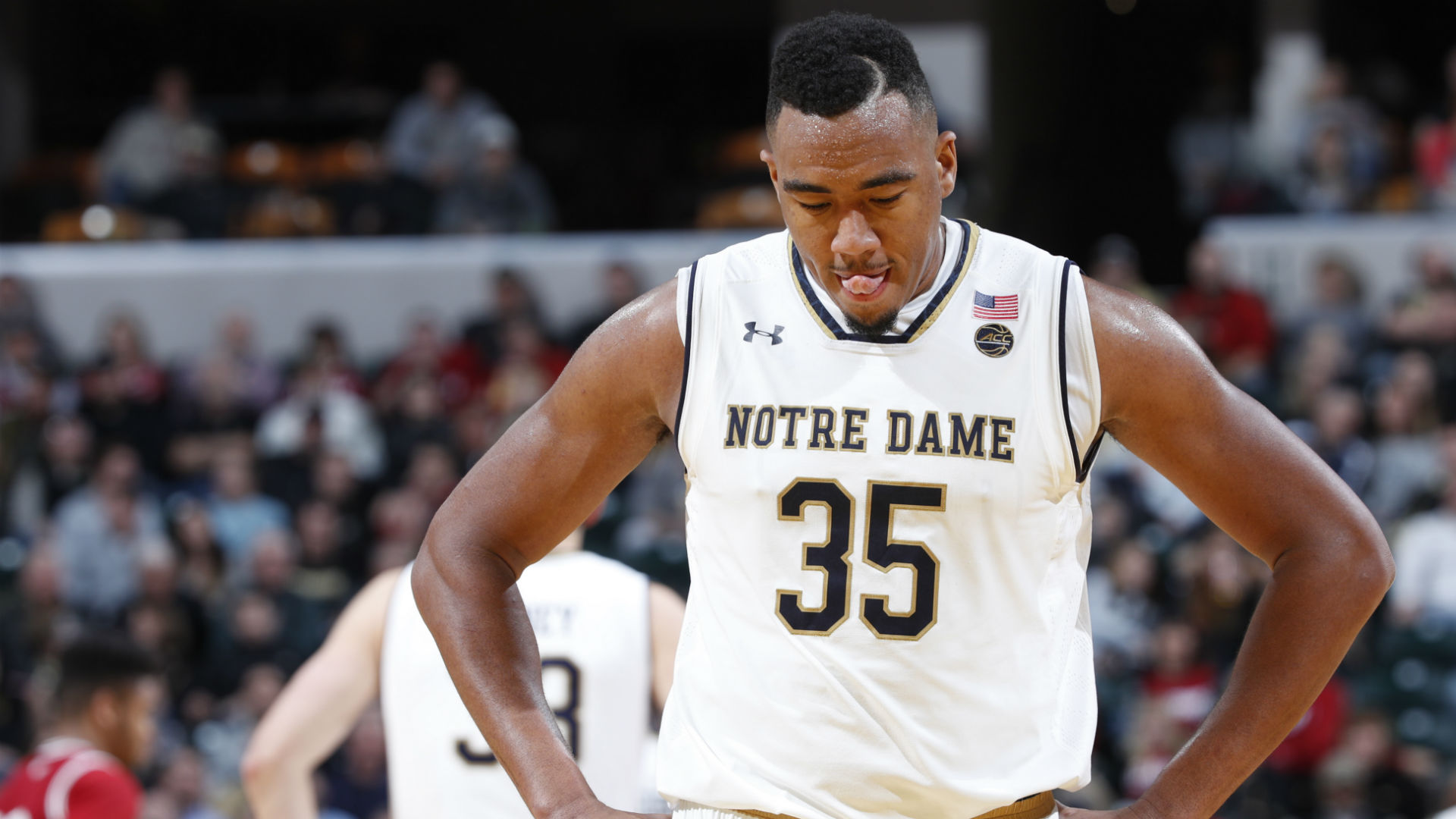 Notre Dame announced earlier this week that star big man Bonzie Colson, a preseason first-team All-American selection, will miss two months with a foot injury. The Irish were already struggling with Colson, losing games to Ball State and Indiana, and now enter the majority of conference play without their best player. Though the ACC isn't as dominant as we all expected them to be, it's still a very deep league.
It's not yet clear how they'll play without Colson - I suspect they'll largely go with five perimeter players and try to play faster than anyone in the country - but they need to finish .500 in conference play (or maybe one game under) - to feel confident about their NCAA Tournament chances, which is far from a guarantee now.
2) North Carolina's limitations
The Heels have struggled mightily over their last four games with a win over Ohio State and a last-minute comeback victory over a mediocre Wake Forest team sandwiched between losses to Wofford and Florida State. Those games have shown us plenty of reason to believe that they aren't one of the premier teams in the country this year.
First off, they're not very deep. Even though Roy Williams rotates between nine or 10 guys every game, not everyone is a contributor - KenPom.com only identifies one player (Joel Berry II) as a major contributor and the percentage of minutes that go to their bench (31.6 percent) barely cracks the top 200 nationally. 
Secondly, and more concerning, has been their perimeter defense. They allow opponents to shoot 37.4 percent from three-point range (277th in the country) because they give up plenty of open shots from the outside - 42.7 percent of shots they give up are from distance and opponents shoot 42 percent from deep (third highest in the country). 
They also don't force turnovers to offset that, ranking 279th in turnover percentage and 318th in steals per game. 
These areas will be exploited in the ACC - a conference loaded with quality backcourts - if they aren't fixed sooner rather than later.
3) We need to talk more about Marvin Bagley III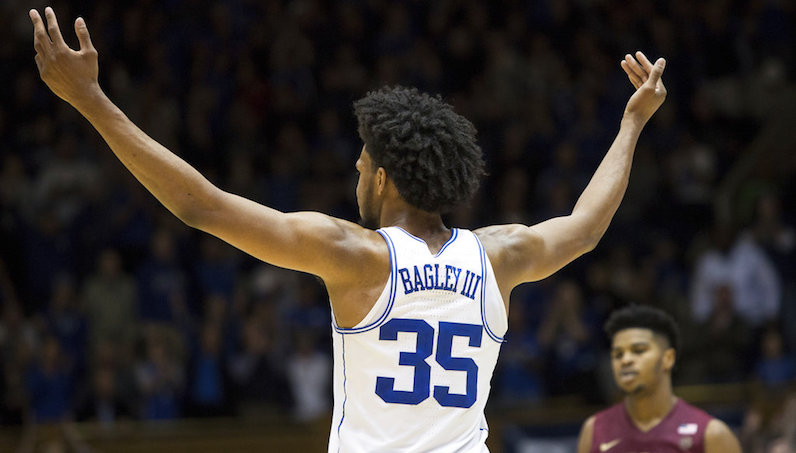 Trae Young has (rightfully) dominated the national conversation surrounding freshmen, but that had dulled the national buzz around Marvin Bagley III, which shouldn't happen. Bagley scored 32 points and grabbed 21 rebounds in Duke's win over Florida State last weekend, marking the first time in the last decade a freshman recorded a 30-20 game. It was also the first time any Coach K player recorded those stats and served as his 11th double-double of the season, good for second in the country.
Young and his dominance deserve all of the publicity he has been getting, but let's not forget to also notice what Bagley - the projected No. 1 pick in the NBA Draft - is doing.
Catch up on nightly college basketball scores in the best sports app available - the Chat Sports App!
4) Miami is severely overrated
Miami's loss to Georgia Tech on Wednesday was the latest in a troubling four-game trend in which they've lost to New Mexico State and the Yellow Jackets along with losses to Middle Tennessee and Pitt that came by a combined nine points. For most ranked teams, this would just be a bad stretch, but it's alarming for a team that has Miami's resume.
The Canes don't have a win over a top 30 RPI team and have just two top 130 RPI wins. On the flip side, Georgia Tech (No. 198 in RPI) counts as a terrible loss. Right now, Miami is looking like one of the most overrated teams in the country.
5) Zion Williamson is here to save Brad Brownell's job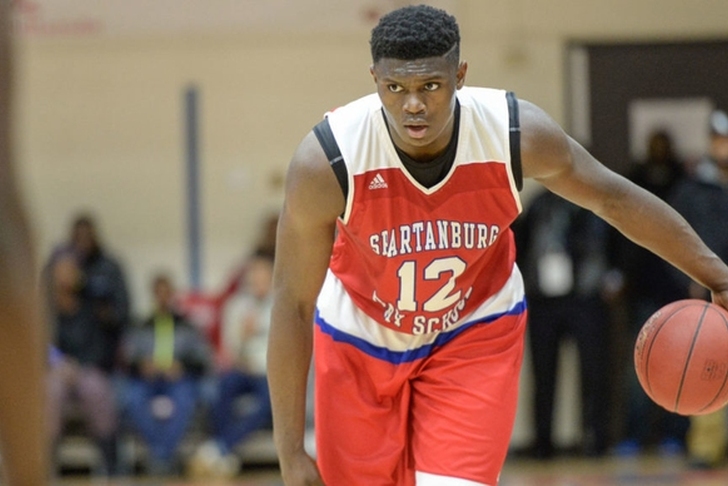 Clemson head coach Brad Brownell entered the season on the hot seat, and while the Tigers have been much better than advertised (ranked No. 25) the feeling around the program is that he still needs to make the NCAA Tournament to save his job.
Unless he lands Zion Williamson.
Williamson is the No. 2 overall prospect in the 2018 class and will make his college decision on January 20 - and is expected to pick Clemson. If that happens, Brownell will have landed the most high-profile prospect in school history and would be back for the 2018-19 season even if the Tigers fall apart in conference play.
6) This feels like the year Kansas' Big 12 streak ends
The Big 12 is easily the best conference in the country with five teams - half the league - ranked in the top 18 in the AP Poll. That would create a big enough challenge for Kansas as is, but the Jayhawks have a major problem that is further hindering their chances in their backcourt and how their "star" guards - Devonte' Graham, Malik Newman, Lagerald Vick, and Svi Mykhailiuk - are all playing well below expectations (you can read more about that in the link below).
That has already resulted in two losses in Allen Fieldhouse, something that virtually never happens once. That homecourt advantage has been their biggest edge in their 13-year streak of winning the conference, but if that advantage isn't going to be what it normally is, there's another major chink in KU's armor. 
7) The Big Ten race is even more lopsided than we thought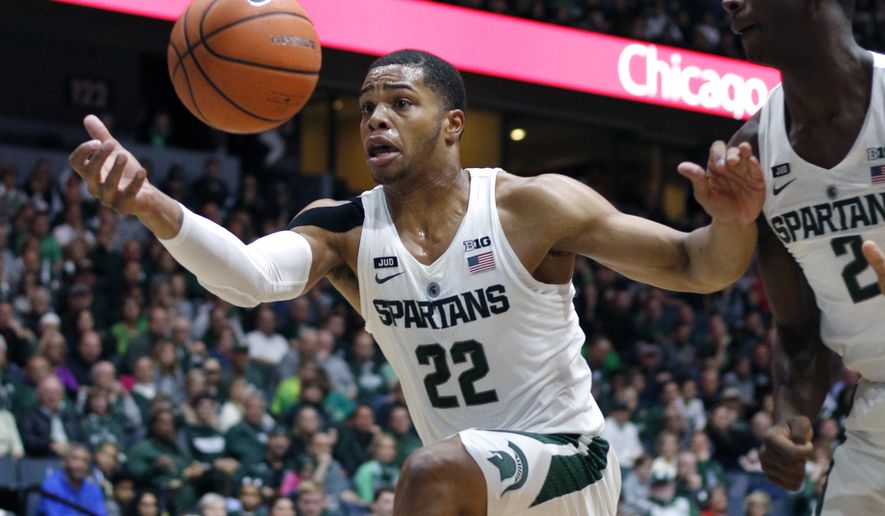 We went into the season knowing it was Michigan State, then a second tier, and then everyone else in the Big Ten, but it's looking like the conference race will be even more lopsided than that. Purdue is the second-best team in the conference but the other teams in the second tier have been terrible. Maryland is dealing with a number of season-ending injuries that will cripple them, Northwestern is only 10-6 this year, and Minnesota is currently in the "First Four Out" of ESPN's bracketology due to their lackluster resume (and starting big man Reggie Lynch has been suspending indefinitely). 
This conference is an absolute crapshoot this season.
8) Maryland will be the favorite to win the Big Ten in 2019
Despite those season-ending injuries to key players (Justin Jackson, Ivan Bender) mentioned above, the Terps are actually set up for great success next season. Jackson was projected to be a first-round pick, and while he was likely playing his way into the second round, having him back next year (as is now expected) will give Maryland an unexpected boost. His departure will result in sophomores Anthony Cowan and Kevin Huerter taking even bigger roles, and that will pay dividends for them down the road. Same with freshman big man Bruno Fernando, who will see even more minutes in Cekovsky's absence.
Maryland is also set to welcome the nation's No. 11 recruiting class in the fall, headlined by five-star forward Jalen Smith. That will lead to the Terps being incredibly deep and talented next season - fans will just have to wait a little bit.
Back to the NCAA Newsfeed
Related Topics: NCAA Basketball, Rauf Report