Offense may rule this era of college football, but the best programs in the country know that having a good defense is what differentiates good teams from great teams. It's still relatively early in the season, but which defenses have been the best in the country so far?
This list is changed a bit from last week's based on the outcome of Saturday's games and performances around the country, but the top four teams remain the same. Through the first five weeks of the season, here are our top six defenses:
Are you a college football gambler? We've got a podcast you HAVE to listen to:
Saquon Barkley, Trace McSorley, and Penn State's offense get most of the love (and rightfully so), but their defense has also proven to be one of the elite units in the country. They have posted two shutouts already, haven't allowed a team to score 20 points on them and have NFL talent all over the field. The level of their dominance can be shown by being one of only three teams in the country allowing less than 10 points per game.
Georgia is another one of those teams, ranking second in points allowed (9.2 per game) and third in yards allowed (244 per game). They're peaking at the right time, too, allowing three points combined in their last two games against Mississippi State and Tennessee. Head coach Kirby Smart has clearly put his imprint on this team - they're extremely physical, force turnovers, and rarely miss a tackle. This defense is the biggest reason why many are saying UGA is the biggest threat to Alabama in the SEC.
College Football Fans - Download Chat Sports on iPhone today for breaking college football news, rumors, scores and more - Chat Sports iPhone App!
That doesn't mean we should look past Auburn, who get Alabama at home at the end of the regular season. The Tigers don't have the same stats as Georgia (9th in yards allowed, 6th in points), but have played tougher competition (Hi, Clemson) and are the only team in the country that hasn't allowed more than 14 points in a game. This group flexed their muscle again last week by shutting down Mississippi State - can they do it again against Ole Miss' high-octane passing attack?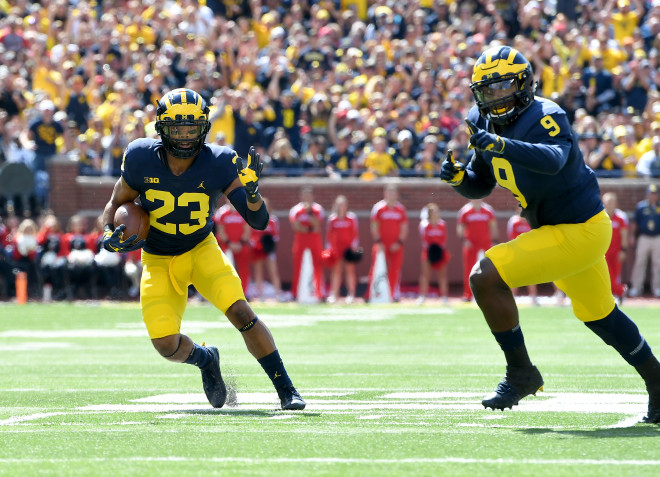 Michigan had a bye week last week, allowing one of the country's elite units to rest. We know how dominant they are. Last time we saw them on the field, the Wolverines allowed just one yard in the entire second half to Purdue. That superiority is something the Wolverines have demonstrated all season, allowing the fewest yards per game (203) of anyone in the country.
Need a new CFB podcast? Chat Sports has you covered!
1b) Alabama Crimson Tide
1a) Clemson Tigers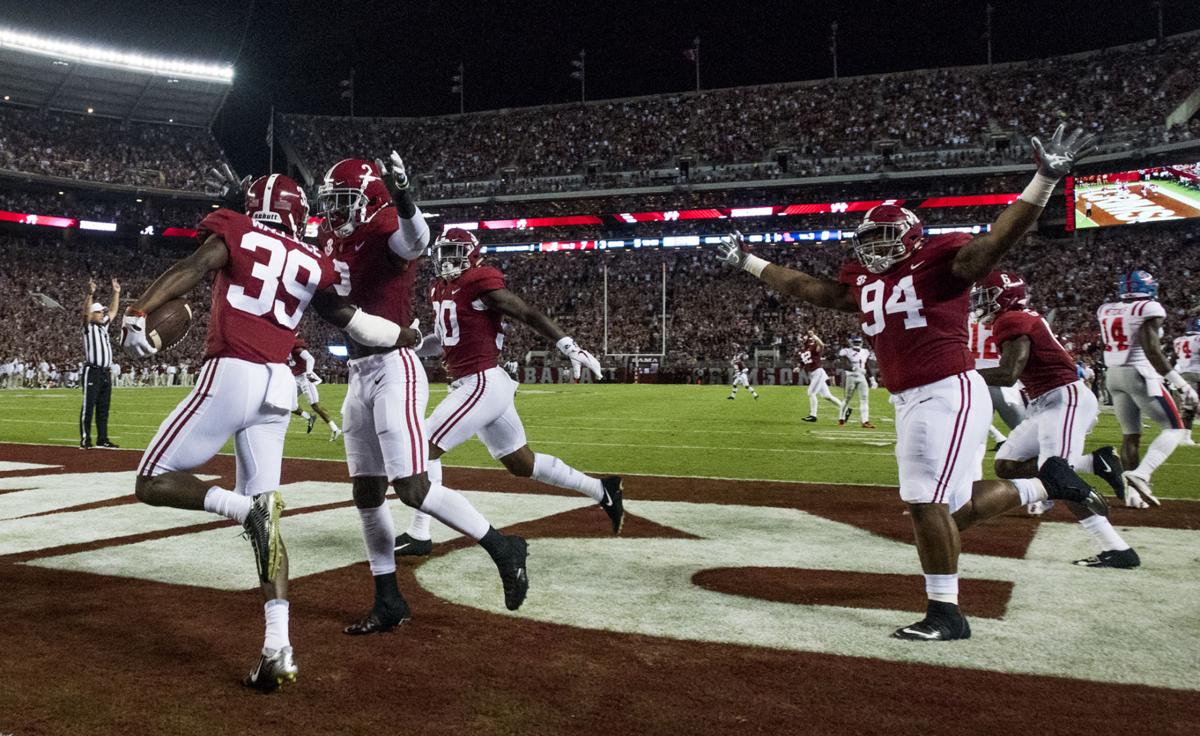 Any surprise seeing these two at the top? Clemson continues to perform at such a high level that they can't fall from the top spot, but Alabama's has been so dominant that it's enough for me to consider it a tie right now.
We know the story with Alabama. Their defense is full of five-star guys who are top NFL prospects and are the best in the country at forcing turnovers and immediately turning those turnovers into points. The Tide have allowed just three points in their last two games and are giving up the fewest points per game of anyone in the country.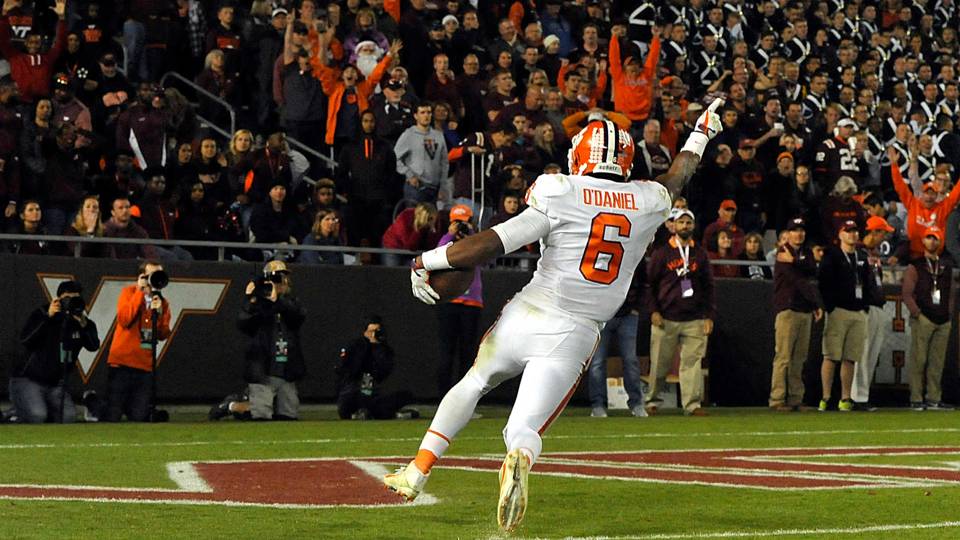 In turn, no one has played a tougher schedule to this point than Clemson, and the Tigers defense continues to dominate every single game. They're full of NFL talent themselves and rank in the top seven in the major defensive categories. 
This will be a battle that goes on all season, much like in the actual standings. Alabama has a tough test on Saturday against Texas A&M - a team they've struggled against in the past - while Clemson has an easier stretch of games before facing NC State and Florida State in November. 
Follow our NCAA page for all the latest college football news & rumors!
Back to the NCAA Newsfeed
Related Topics: Michigan Wolverines Football, ACC Football, Penn State Nittany Lions Football, SEC Football, NCAA Football, Alabama Crimson Tide Football, Auburn Tigers Football, Big Ten Football, Georgia Bulldogs Football, Clemson Tigers Football