The Florida State Seminoles are now looking for a head coach after Jimbo Fisher resigned to take the same job at Texas A&M, creating one of the most desirable openings in the sport. They're a step behind in their coaching search with several other Power 5 positions filled but should still have their pick of coaches.
So, who will they look at to replace Fisher? Here are the top seven candidates:
7) Kevin Sumlin, former Texas A&M head coach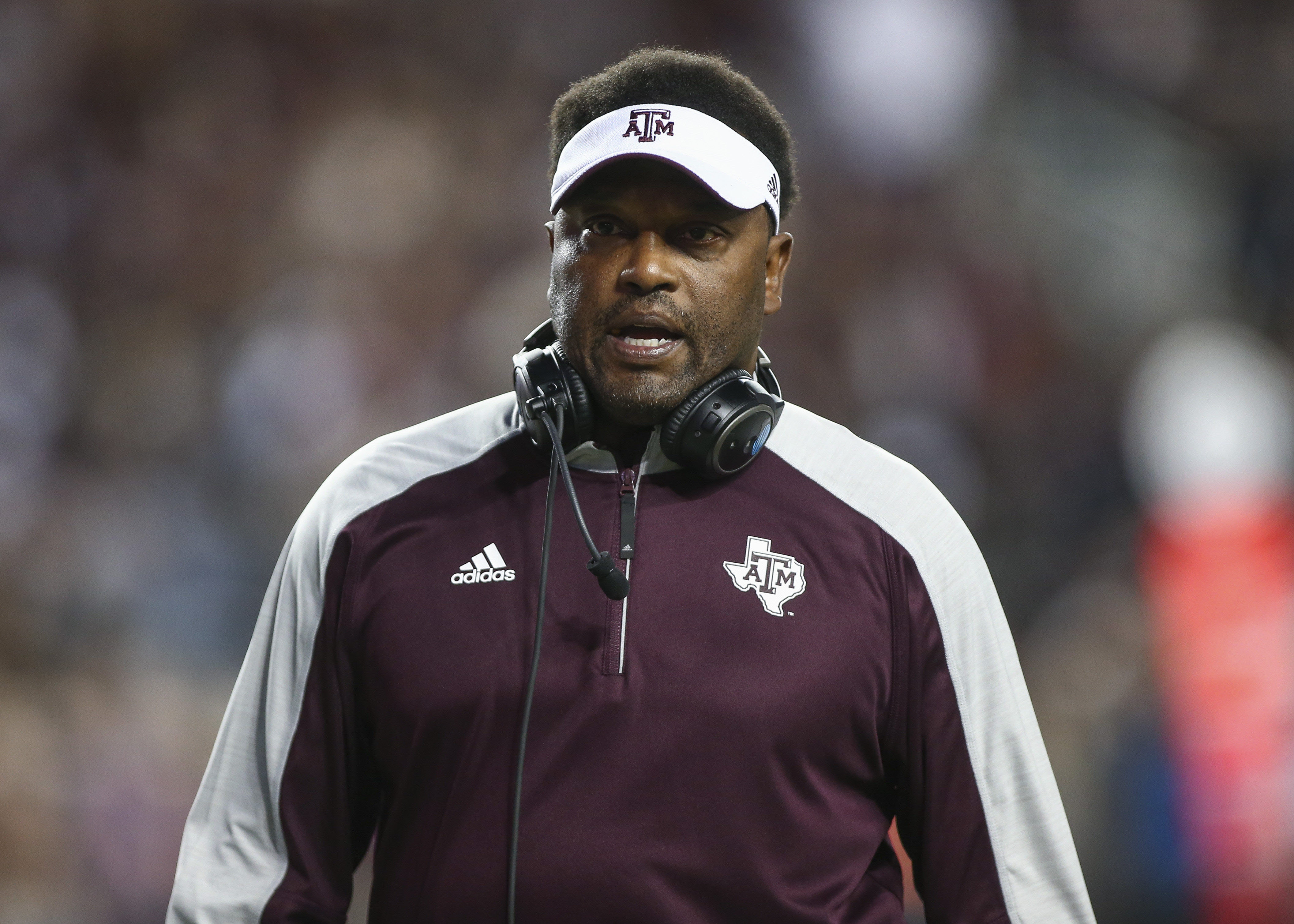 If Fisher left for any school other than A&M, Sumlin would be higher on the list. He's still well respected despite being fired by the Aggies, going 51-26 in his six years at the school. Yet, it's hard to imagine the Seminoles would be on board with what essentially amounts to a coach swap.
6) Lane Kiffin, FAU head coach
Kiffin rehabbed his image enough while serving as the offensive coordinator at Alabama to get a head coaching chance. He was a candidate for several Power 5 head jobs last year before going to Florida Atlantic, where he has experienced unprecedented success. FAU is currently 9-3, the second-best record in the school history, and could win the school's first conference championship this weekend. Would Florida State be willing to give him a shot if they strike out on some of their other candidates?
5) Manny Diaz, Miami defensive coordinator
Diaz is a Florida State alum who has helped turned Miami's defense into one of the best in the country and is in line for a head coaching job sooner rather than later. This would probably be too big of a step too soon for him, but FSU did go the coordinator route with Fisher.
4) Mike Norvell, Memphis head coach
Mike Norvell has put Memphis football back on the map the past two seasons, going 8-5 last year and sitting pretty in 2017 with a 10-1 record. They currently have one of the best offenses in college football, which makes sense as the Arizona State teams he was the OC for dominated on the offensive side of the ball as well. Florida would be a nice upgrade for him.
Florida State Fans - Download Chat Sports on iPhone today for breaking Florida State news, rumors, scores and more - Chat Sports iPhone App!
3) Charlie Strong, USF head coach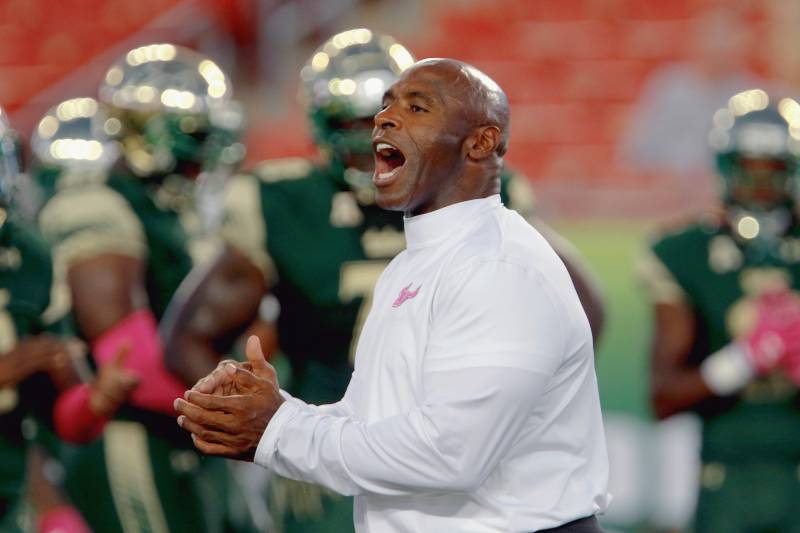 Does this sound weird to you? Well, believe it. Strong, who Florida also considered for their opening, has great ties to the state of Florida. Despite his lack of success at Texas, Strong has a 62-39 career coaching record and has the Bulls heading into a bowl game with a 9-2 record. He also has a tremendous history of success recruiting in the state of Florida, which the Seminoles like.
2) Justin Fuente, Virginia Tech head coach
Fuente turned around a Memphis program in four years before spending the last two seasons at Virginia Tech, where he has gone 19-7 and returned them to being one of the best teams in the ACC. Florida State officials are very high on Fuente despite his lack of ties to the state because of that track record.
1) Willie Taggart, Oregon head coach
If Willie Taggart had stayed at USF instead of going to Oregon last season, this would be an easy choice to make. He turned around programs at both Western Kentucky and South Florida and has excellent recruiting ties to the state of Florida. Taggart also turned Oregon around immediately, leading the Ducks to a 7-5 mark this year. The only question here is if he would be willing to leave Eugene after just one year.
Follow our Florida State Seminoles team page for all the latest Florida State football news!
Back to the Florida State Seminoles Newsfeed
Related Topics: Florida State Seminoles Football, NCAA Football, ACC Football