Legendary Virginia Tech Hokies head coach Frank Beamer reportedly told his staff on Sunday that the 2015 season will be his last on the sidelines in Blacksburg. Beamer is college football's longest actively tenured head coach, finishing up his 29th season with the program.
Next on the list is Oklahoma Sooners head coach Bob Stoops, but Beamer has him beat by a full twelve years.
During his near three-decade career with the Hokies, Beamer has compiled an overall record of 235-120-2. He's also in the midst of a 22-year bowl appearance streak -- the second-longest active run of postseason appearances going in FBS today (Florida State, 33).
There's a multitude of other amazing facts about Beamer's historic coaching career with the Hokies, and we're sure that he'll receive all the credit he's due as he finishes off his swansong with the program. However, it's also time to start looking at the future of VA Tech football and the potential heir apparents to Beamer.
We've broken down the candidates into two groups -- internal and external. Beamer said back in July that he hopes the next Virginia Tech coach will "come from our staff," and we'd be crazy not to think that the athletic department will at least consider his wish very seriously. So here are the top 8 replacement options for Beamer, broken down into the aforementioned external/internal categories.
External Candidates
5. Mark Richt -- Georgia Bulldogs HC
Richt is a proven winner rumored to be considering a move away from Georgia, where he's had an immensely successful 15-year run (140-48 overall record, 9-5 record in bowl games, never missed a bowl game despite punishing SEC schedules). He'd likely be a reach, but there's enough chirping about Richt in Athens that he's worth kicking the tires on.
Stoops has done a fantastic job recruiting top-tier prospects and getting them to pass on traditional SEC powers to come to Lexington. He's pretty much built Kentucky into a legit SEC middle-of-the-pack threat from scratch, and his ability to make the best ouf of regional recruiting disadvantages should be intriguing to VA Tech.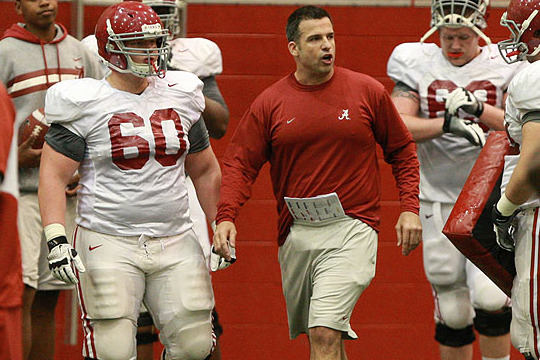 A former Miami Hurricanes offensive tackle and assistant coach, the 45-year-old Bama assistant is the next big-program hire that many college football fans haven't heard off. He spent 2007-2012 as FIU's head coach, leading them to bowls in 2010 and 2011. FIU would end up pulling the rug out from under him in 2012, firing him after a 3-9 campaign. Many at the time thought FIU officials were WAY too trigger-happy on the move, but their loss could very well be the Hokies' gain.
Hamilton nearly became the Hokies' offensive coordinator a couple years back, and he may very well be on the lookout for college coaching jobs with the potential of a staff overhaul looming in Indianapolis. In spite of mixed results this year, Hamilton is an inspired offensive mind who can breathe some life into a dormant attack in Blacksburg.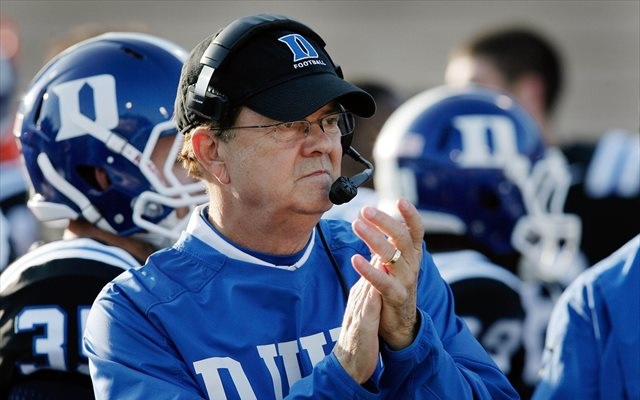 Cutcliffe is the most likely external candidate on the board thanks to a preexisting relationship with Beamer built on mutual respect. With his recent success pushing Duke out of its "football at a basketball school" funk, Cutcliffe is starting to convince a higher level of recruit to come to Durham, including 4-star recruits from Virginia. If Beamer is to have a hand in picking a successor like we think he might, Cutcliffe is the only external candidate who'd likely get his full vote of approval.
Internal Candidates
3. Bryan Stinespring -- Tight Ends Coach/Recruiting Coordinator
Stinespring may be a reach. He had his play-calling duties stripped back in 2011 and was taken out of the offensive coordinator role back in 2012. He even was showered with "Fire Stinespring" chants by the faithful in Blacksburg before he was eventually moved out of the role. However, he's a FANTASTIC recruiter and could be a solid internal hire as long as he understands his limitations and asks for ample imput with play-calling.
2. Shane Beamer -- Running Backs Coach/Associate HC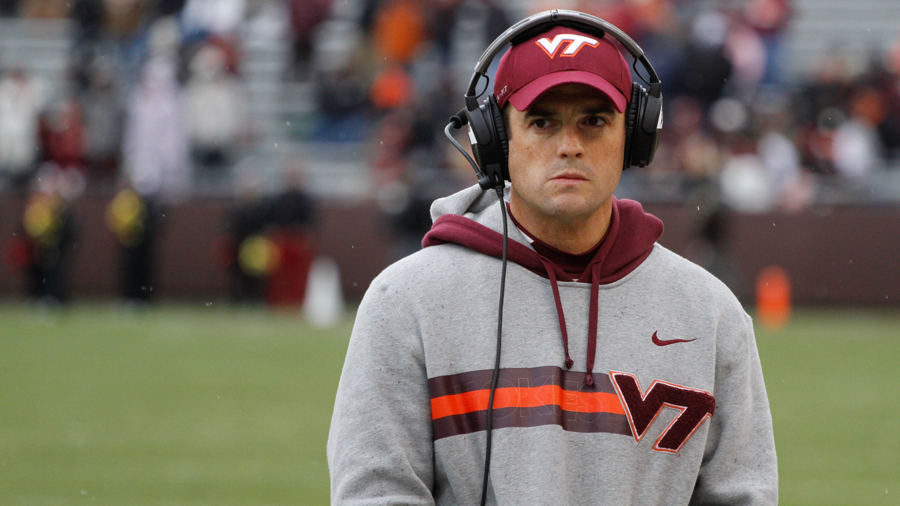 Shane's age and pedigree dictates that he'll likely get a head coaching position sooner rather than later. He was already a finalist for the FIU job once before, and he's got a lifetime of learning under his dad in his corner. The downside here is that he's a) never been in charge of a program and b) will have a very large shadow to work under with his dad being the legend he is. Beamer is still a fantastic student of the game who's been a boon to the staff, but the question remains about whether or not he needs more seasoning before taking the reins at VA Tech.
1. Bud Foster -- Defensive Coordinator
Foster is the far-and-away favorite to replace Beamer. He's been on Beamer's staff since 1987 -- the 2nd year of the head coach's tenure in Blacksburg. While he hasn't been a head coach before (he actively pursued jobs at Pittsburgh and Clemson), he's worked so closely with Beamer over the years that he'd represent the closest thing to continuity in the middle of a head coaching change. Hokie Nation appears to be behind him as the heir apparent, but we still have to see if the athletic department agrees.
Back to the Virginia Tech Hokies Newsfeed
Related Topics: Mark Stoops, Frank Beamer, Pep Hamilton, Shane Beamer, Bryan Stinespring, Bud Foster, David Cutcliffe, Mario Cristobal, Mark Richt