We are into Week 11 around the NFL and after 12 weeks of College Football let's start projecting the top 10 of the 2018 NFL Draft. This will obviously change multiple times before the actual draft in April kicks off but it is always fun doing a Mock Draft. The mock draft is based on the NFL standings as of November 19th.
Video Podcast For You: The Fantasy Football Rumors Podcast
1. Cleveland Browns
Lamar Jackson QB - Louisville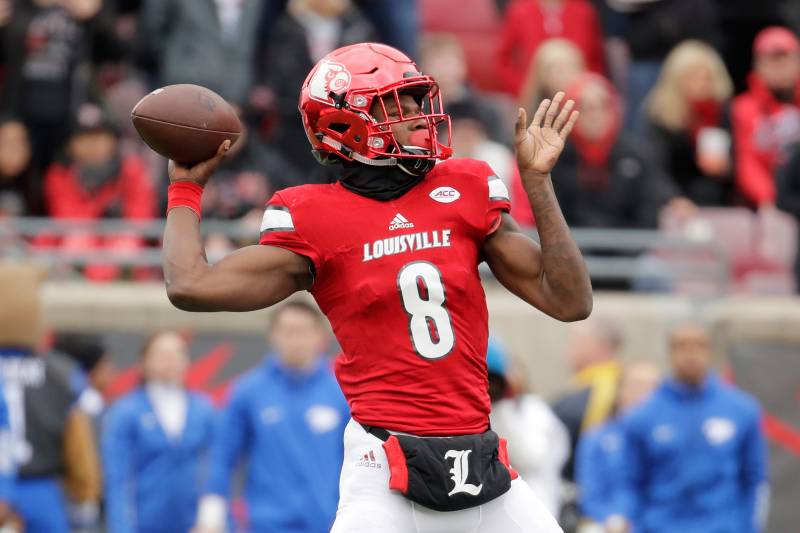 Guess what? The Browns need a quarterback and after failing at the trade deadline to land A.J. McCarron they will be looking in the draft for a quarterback.  Sam Darnold has struggled this season and personally believe he stays at USC for another season. Therefore the Browns will select Lamar Jackson. He is a dynamic playmaker who is caring a below average Cardinals team. Plus the name and the flash of a past Heisman trophy will be too much to pass for the Browns.
2. San Francisco 49ers
Saquon Barkley RB - Penn State


The 49ers entire offseason was whether or not they trusted Carlos Hyde and that question has surfaced many times this season. Before the 49ers signed Jimmy Garoppolo I had them taking a quarterback but it will be hard to pass on the best running back entering the draft since Adrian Peterson. Barkley has the skill set of David Johnson and can be the focal point of an offense right away.
3. NewYork Giants
Josh Rosen QB - UCLA


The Giants have been a total disappointment this season and it is time to start planning for life without Eli Manning because it needs to happen soon. The Giants desperately to improve their offensive line but passing on Rosen won't be easy. With Manning turning 37 he is obviously on the decline and the Giants need to draft their next franchise quarterback.
4. Indianapolis Colts
Minkah Fitzpatrick - S/CB Alabama


Fitzpatrick may be the most dynamic defensive player in this draft with his ability to play multiple positions. The Colts secondary has struggled this season and Vontae Davis will not be back next season which means the Colts need a playmaker for the secondary. Fitzpatrick will give the Colts flexibility and be a cornerstone of that defense for a while.
5. Cincinnati Bengals
Mike McGlinchey - OT Notre Dame


The Bengals are in desperate need for some offensive line upgrades. So far this season the Bengals have allowed 25 sacks on 271 pass attempts. The Bengals have the third lowest pass attempts because they are forced to run the ball due to the poor offensive line. Andy Dalton struggles with pressure and adding a tackle to protect Dalton is critical.
6. Denver Broncos
Bradley Chubb - DE N.C. State


Chubb is arguably the best edge rusher in the draft and if you ask many scouts he should go in the top five. The Broncos have been struggling on defense the past few weeks and the issue is they aren't getting to the quarterback. This Broncos team is set up to win with its defense and Chubb will give them the ability to get after the quarterback.
7. Los Angeles Chargers 
Derwin James - S Florida State


Am I the only one who was shocked (sorry for the Chargers pun) that they didn't select Malik Hooker in last seasons NFL Draft. The Chargers have a young and upcoming defense that still needs help in the secondary. Expect Trey Burton to leave for free agency and James can step in and be a field hawk for the Chargers defense.
8. Cleveland Browns
Calvin Ridley - WR Alabama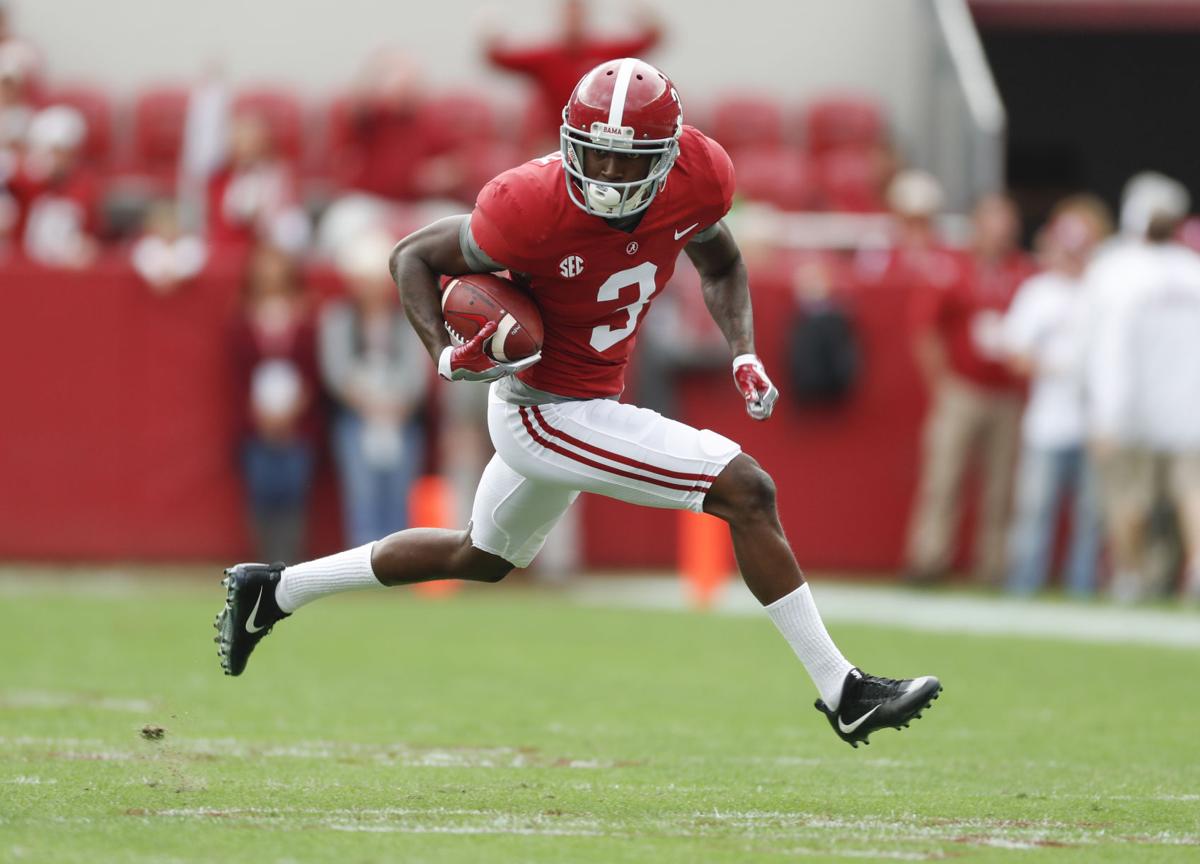 If the Browns select a quarterback with their first overall pick I believe they will try and add a wide receiver to help him progress. Ridley is the top receiving prospect in this year's draft. The Browns need all the help they can get a receiver so selecting Ridley makes a lot of sense.
9. Chicago Bears 
Da'Ron Payne - DT Alabama


The Bears have an underrated defense and should look to improve their offense for franchise quarterback Mitchell Trubisky. Passing on the best interior defender in the draft at ninth overall won't be easy. Payne is an athletic freak for his size and has huge upside.
10. Tampa Bay Buccaneers
Arden Key - DE LSU


The Buccaneers defense this season has been an embarrassment. Their lack of pass rush this season is one reason why they have been getting torched and are one of the leagues worst defenses. Look at the Bucs division with names like Drew Brees, Cam Newton, and Matt Ryan, it is obvious to say that creating pressure on a quarterback is important. Key has the athletic ability to be a top-five overall pick.
If you want to hear more NFL Rumors, Tom Downey and Mitchell Renz discuss all of these stories and much more on The Fantasy Football Rumors Podcast.
Mitchell Renz is the Senior Writer & On-Air Host at Chat Sports check out his article archive and live videos on Chat Sports Facebook page. Please follow him on Twitter @MitchellRenz365.
Back to the NFL Newsfeed
Related Topics: 2018 NFL Draft, Lamar Jackson, NFL Mock Draft, NFL Draft Top 10, top 10 NFL Draft, Cleveland Browns NFL Draft, 2018 Top 10 NFL Draft, 2018 NFL Mock Draft, Saquon Barkley NFL Draft