There are only two weeks left of the NFL season, which is depressing yet exciting because playoff football is just around the corner. These players on our list have been great this entire season and are major factors into why their teams are high in the NFL Power Rankings. Quarterbacks make up most of the list, but a running back having a great bounce-back season has rammed his way up our MVP rankings.
Here's a rundown of the NFL MVP Power Rankings heading into Week 16, as voted on by our Chat Sports NFL experts. 
Check out our NFL team page for all the latest NFL Rumors or download the Chat Sports App! 
5.) Russell Wilson, QB, Seattle Seahawks
I personally believe Wilson deserves to be higher, but this is how consensus rankings work. Wison is the single most important player to his team in the NFL considering the offensive load he must carry. He has 3,699 passing yards, 30 touchdowns and 11 interceptions plus 521 rushing yards and three touchdowns this season. His ranking is based on the Seahawks' current 8-6 record, which is not all Wilson's fault.
4.) Carson Wentz, QB, Philadelphia Eagles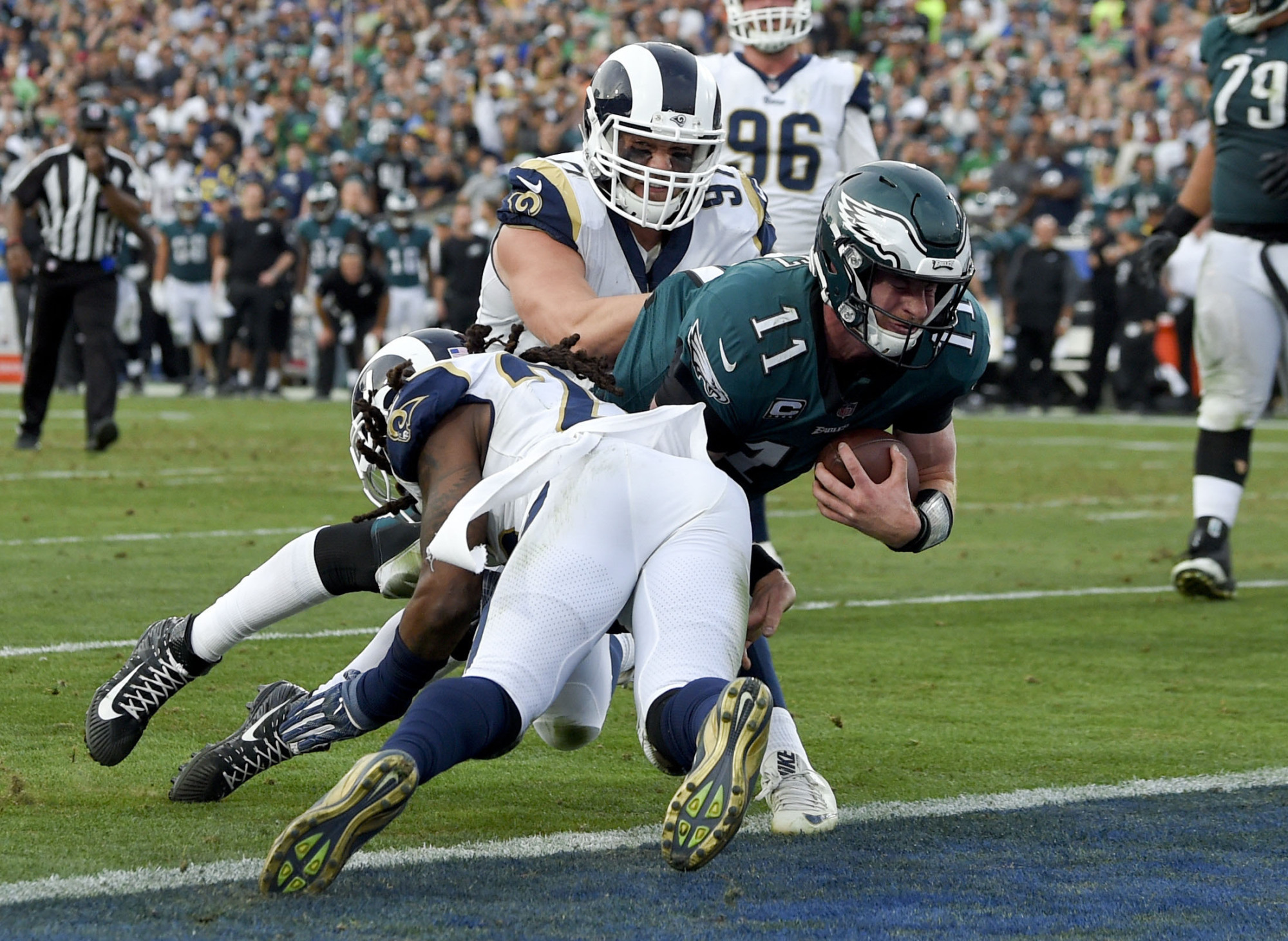 Carson Wentz will likely not win the MVP because he will miss the teams final four games with a torn ACL. However, before the injury, Wentz was the leader in our MVP Rankings, leading the Eagles to the NFL's best record of 11-2. Wentz will finish the season with 33 touchdowns, seven interceptions, and 299 rushing yards. It's upsetting to see another talented player get injured in the NFL.
3.) Drew Brees, QB, New Orleans Saints
The Saints are in first place in the NFC South with a chance at a first-round bye. In Week 15, Brees passed for over 265 yards and a 72.2 completion percentage for the third straight week. He is on pace to break the single-season completion percentage record of 71.6 percent, which was set last year by Minnesota Vikings quarterback Sam Bradford. The Saints' running game is great, racking up 1,892 yards - fifth most in the NFL. I am a believer that Brees's high level of efficiency is a major reason the Saints' running game is so dynamic.
2.) Todd Gurley, RB, Los Angeles Rams
Last week, Gurley rushed for 152 yards and three touchdowns on the ground while adding 28 receiving yards and a touchdown through the air. He rammed his way through the Seahawks defense in Seattle and hurdled many names on our MVP rankings. He leads the NFL in total touchdowns with 17 and has been a battering ram all season long. The last running back to win the MVP was Vikings running back Adrian Peterson in 2012.
1.) Tom Brady, QB, New England Patriots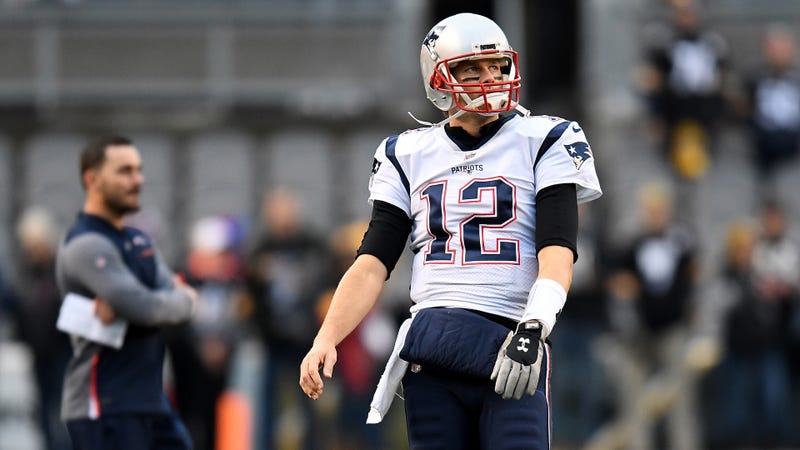 The Patriots won a controversial game in Pittsburgh last week and are the number one seed in the AFC. Brady leads the NFL in passing yards with 4,163, and only Brady and Steelers quarterback Ben Roethlisberger have over 4,000 passing yards this season.  The Patriots are also averaging 28.2 points per game, which is the fourth most in the NFL. Brady is the best quarterback on the best team in the NFL, which is why he is number one.
NFL Fans - Download Chat Sports on Android today for breaking football news, rumors, scores and more - Chat Sports Android App
Mitchell Renz is the Senior Writer & On-Air Host at Chat Sports check out his article archive and live videos on Chat Sports Facebook page. Please follow him on Twitter @MitchellRenz365.
Back to the NFL Newsfeed
Related Topics: Todd Gurley, NFL MVP Rankings, Russell Wilson, Carson Wentz, NFL MVP Now, NFL MVP, Tom Brady MVP, NFL MVP 2018, Drew Brees, Tom Brady