One of the sad things about being an NFL fan is watching our favorite players retire after watching them grow from college standouts to pro superstars. 
We've already seen the retirements of several big-name players this offseason, and we could have a couple of huge departures if Detroit Lions WR Calvin Johnson and Denver Broncos QB Peyton Manning affirm internal speculation and decide to hang 'em up.
However, this article is about looking past this current offseason -- focusing on the seven players who may have just one more go in them. Here's our list of the 7 NFL Players Who Could Retire After The 2016 Season.
RB Frank Gore -- Indianapolis Colts
Gore will be 33 when the 2016 season gets underway, which is like 40-45 years old in running back years. Entering his 11th NFL season, the former Miami star still has tred left on the tires. However, he's taken his share of licks as a between-the-tackles bruiser -- making a potential age-34 season in 2017 the stuff of minor miracles.
QB Tony Romo -- Dallas Cowboys
Why do you think the Cowboys have been connected with QB draft darlings Jared Goff and Carson Wentz ad nauseum this offseason? Romo, 35, has been suffering through back issues for a few years now -- including herniated disc surgery and transverse fractures.
There's also the fractured collarbone which brought his 2015 campaign to a screeching halt. Wentz or Goff could be brought in as an understudy to Romo in 2016, but there's a legit chance Romo's laundry list of ailments puts one of them front and center in 2017.
WR Larry Fitzgerald -- Arizona Cardinals
Fitzgerald experienced a career renaissance in 2015, posting his first 1000-yard receiving season since 2011. His 109 receptions were a career high, though, and his sky-high usage rate could catch up to him in his 13th season (2016). Humble as they come, Fitzgerald strikes us as someone who'd be willing to walk away from the game at the peak of his powers if the competitive fire starts to smolder.
RB Jamaal Charles -- Kansas City Chiefs
Charles has suffered two ACL tears, and could find himself dropped from feature back to committee member alongside Charcandrick West and Spencer Ware. If Charles' injury issues crop up again in 2016, it'll put him at a crossroads in his age-30 season. There's only so much an NFL running back's body can take, especially when it's already been stretched to its limit.
QB Carson Palmer -- Arizona Cardinals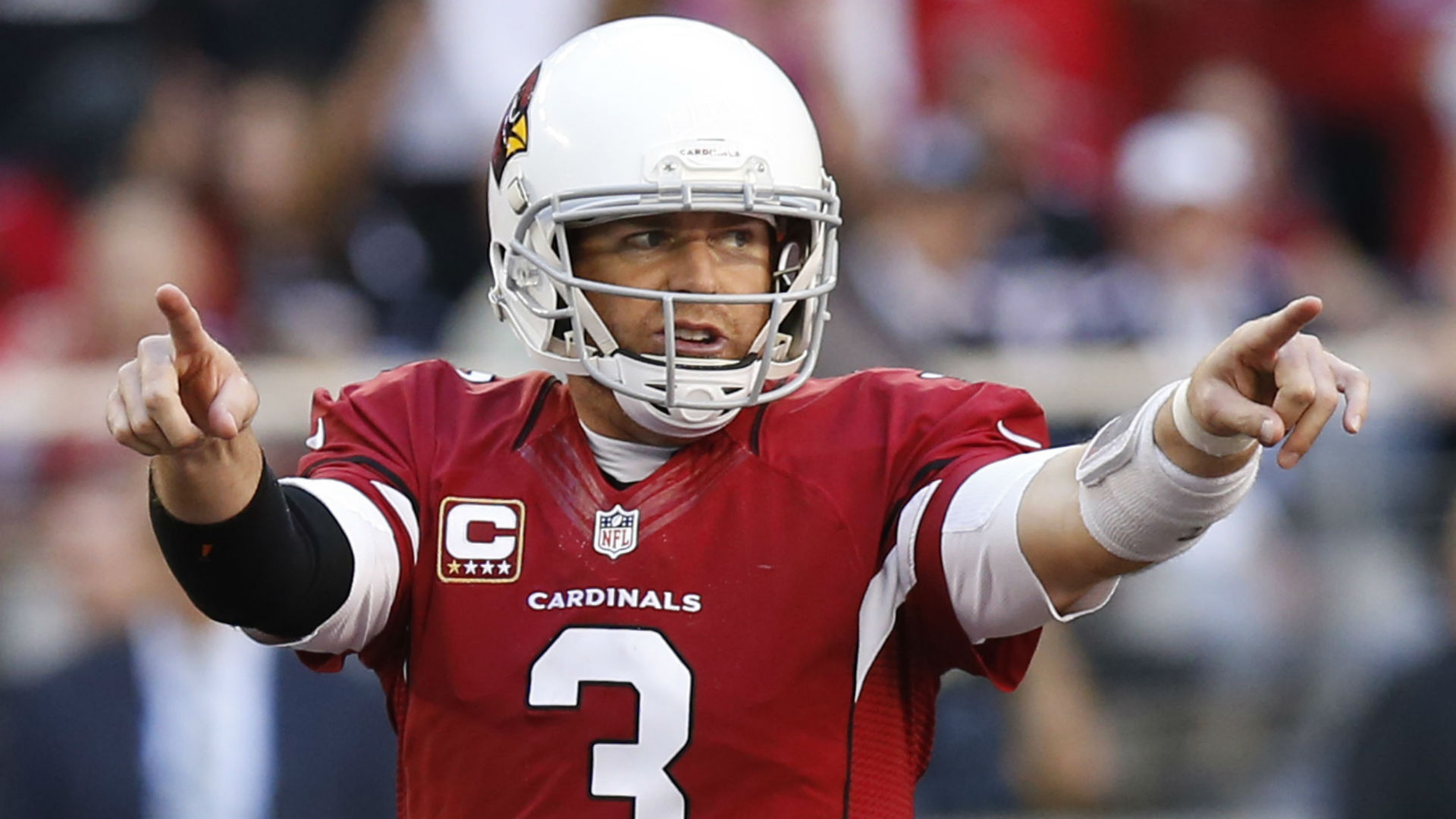 Palmer was an absolute beast in 2015, inserting himself into the NFL MVP conversation for the majority of the campaign. However, his injury history remains a troublesome question mark and he'll be entering his age-37 season in 2016. With a projected cap hit of over $20 million in 2017, this could end up being one of those "mutually parting ways/retirement" scenarios.
OLB Demarcus Ware -- Denver Broncos
Ware shut down speculation about a potential retirement after the Broncos' Super Bowl 50 win, telling reporters that "I got a lot of gas in the tank." However, 2016 will be his 12th year and another 12 months of reps, hits, bumps and bruises could change things. He's still a peak performer, but another Super Bowl run for Denver would be cause for a close reevaluation.
WR Anquan Boldin -- San Francisco 49ers
"I think it's kind of selfish to want to play until you're 40 or 45," Boldin said recently. "I have two boys now, and I'm 34. If I play until I'm 40 and my oldest, he'll be in 11th grade and I'll have missed his entire time growing up just so that I can be a football player."
Boldin's the type of guy who'd likely still be effective into his late 30s, but his age-36 season (and 14th overall NFL campaign) may be a logical stopping point for him to walk away and spend time with his family.
Back to the NFL Newsfeed
Related Topics: Tony Romo, Carson Palmer, Jamaal Charles, Frank Gore, NFL Retirements, Anquan Boldin, Larry Fitzgerald, Demarcus Ware