Welcome to another edition of the Rauf Report, where I will share my biggest takeaways from the past week in college basketball. The stakes are being raised with only a few more weeks left in the regular season as the calendar flips to February. You can (and should) follow me on Twitter for real-time college basketball updates and analysis, but here are my eight biggest takeaways from the week:
Catch up on nightly college basketball scores in the best sports app available - the Chat Sports App!
1) There is no race for National Player of the Year
Jalen Brunson is having a great year at Villanova and Marvin Bagley III is putting up insane numbers for Duke and may very well be the No. 1 overall pick in June. However, it is impossible to have a legitimate argument for why they should win Player of the Year over Trae Young. Barring an incredible collapse, he's going to become the first player ever to lead the country in points and assists. That fact alone should be enough for him to win the award, but since the absurdity of that fact appears to have been lost on many, he has also carried an otherwise average (or below average) Oklahoma team to a top-15 ranking (and a top-five ranking at one point this year).
Yes, I know it can be seen as "cool" or "insightful" to go against the grain on something like this, but to do so with something this obvious would simply be turning a blind eye to Young's achievements and awarding someone else for not getting as much publicity.
2) Why Virginia is different this year
Being at or near the top of the polls certainly has become the norm at Virginia under head coach Tony Bennett, but they've fallen short of the Final Four every year largely due to a lack of offensive firepower. This year, Virginia is different. 
They still play their typical style of defense, but they're doing it better than ever. UVA's adjusted defensive efficiency rating (82.2) is on pace to be the lowest since KenPom started recording the stat in 2002, yet it's the ability of guys like Kyle Guy and Ty Jerome to hit big shots down the stretch of games that has me thinking this group can make the Final Four.
In their last two games against Duke and Louisville, Virginia's defense has given them leads that Guy and Jerome have preserved down the stretch. That's a recipe that will lead the Cavaliers on a long run in March.
RELATED: Updated College Basketball National Championship Odds
3) There are several conference races that are already over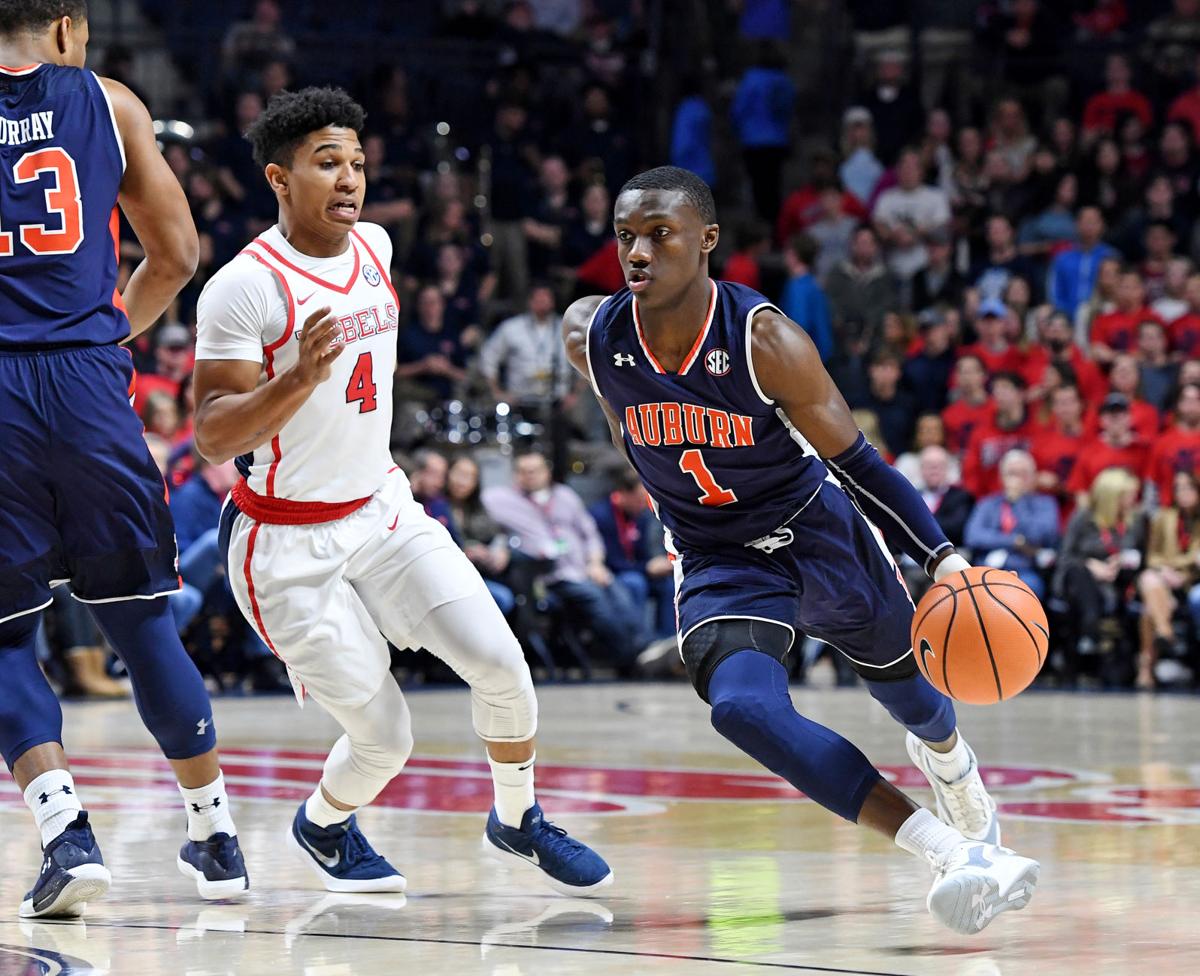 Virginia's win over Louisville on Wednesday also gave them a three-game lead in the ACC and own the tiebreaker over both of the teams in second (Duke, Clemson). So, essentially, we can crown the Cavaliers as ACC champs - but they aren't the only teams running away with their respective conferences.
Auburn surprisingly holds a two-game lead in the SEC with Kentucky, Tennessee, and Florida all tied for second. The Tigers already have a road win over the Vols, and considering they only have to face Kentucky and Florida one time each for the rest of the season, they'll have limited opportunities to catch Auburn. And, giving the inconsistencies of those teams this season, Bruce Pearl's squad is really in the driver's seat in the SEC.
Things are closer in the Big East and Big 12, but favorites Villanova and Kansas both have one game leads. There's a good chance both of those teams start running away with their respective conferences as well. It doesn't appear that there will be much drama regarding conference races in the coming weeks - though we know things can change in a heartbeat.
4) Kansas has finally figured it out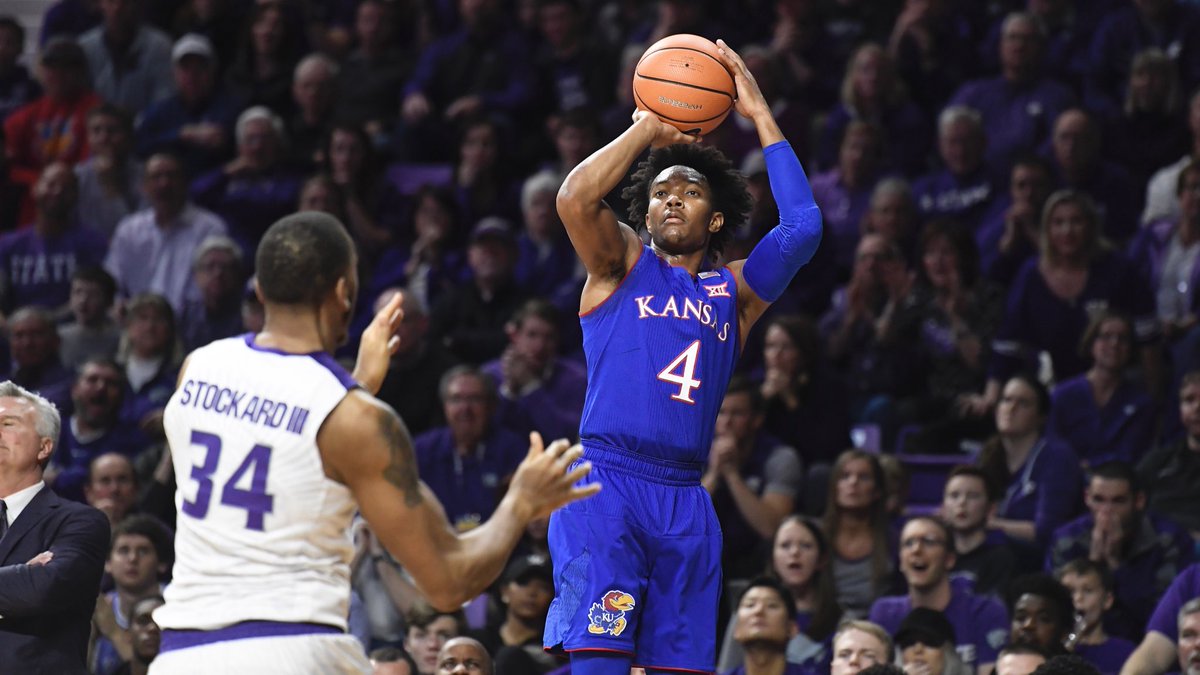 Speaking of Kansas, I was hard on them earlier in the season for their bad perimeter defense and poor guard play from what was supposed to be one of the best backcourts in the country. Now, they're starting to play up to their full potential. Devonte' Graham has taken over as the unquestioned leader, Svi Mykhailiuk has settled in as a deadly spot-up shooter, Malik Newman has the role of dynamic scorer and Lagerald Vick does a little bit of everything with Udoka Azibuike holding down the middle on both ends.
Those identified roles have come with Kansas accepting who they are - a four-guard team that will have to play as such. After finally getting clarity on the Billy Preston situation, the Jayhawks seemed to settle down and focus on who they have. Graham led them to a gritty comeback win over West Virginia when they were struggling mid-January and everything has fallen into place after that.
Their guards are attacking when they weren't earlier in the month. The ball is moving more and they're playing with more effort and communication defensively. Because of that, they've had arguably their two best performances of the season in their past two games against Texas A&M and Kansas State - and look to be on their way to their 14th consecutive Big 12 title.
5) UNC will be lucky to make it out of the first weekend of the NCAA Tournament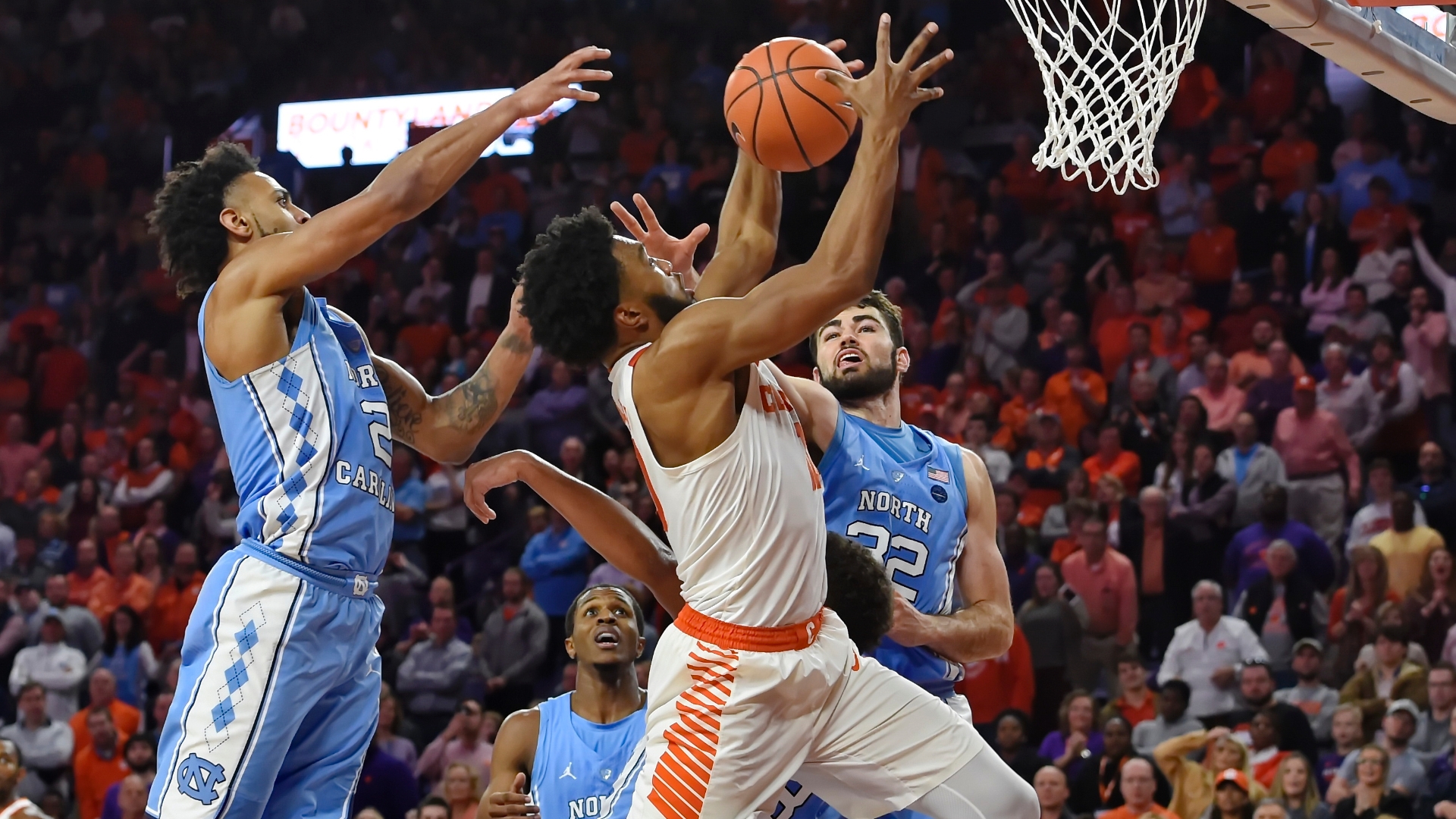 UNC is not making a long run in the NCAA Tournament this year. Period. They give up a higher percentage of points from the three-point line than anyone else in the country (43.1 percent) and their three-point defense ranks 315th in the country (opponents are shooting 38.5 percent).
The Heels are talented enough to win a game in the tournament, or maybe even two if the matchups turn out the right way, but they'll lose whenever they face a perimeter-oriented three-point shooting team. Right now, I'd have them getting bounced in the second round but can be upset in the first round if they get a bad matchup because of those struggles.
College Hoops Mailbag: Potential NCAA Tournament Heroes, Reason To Panic About UNC & More
6) What is wrong with West Virginia?
After being blown out by Iowa State on Wednesday, West Virginia has now lost five of their last six games and have fallen to No. 33 in the RPI. Their offense has been stagnant and lackluster, but it's their usually stingy defense that has dipped drastically. They're allowing an average of 86 points per game during this three-game losing streak and their opponents have shot a much higher percentage than the Mountaineers. Can they turn things around? Absolutely. But that will start with their defense getting back to being one of the nation's best.
7) Comeback kids of Kentucky
I thought Kentucky's comeback win over West Virginia last weekend was a major turning point in their season. That didn't appear to be the case when they trailed Vanderbilt by 14 points in the second half, but they battled their way back from that deficit to win in overtime on Wednesday. Kentucky's not going to be that team that starts handling their opponents with ease - they don't have the three-point shooting or defensive consistency to do that. However, the big thing these games have shown us is how tough and gritty this team is. Expect them to be in a lot of close games, and to win most of those games, down the stretch.
8) We won't know about either Cincinnati or Wichita State until they play...on Feb. 18
The AAC has saved the two Cincinnati-Wichita State matchups for the last three weeks of the season, and while that will certainly do well in the ratings, both teams could use it as a measuring stick right now. Cincinnati came back from 18 points down on Wednesday night to beat Houston, which is now their fourth-highest RPI win of the season - Buffalo and two wins over Temple are the highest. What does that tell you? The Bearcats don't have a true quality win on their resume this season (they blew their chances against Xavier and Florida in the non-conference).
It only gets worse for Wichita State, as Houston actually is the highest-ranked team they've beaten in the RPI (47). Both teams really need a marquee win to help their seeding and the only way to get it is by playing each other.
NEXT READ: 2018 Mock NBA Draft: Version 1.0 - Ayton, Bagley, Doncic, Young Batting For Top Pick
Back to the NCAA Newsfeed
Related Topics: NCAA Basketball, Rauf Report