Welcome to another edition of the Rauf Report, where I will share my biggest takeaways from the past week in college basketball. Conference play continues to see ranked teams fall to unranked foes seemingly every night, which has resulted in plenty of turnovers at the top of the polls. You can (and should) follow me on Twitter for real-time college basketball updates and analysis, but here are my eight biggest takeaways from the week:
1) We have an upset epidemic on our hands
And that's not a bad thing! But, it's almost like being ranked guarantees you'll suffer a loss in the coming week. Since Monday, 14 ranked teams have lost - meaning only 11 won (or haven't played yet). We're used to expecting the unexpected in college basketball, but this season, it seems like we should start expecting ranked teams - outside of Villanova and Virginia, the only teams you can trust - to lose.
2) The first weekend of the NCAA Tournament is going to be wild
The reason for all of those upsets is the parity in college basketball. There is no great team in the sport this year, and there are only a handful of really good teams. Every team has at least one flaw that can be exploited, and because no team has the sheer talent to overcome that flaw (or flaws) every night, we're seeing other teams take advantage. And that means we're going to see a crazy NCAA Tournament full of upsets. 
3) We're seeing why Kansas has won 13 straight Big 12 titles
Coming into this week, Kansas, West Virginia, Oklahoma, and Texas Tech were all tied at the top of the Big 12 and Kansas looked extremely vulnerable. Then, Kansas came back to beat WVU on the road, while Oklahoma and Texas Tech fell to unranked foes who were below .500 in conference play (Kansas State, Texas), giving the Jayhawks sole possession of first place.
Given the strength of the conference and the way Kansas struggled against teams like Washington and Nebraska, this was supposed to be the year KU's streak of 13 consecutive Big 12 titles ended. Instead, they managed to squeak out wins over TCU, Iowa State, and Kansas State before they seemingly found themselves against the Mountaineers. And this is why they've won so many of these in a row - the Jayhawks routinely find a way to take care of business on the road while everyone else doesn't seem to be able to.
Two of Kansas' next three conference games are at Oklahoma (Jan. 23) and at Kansas State (Jan. 29). The outcome of those games will likely determine if KU runs away with the conference (again) or if they fall back to the pack.
Catch up on nightly college basketball scores in the best sports app available - the Chat Sports App!
4) It's not time to push the panic button on Oklahoma
Oklahoma's loss to Kansas State seemed to spark the following consensus - the Sooners aren't for real, Trae Young's going to start coming down the earth, and he can't carry a team through Big 12 play given how much OU is relying on him. However, it's important to remember that their loss to the Wildcats is just one game. 
Do the Sooners rely too much on the three-pointer? Probably. Is Young turning the ball over too much? Absolutely. But this was the first game in which they really had an off game. They shot just 28 percent from three-point range as a team - their lowest since their PK80 loss to Arkansas in NOVEMBER - and they're still 5-1 against ranked teams and 2-2 on the road (three of those games have come against ranked teams). 
Yes, there are some reasons for concern with Oklahoma, but they've given us plenty of more reasons to believe in them to this point in the season. Let's slow down before we start saying they aren't a top 10 team anymore.
5) Duke is still a top title threat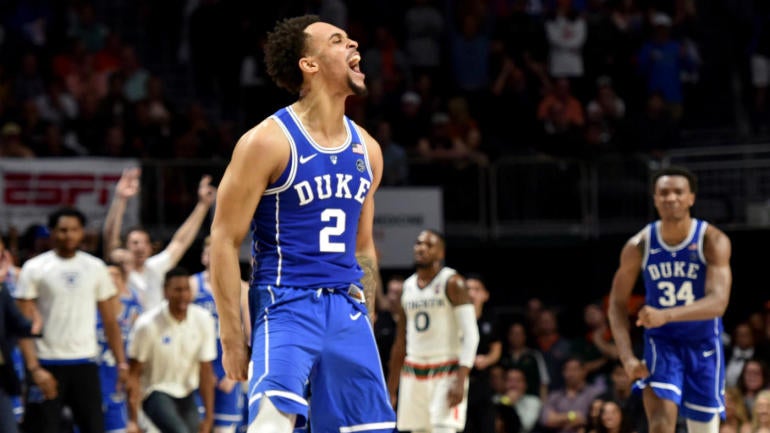 Many, including myself, have questioned the ability of this Duke team to make a long run in March because of their disastrous defense, but Monday's win over Miami showed us that their offense is good enough to carry them past almost everyone in the country. In March, "spurtability" - a term coined by Clark Kellogg to describe a team's ability to go on runs - is an important factor in a team's success. Runs apply game pressure on opponents while allowing the team going on the run to either come back from a sizable deficit or extend the lead. Duke is better at that than anyone else in the country, which will bode well for them in the tournament.
6) There are no great teams in the SEC, but a lot of good ones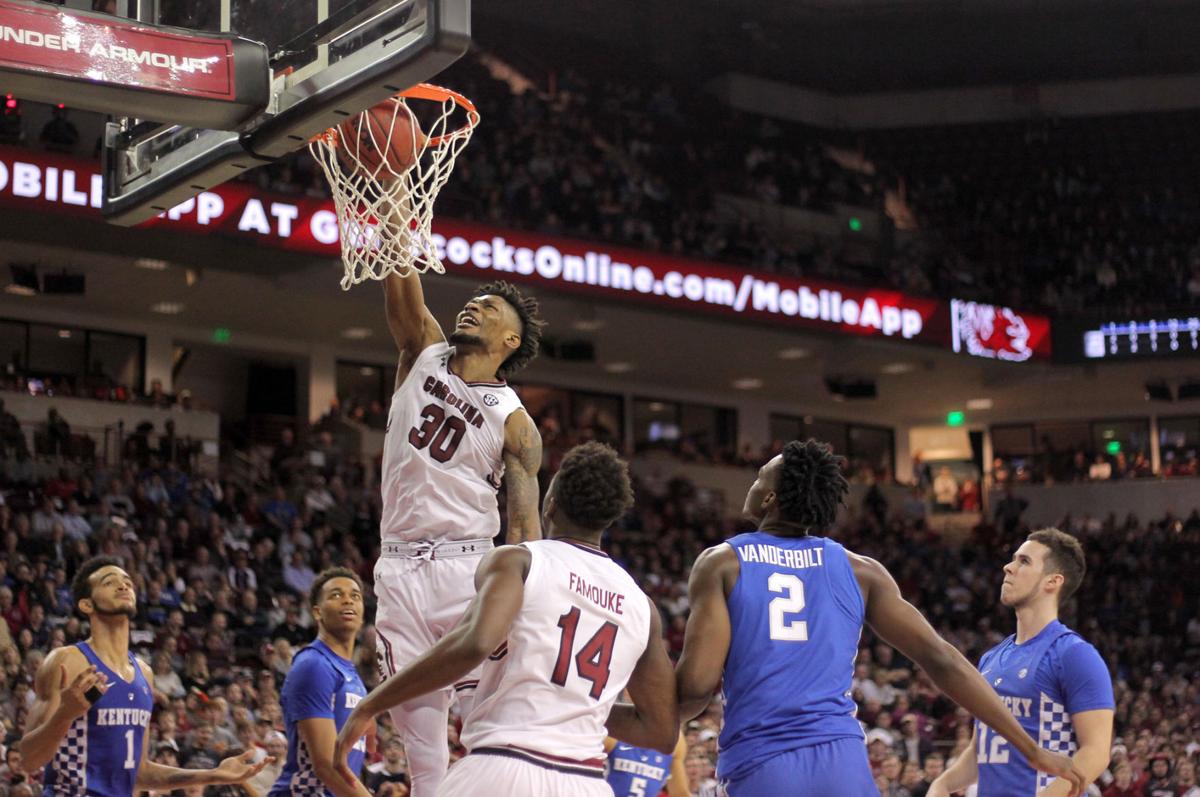 Kentucky's upset loss to South Carolina on Tuesday and the fact that Texas A&M is 1-5 in SEC play after being ranked #5 in the country solidify this thought. Florida and Auburn are the only teams that haven't suffered multiple losses in conference play, and with the Tigers losing to Alabama on Wednesday, the SEC isn't expected to have a team ranked in the top 20 in next week's AP poll. In fact, Auburn was the only top-four seed from the conference in ESPN's latest bracketology. However, they have eight teams from the conference making the tournament (a number I've said I expect them to get). There's incredible balance in the league given the number of good teams - but it isn't home to a dominant team.
College Hoops Mailbag: Coaches on the hot seat, Marvin Bagley's NBA readiness & more
7) Predictions for Feb. 11 top-16 seeds release
For the second year in a row, the NCAA Tournament selection committee will unveil their current top 16 teams - the top four seeds in each region - on Feb. 11 at 12:30 p.m. ET on CBS. It's designed to give us an inside look at the committee's thought process leading up to the tournament, which is a good thing for both fans and teams alike. Which teams should expect to be in the top 16? Here are my top four seeds in each region right now:
EAST
1) Villanova
2) West Virginia
3) North Carolina
4) Auburn
MIDWEST
1) Purdue
2) Oklahoma
3) Xavier
4) Kentucky
SOUTH
1) Virginia
2) Michigan State
3) Texas Tech
4) Seton Hall
WEST
1) Duke
2) Kansas
3) Arizona
4) Wichita State
8) College basketball is starting earlier and with the Champions Classic...as they should
If you missed the news earlier this week, the NCAA announced that the college basketball season will start one week sooner (Nov. 6) and begin with the Champions Classic, both of which are smart decisions. Starting earlier will allow the sport to space out some of the more crowded times on the calendar (namely Thanksgiving week), and the Champions Classic served as the de facto start of the season anyway. In the past, the season has started on a Friday with the Champions Classic being the following Tuesday. That was fine, but the casual fan didn't really pay attention to the games Friday-Monday. It's only right to have the season tip-off with four of the sport's marquee programs playing in its premier regular-season event.
Back to the NCAA Newsfeed
Related Topics: NCAA Basketball, Rauf Report