Every year, there's at least one college football team that exceeds all expectations and becomes a surprise national championship contender. It's easy to look at the Clemson's and Alabama's of the world who will begin the season at the top of the rankings, but which teams can make that surprise run to the College Football Playoff? Here are the five most likely teams: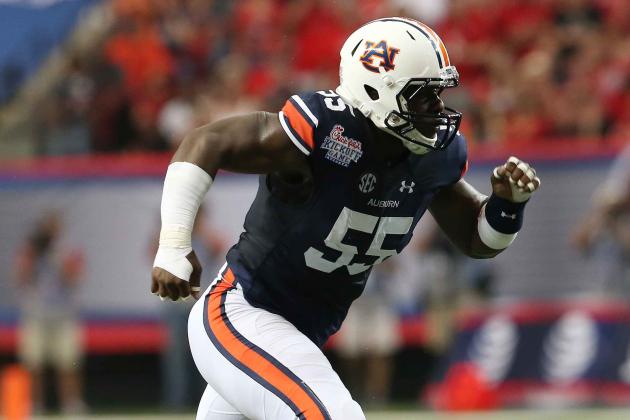 Auburn has a number of factors in their corner for the 2016 regular season. Firstly, they play their first five games at home -- giving them ample opportunity to streak out of the gates and get some momentum before huge road games against Georgia and Alabama down the road. A loss against Clemson on September 3rd wouldn't ding them TOO much if they recover nicely, and a win over the consensus #1 team in the nation would vault their CFP stock into the stratosphere.
The defense will be improved with Carl Lawson returning for a full season, the running game looks stacked and there's a fantastic recruiting class coming in. We could be in for a low expectations, big results kind of run if they get some September/October momentum going.
Mark Richt is the man now on South Beach, and he's inheriting a squad that won four of its last five (and five of seven) regular season games to finish with eight wins -- a stunning feat considering how dead the program looked before Al Golden was let go. 
QB Brad Kaaya survived and thrived under pressure in 2015, emerging as the unquestioned leader of the team while once against showing major flashes of elite talent and utter explosiveness as a big-play threat. A big year from Kaaya and a step up by a talented, young front seven should be enough to enter The U into the ACC conversation, if not the College Football Playoff hunt.
Washington State's 9-4 record in 2015 stands as the best season for the program in more than a decade, and the up-trending Cougars will have an experienced football team next season with eight offensive starters and six defensive starters returning.
There's also QB Luke Falk -- an under-the-radar Heisman contender who can outduel any quarterback in the nation on an average day. WSU is going to be an explosive offensive force, and they've got the depth on both sides of the ball to step up in what'll be a wide-open Pac-12.
Nebraska lost four games this past season in the final 10 seconds of regulation or overtime. Never have we seen a team so snake-bitten by a series of late bounces quite like the Huskers were. Things are looking up, though, as the 2016 recruiting class looks strong and there's a buzz in the air after NU reeled off 30 straight points and posted a 196-1 rushing yard advantage in their Foster Farms Bowl win over a very good UCLA squad.
Mike Riley is a quarterback's dream coach, and Tommy Armstrong's 10-carry, 76-yard rushing performance in the bowl win may be a sign of Riley loosening up the playbook with Armstrong next season.
The talent is here, and the Huskers are just a turn of fortune (and a dark horse Heisman campaign by Armstrong) from being a legit contender. Their thrilling win over CFP entrant Michigan State this year is proof positive that the pieces are there.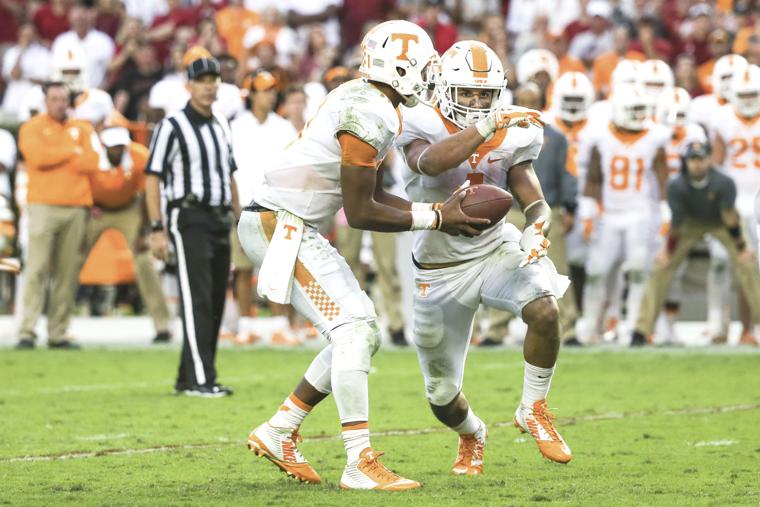 The Vols have made steady progress under coach Butch Jones, who has been able to move the program forward in the win column despite playing mostly underclassmen during his tenure. Another top recruiting class is headed to Knoxville, giving this team even more talent. Now, led by star quarterback Joshua Dobbs and running back Jalen Hurd, this group is mature, experienced and battle-tested. The talent has always been there - now is the time they put it all together.
Back to the NCAA Newsfeed
Related Topics: Washington State Cougars Football, NCAA Football, Big Ten Football, Auburn Tigers Football, ACC Football, Pac-12 Football, Tennessee Volunteers Football, Miami Hurricanes Football, Nebraska Cornhuskers Football, SEC Football