College sports aren't just about the games. It's about the sense of community fostered between players, coaches, students, teachers, and diehard fans. These next five fan bases are among the most passionate in the nation, but don't get the credit they deserve for one reason or another. Here's our list of the 5 Most Underrated Fan Bases In All Of College Sports.
Duke Blue Devils Basketball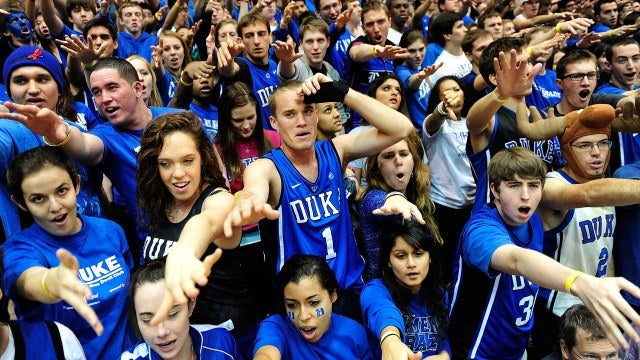 Reason They're Underrated -- Bad Rap: The Duke Blue Devils are the New York Yankees of college basketball, and that gets under the skin of pretty much anyone who doesn't subscribe to the Cameron Crazy way of life.
That's a shame. Duke fans are equal parts rowdy and knowledgable, turning random games in the dead of December into Mardi Gras-level parties of kinetic energy. The passion they show on a game-in, game-out basis is something to be inspired by. People claim Duke fans turn up their noses at other fans, but it's funny that those same critics are turning their noses up at the same time...
Nebraska Cornhuskers Football
Reason They're Underrated -- West Coast, East Coast Media: Nebraska football fans turn Lincoln into their personal playground on college football Saturdays. Awash in a sea of red, the city becomes a living, breathing embodiment of all that is right in college sports.
However, Nebraska football gets drowned out by a West Coast/East Coast media cycle that love to cover its darlings and little else. Any fan that makes the pilgrimage to Memorial Stadium will tell you -- there's nothing like gamedays in Nebraska. Not even close.
Ohio State Buckeyes Basketball
Reason They're Underrated -- Football Success: Urban Meyer has pushed Ohio State to the apex of the college football mountain, so it's easy to forget just how great of work basketball coach Thad Matta has does with the program over the past 12 years.
Matta boasts a 316-104 record with nine NCAA tourney appearances, 2 Final Fours and an NIT Championship. Buckeyes fans have responded in kind, turning Value City into a house of horrors for any and all opposing teams. The football fans get the national love, but the basketball fans are just as essential to the sporting backbone of Columbus.
Oklahoma Sooners Football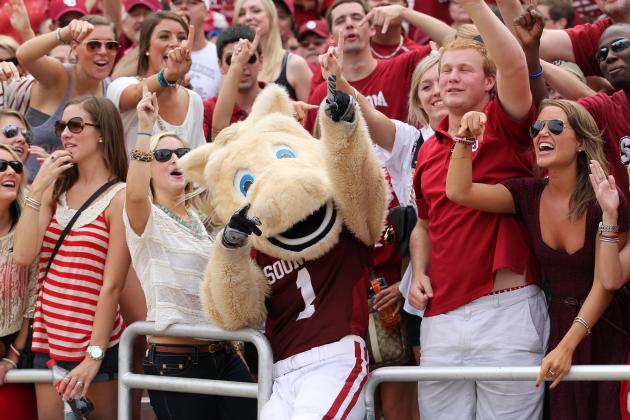 Reason They're Underrated -- Taken For Granted: We just expect certain things out of certain fan bases, and sometimes we forget just how much they bring to the table. Oklahoma fans are supposed to be die-hards. It's part of the culture in the state, with generations after generations of Sooner fans piling into Norman year by year.
In short, we've lost sight of just how much Oklahoma fans add to the college football landscape as a whole. Boomer Sooner is a way of life, and there are very few fan bases who keep the scales tipped in favor of fun, family and tradition like Oklahoma fans do.
Clemson Tigers Football
Reason They're Underrated -- SEC Bias: If you pick up a daily paper or turn on ESPN at any time during the college football season, you're bombarded by SEC football recaps and analysis. It's all SEC all of the time, and it gets GRATING.
With the SEC dominating the Southern football conversation, Clemson fans get criminally overlooked -- even with this year's trip to the College Football Playoff title game in hand. It's baffling, considering just how festive and just how fierce Clemson fans are in support of their beloved Tigers. 
Back to the NCAA Newsfeed
Related Topics: Most Underrated College Fan Bases, Best College Fan Bases