The ACC sometimes is painted as a quarterback's conference, but there are a litany of running backs spread out in 2015 who could be bound for All-American squads by the time this regular season ends. Here's our list of the 5 Best Running Backs In The ACC For 2015. Gallman heads one of the most complete backfields in all of the ACC this year, and his dual-threat ability has only seemed to grow from the end of the year through Clemson's current run of camps. His 191-yard gashing of rival South Carolina last year only portends huge things for a young back who'll only get stronger as the season goes on if Clemson's current running back setup gets him the breathers we think it will. Yearby could finish anywhere from the top of this list to off the board entirely after the 2015 regular season and it wouldn't surprise us in the least. It's going to be a tough task for the sophomore back to step into Duke Johnson's long shadow on South Beach, but he's got enough oomph and hit-the-hole instincts to be THE breakout skill-position star of the ACC this year.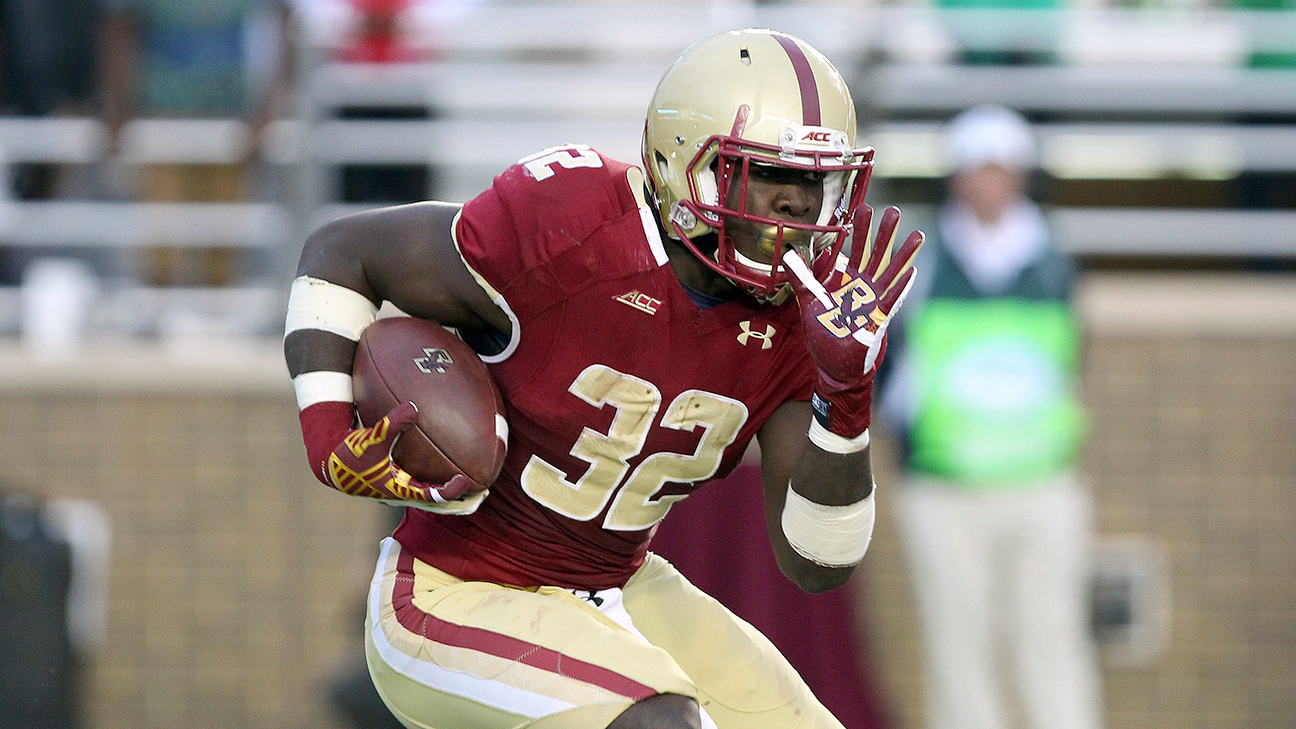 Hillman led Boston College with 13 rushing touchdowns last season while functioning in a committee role. His three 100-yard games and 860 rushing yards should only skyrocket with increased carries and a more focused attempt by BC's coaches to get him involved however they can. Cook is included with the caveat that no actual words on his 2015 status will be provided until his pending battery case is resolved. If he is able to make the field this season, Cook is a pure beast in the second and third level and could challenge Conner for the mantle of the ACC's premier back. Just look to his 177-yard evisceration of the Georgia Tech defense in the ACC Championship Game last postseason as proof of what he can accomplish when he gets some steam behind him.
The reigning ACC Player of the year, Conner will once again be the central nervous system of Pittsburgh's offense in 2015 after finishing third in the nation last season with 26 rushing touchdowns. He may be able to backpedal his way to All-America honors with just how much the Panthers are expected to ride him this year.
Back to the NCAA Newsfeed
Related Topics: ACC Football, ACC, Dalvin Cook, Best ACC Running Backs, James Conner, Jon Hillman