The college football regular season has now reached it's conclusion (with the exception of the Army-Navy game), meaning it's time to look back on how teams did this year. Explosive offenses have become the norm in college football, but these teams had good seasons because of the way their defenses were able to dominate. Here's who the top 10 defenses in the country were this season:
10) LSU Tigers
LSU's up-and-down season was caused by an inconsistent offense with lackluster quarterback play, but that didn't overshadow how good their defense is. Loaded with future NFL players, the Tigers finished the year ranking sixth in points allowed per game (16.4) and 13th in yards allowed per game (323).
Unlike LSU, the success of Clemson's offense has overshadowed just how good their defense is. Despite only having three returning starters, they rank in the top 12 in the country in both yards and points allowed per game. However, what has been most impressive is the way they've stepped up in big games, preserving wins over Auburn, Louisville, NC State, Florida State and Virginia Tech with big stops in the closing moments.
Army still has their game against Navy on Saturday, so while their evaluation isn't complete, they have been very, very good through 11 games. The Black Knights are one of just 16 teams who are giving up less than 20 points per game, but really keep opposing offenses from moving the ball, ranking fifth in yards allowed per game.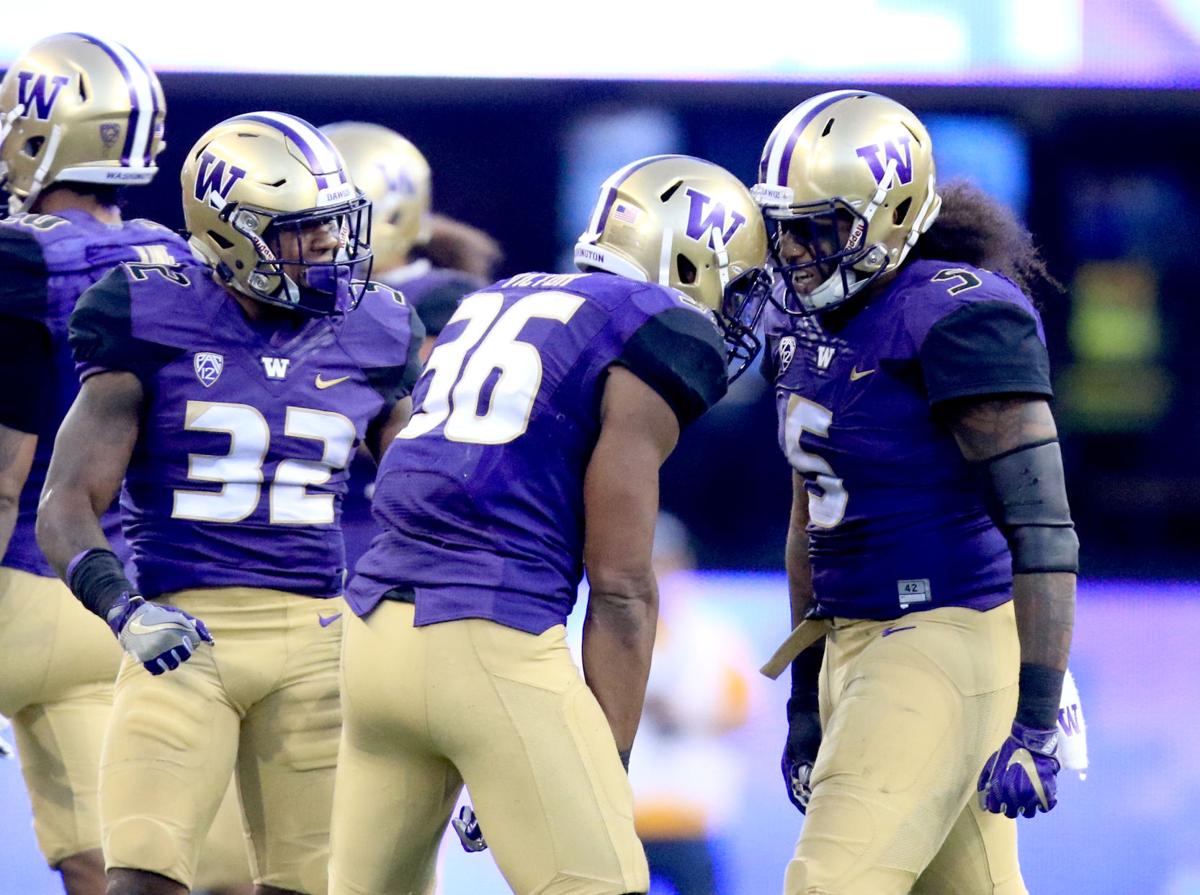 Jake Browning, John Ross and Washington's offense steal headlines, but the Huskies' defense is as loaded as any in the country. With future pros all over the field - especially in the front seven - they rank eighth in the country in points allowed and 10th in yards allowed.
Head coach Jim McElwain is known as an offensive coach, but the Gators have been an elite defense for two years now. Led by star cornerback Teez Tabor, the Gators rank seventh in the country in points allowed per game (17.9) and sixth yards allowed per game (299).
5) Temple Owls
Temple quietly put forth a 10-3 season and won the AAC largely due to the play of their defense, holding each of their last five opponents to 13 points or less - including two shutouts. They are tied with Washington for eighth in the country in points allowed per game (17.8) and third in yards allowed per game (276). 
Wisconsin may have lost the Big Ten title game, but their defense if the biggest reason they were anywhere close to being in that position. Led by All-Big Ten first team linebacker T.J. Watt, the Badgers finished the year seventh in yards allowed per game (303) and fourth in points per game (15.5).
Ohio State only returned three starters from last year's star-studded defense, but there's no doubting them as one of the best units in the country this season. Even though their offense has been inconsistent all year, this unit is the biggest reason why they're in the College Football Playoff. They have only given up 18 touchdowns all season, and rank fourth in yards allowed (282 per game) and third in points allowed (14.2 per game). 
Michigan's defense has been dominant under Jim Harbaugh, and they've been one of the best units in the country. They can match anyone's star power with Jourdan Lewis and Jabrill Peppers, and rank second in the country in both yards allowed (253) and points allowed (12.5) per game.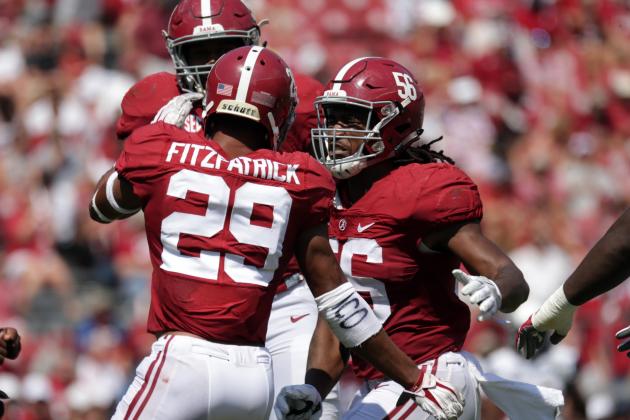 Do you really need an explanation for why Alabama's defense has been as dominant as they've been? Where do we begin with the accolades for this team?
For starters, they have more talent than anyone else. Defensive ends Jonathan Allen and Tim Williams, linebacker Reuben Foster and cornerback Marlon Humphrey are all projected to be first round picks in the NFL draft. Furthermore, Alabama has turned that talent into an insane amount of production. They have held five opponents to 10 points or less and lead the country in both points and yards allowed per game - despite playing perhaps the toughest schedule in the country.
Oh yeah, and they've scored and eye-popping 14 non-offensive touchdowns this season, which really puts them at the top.
Back to the NCAA Newsfeed
Related Topics: American Athletic Football, Michigan Wolverines Football, Army Black Knights Football, Ohio State Buckeyes Football, LSU Tigers Football, Florida Gators Football, Alabama Crimson Tide Football, Washington Huskies Football, Big Ten Football, Pac-12 Football, ACC Football, Wisconsin Badgers football, NCAA Football, Temple Owls Football, Clemson Tigers Football, SEC Football