It's never too early to look at the 2016 NBA Draft, especially with the talented crop of youngsters already making their name in the world of college basketball. Here's our projected list of the top 6 picks of the 2016 NBA Draft.
6. SF Brandon Ingram -- Duke Blue Devils (Freshman)
With a build like Kevin Durant and the ability to stop his dribble and drain three after three, Ingram has the biggest boom/bust potential of anyone on this list. If he grows into his frame and polishes the outskirts of his game, he's got a chance to beat an absolute SUPERSTAR at the next level. Plus with extremely LONG arms, he's a disruptive force on the defensive end.
Murray is a fantastic on-ball defender. When locked in, it's impossible to create much separation from Murray when his hands are working. On the other side of the ball, he's a deft shot creator and has a killer move to his left that allows him to finish early and often. He's a pure scorer with great defensive instincts.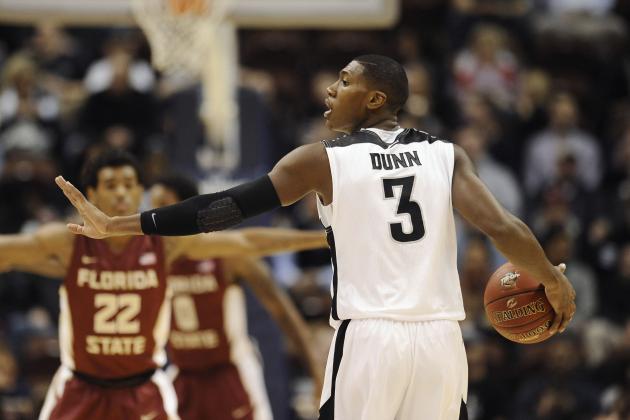 The only upperclassman on this list, Dunn is a late-blooming breakout star. Nobody in college basketball right now combines knockdown scoring, slash-and-kick prowess and tenaciousness on defense at the point guard spot like Dunn. He's a firecracker and an intelligent on-court presence who'll be anchoring a backcourt for at least a decade.
His jump shot is still a work in progress, but there isn't a bigger transition force in this projected draft class than Brown. His passing instincts are fine and his ability to defend three positions is key, but MAN is he a highlight reel above the rim. If you lose him for a second, he'll sidestep and throw it done with THUNDEROUS authority.
2. PF Skal Labissiere -- Kentucky Wildcats (Freshman)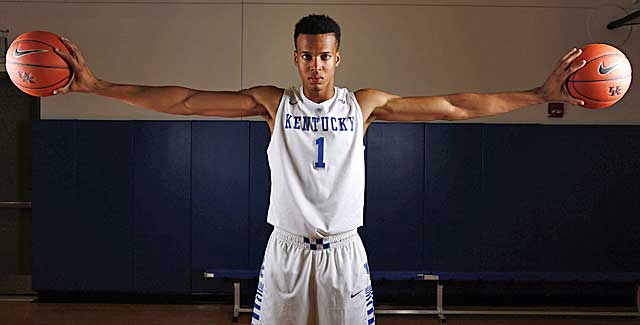 Once he fills out his seven-foot frame, Labissiere will be able to play both at the 4 and the 5 at the NBA level. He's got potential on the glass at both ends, and his explosiveness both in traffic and on the run is absolutely jaw-dropping. He's the right player for a team in need of an above-the-rim force.
1. F Ben Simmons -- LSU Tigers (Freshman)
A 6-foot-10 combo forward with amazing court vision, Simmons is equally as adept as a transition scorer and a facilitator both in transition and in the set. If a defense can't set against Simmons, he'll make them pay 99 times out of 100. As he continues to learn his way around screens and gets his overall bearings on defense, he'll have all the makings of a franchise cornerstone.
Back to the NBA Newsfeed
Related Topics: 2016 NBA Draft, Ben Simmons