We're only a few weeks away from the NBA Trade Deadline on Feb. 8, and that means just one thing -- trade rumors! Despite rumblings to the contrary many of the big names that have been rumored to be on the trade market (Los Angeles Clippers center DeAndre Jordan, Memphis Grizzlies center Marc Gasol, and Oklahoma City Thunder forward Paul George) have not been made available by their respective teams. However, one All-Star has entered the trade market with the Charlotte Hornets putting Kemba Walker on the trade block. Which other players could be dealt before the NBA playoff push? Here are the six players that are the most likely to be traded:
Kemba Walker, Charlotte Hornets
Charlotte is currently 11th in the Eastern Conference and, with a number of bad contracts on the books, are ready to start another rebuild. Walker is one of the best bargains in the NBA - an All-Star caliber point guard making just $12 million per year and is locked up through the 2018-19 season - making him a player that will draw interest (and has) from a large number of teams. As the Hornets prepare to start their rebuild, he's the most movable piece and most likely to get back a big return.
RELATED: 6 teams that are the most likely to trade for Kemba Walker
Julius Randle, Los Angeles Lakers
Randle is one of a number of players the Lakers are shopping as they try to maximize their cap space to make a run at two superstars in the offseason. He's a talented young player, averaging 13.3 points and 7.0 rebounds in 23.0 minutes per game, and will be a restricted free agent this offseason, meaning a new team would have more control over his future. His versatility and passing ability make him a prime candidate for teams that play small ball.
Jordan Clarkson, Los Angeles Lakers
Clarkson is another guy the Lakers are trying to offload. He's in the second year of a four-year, $50 million contract and has proven to be a good bench player, averaging 13.5 points in 22.7 minutes per game. The market around him as cooled considering the Lakers haven't been shy about their desire to deal Clarkson, leading to lowball offers. It remains to be seen if that will change, but teams that need bench help (Washington Wizards) or a rebuilding team with cap space (Sacramento Kings, Brooklyn Nets).
Tristan Thompson, Cleveland Cavaliers
The Cavs are known to be one of the most active teams ahead of the trade deadline, and with two first-round picks in the draft (including Brooklyn's pick), they plan to use those picks in order to go after a star player - and are willing to part with Thompson in such a deal. He's not on the trade block in the traditional sense, but if Cleveland does make a trade, it's more likely than not that Thompson will be involved.
Derrick Favors, Utah Jazz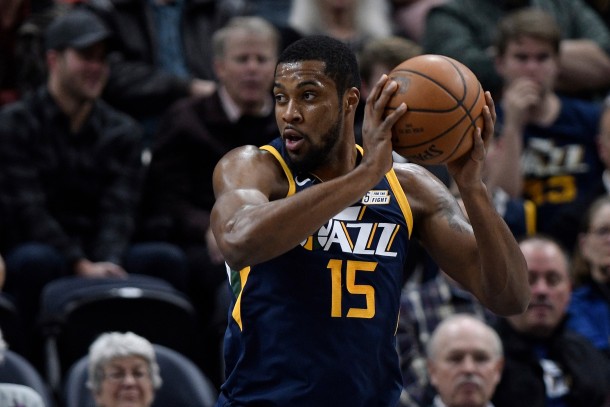 One player the Cavs have been linked to is Derrick Favors, who is in the final year of his contract with Utah and isn't expected to be back with them next season as they build around Rudy Gobert and rookie Donovan Mitchell. They're trying to send him to a contender for a draft pick, but a market hasn't really developed for him to this point. That will likely change as the deadline gets closer considering how available he is.
George Hill, Sacramento Kings
A breakup between the Hill and Kings is coming. He thought they'd be competitive this season (lol) and Sacramento is not happy with his level of play (10.5 ppg, 2.7 apg) and wants to give De'Aaron Fox more playing time. Hill would be a quality veteran for a playoff team, but the problem is his contract - he's in the first year of a three-year, $57 million deal he signed with the Kings this offseason. He'll only be dealt if Sacramento is willing to take on another bad contract in return.
Catch up on nightly NBA scores in the best sports app available - the Chat Sports App!
Back to the NBA Newsfeed
Related Topics: Cavs Rumors, Julius Randle, Derrick Favors, Kings Rumors, NBA Trade Rumors, Jordan Clarkson, Jazz Rumors, Kemba Walker, George Hill, Hornets Rumors, Tristan Thompson, Lakers Rumors, NBA Rumors