NBA Free Agency is just hours away from starting and several players will leave their current teams and sign contracts with new ones. The rumors of leaving circulate around almost every big-name player, but which ones could actually leave their current team? 
Only players with a legitimate shot of leaving qualify, which means no Kevin Durant or Stephen Curry, since they'll both be back on the Warriors next year. Blake Griffin is another big name, but even after the Chris Paul trade, I think there's a better than 50 percent chance he'll elect to stay in Los Angeles, especially if the Clippers max him out. The list below is in alphabetical order. With that in mind, here are the six best NBA free agents likely to change teams. 
Gordon Hayward, Utah Jazz
The Jazz want Hayward back and can offer him the most money. The Jazz are the only team Hayward has ever played for, but the allure of the Boston Celtics (and Miami Heat) is strong. Boston has a better team, an easier path to the NBA Finals and the presence of Hayward's college coach in Brad Stevens. It's a toss-up, but there's a really good chance Hayward leaves Utah in free agency. 
George Hill, Utah Jazz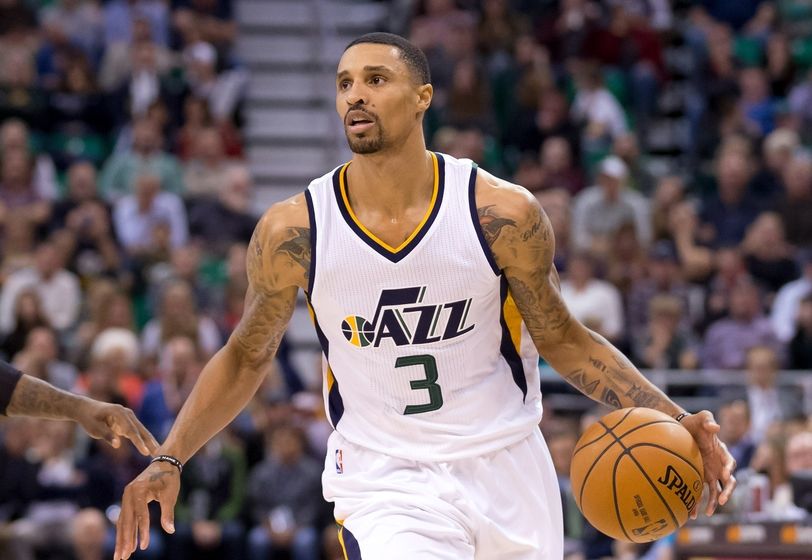 Hill was great last year for the Jazz when he was healthy. However, he probably played himself right out of their price range. That's why the Jazz added Ricky Rubio, a move that effectively ends Hill's time in Utah. Hill will find a new team this summer, with the Spurs, Knicks, Timberwolves and more as potential landing spots. 
Andre Iguodala, Golden State Warriors
Iguodala is a key part of the Warriors, but they're about to go way over the luxury tax. That's enough reason to give them pause about handing out a big contract to a 33-year-old. But some team will and the list of Iggy suitors is a long one. Iguodala will listen to offers starting on July 1st and if he gets a big enough one, he might elect to leave Golden State. Teams like the 76ers, Spurs, Nets and more have interest. In fact, he'll meet with the Spurs as soon as free agency begins. 
Connect With Chat Sports:
About Chat Sports
Chat Sports' Tweet of the week
Chat Sports on About.Me
Kyle Lowry, Toronto Raptors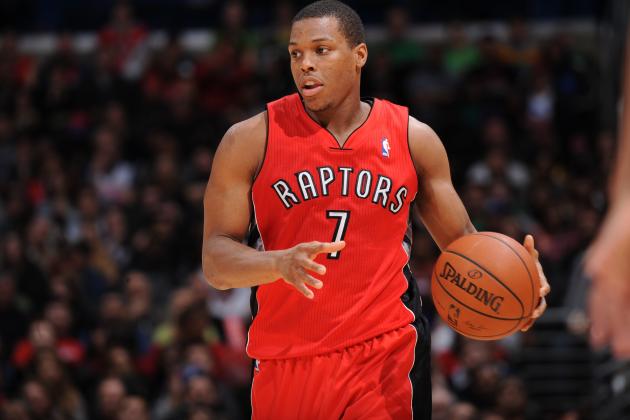 Lowry has played well (in the regular season) for the Raptors, but he might elect to leave. If Toronto doesn't offer him a full-fledged max deal (and it sounds like they won't), Lowry's time in Toronto might be over. The Timberwolves are an option, especially now that they've traded away Ricky Rubio. 
Paul Millsap, Atlanta Hawks
The Hawks' decision to trade away Dwight Howard screams "rebuild." If that's the case, Millsap is a likely goner. The Hawks could elect to let him walk or try a sign-and-trade. Several teams reportedly have interest, including the Suns, Kings, Rockets and Nuggets. Millsap's new deal will at least approach max money and that's not a good investment for the Hawks if they want to rebuild. 
J.J. Redick, Los Angeles Clippers
Outside of George Hill, Redick is perhaps the most likely big-name player who is a sure bet to leave. The Nets and 76ers have interest and plenty of cap space to throw his way. The Rockets are a potential sign-and-trade option as well. With Paul gone, Redick is the next one out the door and a more likely to leave than Griffin. 
Check out our NBA page for all the latest NBA Rumors or download the Chat Sports App!
Back to the NBA Newsfeed
Related Topics: NBA Rumors Roundup, Kyle Lowry, 2017 NBA Free Agency, George Hill, NBA Free Agency, Paul Millsap, Gordon Hayward, NBA Rumors, NBA Free Agency Rumors, Andre Iguodala, J.J. Redick