NBA Free Agency is underway, with several top free agents changing teams. Players like J.J. Redick and Paul Millsap have already signed deals with new teams and they won't be the only ones. So which of the top free agents left could leave their current teams in the coming days?  
Only players with a legitimate shot of leaving qualify, which means no Kevin Durant, since he'll be back on the Warriors next year. The list below is in alphabetical order. With that in mind, here are the five best NBA free agents who could change teams. 
Danilo Gallinari, Denver Nuggets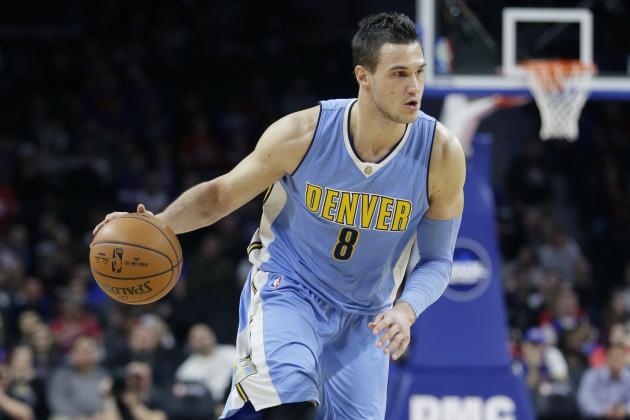 Gallinari is the second-best SF on the market (who is actually obtainable). The Nuggets threw money at Paul Millsap, a move that reduces the chances of Gallinari returning. The Clippers covet Gallinari and that's a solid fit for both parties. Denver could still find a way to retain him, but it's becoming more likely he's a goner. 
Rudy Gay, Sacramento Kings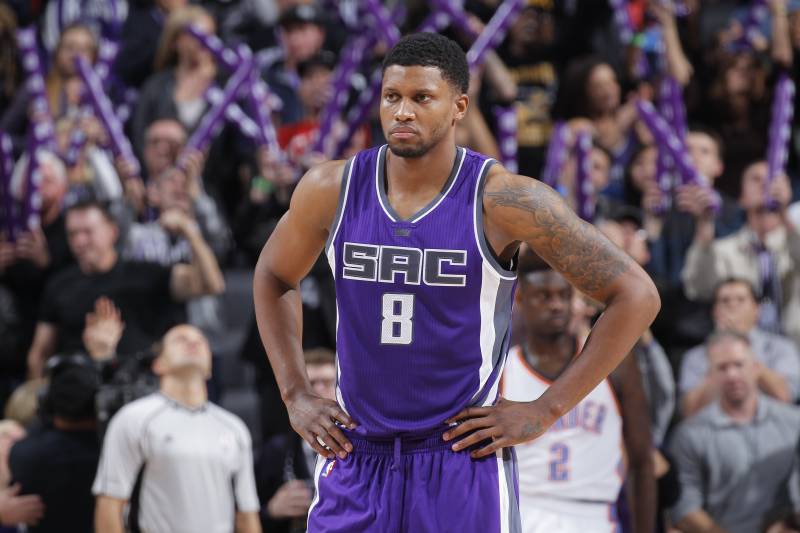 Coming off a season-ending injury, Gay won't have the same demand he could have had. But, there's still interest and Gay was playing well before his injury. He won't be back with the rebuilding Kings and teams like the Thunder and Clippers have shown interest. Although he's never been an efficient player, Gay was averaging 18.7 points and shooting 45 percent before going down. Both Gay and Gallinari are fall-back options for the teams that miss out on Hayward. 
Gordon Hayward, Utah Jazz
The Jazz want Hayward back and can offer him the most money over the entire length of his deal. The Jazz are the only team Hayward has ever played for, but the allure of the Boston Celtics (and Miami Heat) is strong. Miami pulled out all the stops in Hayward's visit and have no income taxes. Boston has a better team, an easier path to the NBA Finals and the presence of Hayward's college coach in Brad Stevens. It's a toss-up, but there's a really good chance Hayward leaves Utah in free agency. 
Connect With Chat Sports:
About Chat Sports
Chat Sports' Tweet of the week
Chat Sports on About.Me
George Hill, Utah Jazz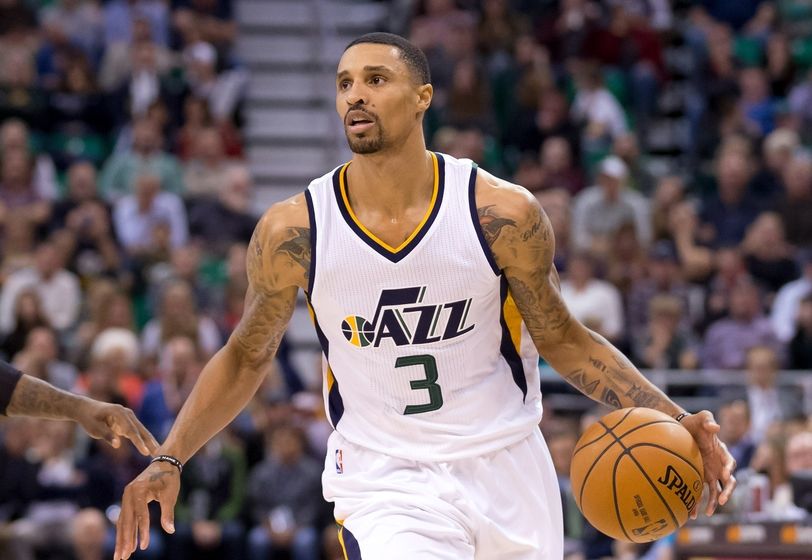 Hill was great last year for the Jazz when he was healthy. However, he probably played himself right out of their price range. That's why the Jazz added Ricky Rubio, a move that effectively ends Hill's time in Utah. Hill will find a new team this summer, with the Lakers suddenly emerging as a potential landing spot. The Pacers, Nuggets and Knicks also have interest.  
Derrick Rose, New York Knicks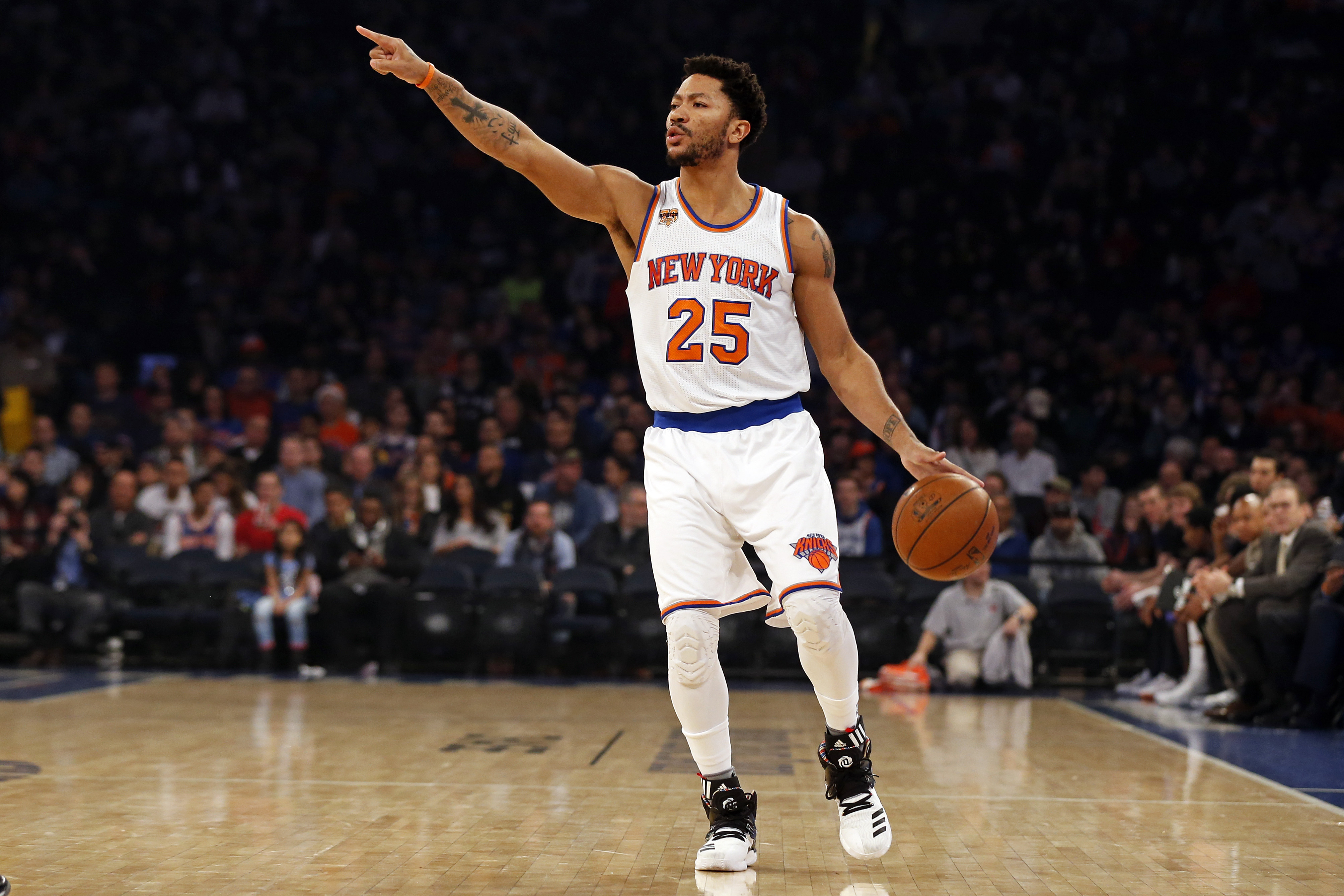 Rose is by no means the same player he was in his prime in Chicago. Injuries have sapped him of his MVP-caliber ability and he's still a poor 3-point shooter. But he's a big name and did put up 18 points per game last year. Rose can still contribute at least as a below-average starting point guard and he'll find a new team. The Bucks are one team interested in his services and the Knicks might target a cheaper option. 
Check out our NBA page for all the latest NBA Rumors or download the Chat Sports App!
Back to the NBA Newsfeed
Related Topics: NBA Rumors Roundup, NBA Free Agency News, 2017 NBA Free Agency, Gordon Hayward, George Hill, NBA Free Agency, Rudy Gay, Derrick Rose, NBA Free Agency Rumors, Danilo Gallinari, NBA Rumors