The Miami Hurricanes fired head coach Al Golden earlier this season, ending his tumultuous stay in South Beach after four-and-a-half seasons. Golden went 32-25 with the Canes, winning more than seven games just once and losing in both of his bowl appearances.
Now, what'll be next for the Canes? The program has failed to regain their status among college football's elite, and they won't settle until they get back there. Miami's next head coach will have their work cut out for them, but this is still one of the premier jobs in the sport. We've cobbled together the 10 most interesting (and realistic) candidates that could take over the job next year:
10. Jon Gruden -- Former Raiders/Bucs HC
Gruden's name pops up for pretty much every top-tier coaching job which opens up, college or pros. He recently called the now-filled Tennessee gig one of his "dream jobs." Why wouldn't he consider putting down the headset in the Monday Night Football booth for a chance at lifting the Miami Hurricanes back to the top of the college football mountain? The recruiting advantages will already be in place and Gruden's name alone would sway some BIG out-of-state targets Miami's way.
9. Bob Stoops, Oklahoma HC
Stoops has presided over a sustained period of success at an elite program. While he doesn't have any ties to Miami, Stoops is still a top-tier coach who could very well be available for the right price. The Canes would be wise to kick the tires and see if he's interested. It may not come to fruition, but it's worth a look.
8. Rob Chudzinski, Former Cleveland Browns HC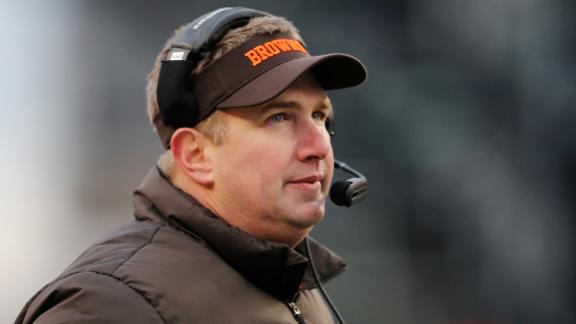 A three-year starter for the Hurricanes in the late 80's, Chud then spent the next ten seasons filling a variety of coaching roles in Miami. No one really thinks he got a fair shake in Cleveland (he was fired after a dysfunctional year marked by front office mismanagement), and he'd jump at the chance to coach the Canes. He's currently working for former Miami colleague Chuck Pagano in Indianapolis (more on him in a second). A definite name to watch.
7. Dan Mullen, Mississippi State HC
Mullen was a candidate for the Miami job last time it became available, and his stock has risen sharply since then. It won't be easy to pry him away from Mississippi State while the Bulldogs are in the national title picture, but the Canes would be foolish not to at least reach out. Mullen was OC/QB coach at Florida from 2005 to 2008, and he knows the state well.
6. Brent Venables, Clemson DC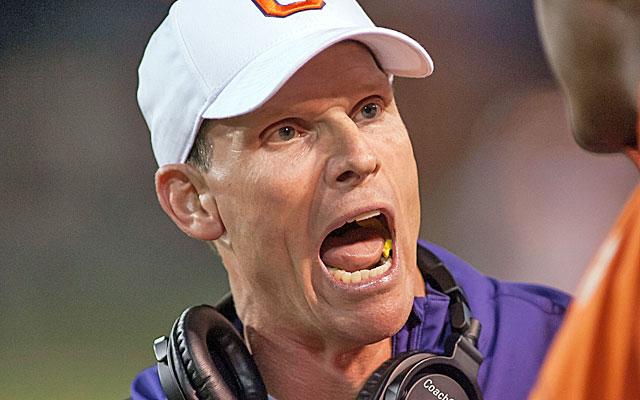 Venables was at Oklahoma last time Miami came calling, and he's likely to re-emerge when Miami's next coaching search takes shape. Venables has been linked to the head coaching jobs at Miami, Arkansas, Kansas, Kansas State, Texas Tech and Clemson, and it's only a matter of time before he finds the right fit. Hiring a coordinator with no ties to the state of Florida would rankle some fans, but many in coaching circles think Venables is a future star.
5. Gary Patterson, TCU HC
Patterson has been on Miami's radar for some time, and the TCU head coach is back on top after two rough years adjusting to the Big 12. While he wouldn't be easy to pry out of Fort Worth (his annual salary is rumored to be $5 million), the resources and prestige Miami has to offer could be enough to sway him.
4. Mark Richt, Georgia HC
Richt is a proven winner rumored to be considering a move away from Georgia, where he's had an immensely successful 15-year run (140-48 overall record, 9-5 record in bowl games, never missed a bowl game despite punishing SEC schedules). A Canes quarterback from 1979 to 1982, Richt still has a lot of love for the program, and is easily the most realistic 'reach' candidate out there.
3. Mario Cristobal, Alabama OL coach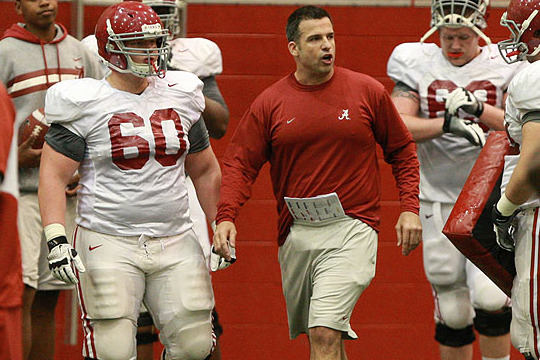 A former Miami Hurricanes offensive tackle and assistant coach, the 45-year-old Bama assistant is the next big-program hire that many college football fans haven't heard off. He spent 2007-2012 as FIU's head coach, leading them to bowls in 2010 and 2011. FIU would end up pulling the rug out from under him in 2012, firing him after a 3-9 campaign. Many at the time thought FIU officials were WAY too trigger-happy on the move, but their loss could very well be the Canes' gain. He's a Miami man through and through. Don't be surprised if he emerges as an early favorite.
2. Butch Davis, Former Miami HC
Extremely successful in his last stint with the Hurricanes, Davis is still beloved by a majority of the fans. His exit from UNC amid allegations of academic misconduct (which were pretty tame compared to what's come out about the Tar Heels more recently) left a bad taste for many, but Davis was cleared of any wrongdoing during the NCAA inquiry into the matter. Now working for ESPN, it's hard to imagine Davis saying no to Miami if they came calling.
1. Chuck Pagano, Indianapolis Colts HC
Rumors have been swirling all season that Pagano is likely on his way out of Indy due to clashes with the front office and general manager Ryan Grigson despite putting up three straight 11-5 seasons and leading them to the AFC Championship Game last season. Pagano was an assistant at Miami from 1995-2000, and he has the reputation, pedigree, and credibility that would speak volumes to recruits and boosters alike. Expect him to be one of the first calls Miami makes and for him to be a serious candidate throughout the process. 
Back to the Miami Hurricanes Newsfeed
Related Topics: College Football, Gary Patterson, Dan Mullens, NCAA Football, ACC Football, Bob Stoops, Chuck Pagano, Miami Hurricanes Football, Rob Chudzinski, Mario Cristobal, Mark Richt, Brent Venables, Butch Davis, Jon Gruden