Every game during the course of an NFL regular season takes its toll, but these next four games are the closest thing to a breather the Kansas City Chiefs will get in 2015. Here's our list of the 4 Easiest Games On The Chiefs' 2015 Schedule.
Former Broncos HC John Fox is attempting to work some Peyton Manning voodoo magic on Jay Cutler in his first year on the sidelines at Soldier Field, but no amount of positive reinforcement is going to salvage a confidence level that was shattered beyond repair by alleged QB guru Marc Trestman.
Also, the Bears secondary is injury prone and perpetually a step slow, which should allow new Chiefs WR Jeremy Maclin to pull out one of his now-patented fantasy football specials.
The Raiders are starting to peek their heads out of their hole after a decade-long loop of Groundhog Day futility, but the offense is still a couple of playmakers short of mediocrity -- even with first-year WR Amari Cooper patrolling on the outside. In addition, the team is looking to an oft-injured enigma (DJ Hayden) to be its #1 cornerback and an array of overpaid cast-offs to fill out the gaps in the defense.
They'll be better, but not by much in 2015.
The Cleveland Browns will likely either be starting Josh "Replacement Level" McCown or the Artist Formerly Known As Johnny Football by this late juncture of the 2015 season. So, either the Chiefs defense will have a great day or the BEST day during this cupcake home game at Arrowhead.
1. Oakland Raiders (January 3rd)
It's the Oakland "Dumpster Fire" Raiders, so we couldn't help but cheat a little and add them twice to this list...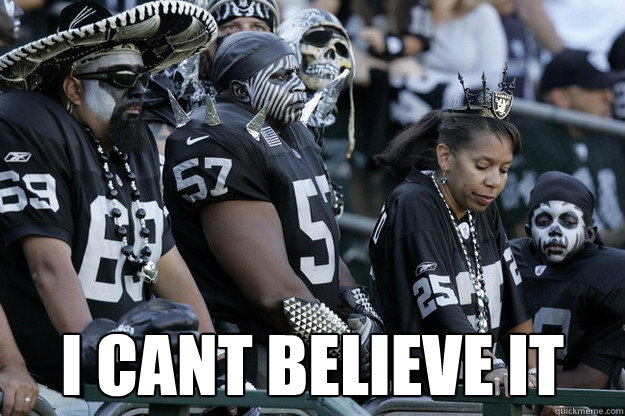 Follow our Kansas City Chiefs team page for the latest Chiefs rumors!
Back to the Kansas City Chiefs Newsfeed