The Kansas City Chiefs made the playoffs last season, and are planning on making it back this season. The Chiefs dream of winning a Super Bowl, but need a few players to have step up in 2016 for that to happen. 
Each year, teams expect players to step up and play key roles. Sometimes, the player in question makes the leap from backup to role player, or even to starter. Sometimes, a player goes from role player to key starter or borderline star. So which players are the Chiefs counting on this year to step up? We've put together three of the most likely candidates below.
WR Chris Conley
The Chiefs spent a third rounder on Conley last year, with the hope he could help out the team's lackluster WR corps. Jeremy Maclin is still the No. 1 option, but Kansas City is hoping for a big year from Conley. He has the ability and showed flashes in his 17-catch rookie season. But the Chiefs need a lot more from Conley this year, because they really don't want to start Jason Avant/Albert Wilson across from Maclin. The presence of Travis Kelce and Jamaal Charles lessens the impact that Conley needs to have since he'll be the fourth option, but the Chiefs need him to become the No. 2 WR this year. 
OLB Dee Ford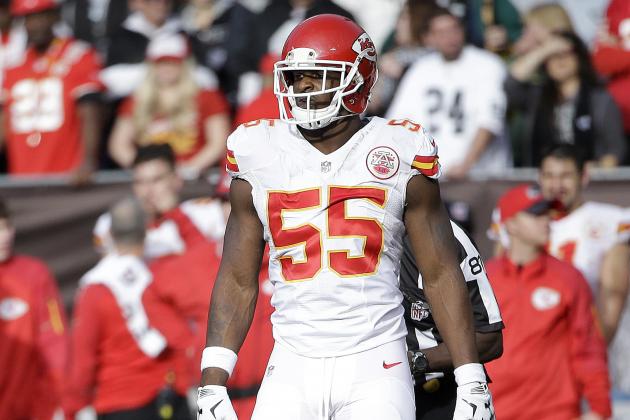 The Chiefs spent a first rounder on Dee Ford, but he has just 5.5 career sacks. Four of those came last year, so at least he's trending in the right direction. Ford has been stuck behind Justin Houston and Tamba Hali, but that might not be the case this season. Houston could miss at least part of the season and Hali is aging. Just what impact the Chiefs need from Ford will depend on how much time, if any, Houston misses this year. Either way, it's time for Ford to play like a first rounder. 
CB Phillip Gaines
Marcus Peters is one starting CB, but the other starting CB job is wide open. It'll will be a competitive training camp battle, but Gaines should be the favorite. He was the Chiefs' third round pick out of Rice in 2014, but hardly played last season because of a knee injury. He's healthy now and the Chiefs want him to snag the starting job across from Peters. He showed promise at the end of his rookie season and Gaines could turn that into a solid season in 2016. However, there's plenty of competition in last year's third rounder Steven Nelson and three other draft picks this year, including third rounder KeiVarae Russell. Still, Gaines is the ideal fit across from Peters if he can stay healthy. 
Back to the Kansas City Chiefs Newsfeed
Related Topics: Chiefs News, Chiefs Rumors, Phillip Gaines, Chris Conley, Dee Ford