The 2015 NFL Draft is under a month away, which means draft trade rumors are about to get extremely loud around the league. The Kansas City Chiefs are one team that could be in the mix for some draft day hijinx, but what/who exactly would they look to trade for? Here's 3 Draft Day Trades The Kansas City Chiefs Could Make.
1. Trade 2nd (#49) and 4th round (#118) picks to Patriots for #32 pick 
We've seen this deal proposed with the Patriots grabbing Kansas City's 2nd and one of their 3rd rounders (#80), but this seems like a more balanced deal altogether that could actually get the two sides talking. This move would make solid sense if a wide receiver like Louisville' DeVante Parker is still sitting there -- giving Kansas City a young, dynamic option to pair alongside recent signing Jeremy Maclin.
2. Trade #18 pick, 4th round (#118) pick in 2015 and mid-to-late rounder in 2016 to New York Giants for #9 pick
This only makes sense if West Virginia WR Kevin White or Alabama WR Amari Cooper slip to the outskirts of the top ten. Either could be a franchise-changing wideout, so you're looking at a six-spot move-up that would likely cost Kansas City an extra 2016 pick to go with the 1st swap and a 4th-rounder. However, either of those guys may be more than worth it.
3. Trade #18 pick to Dallas for #27 pick and 3rd-round pick (#91) in 2015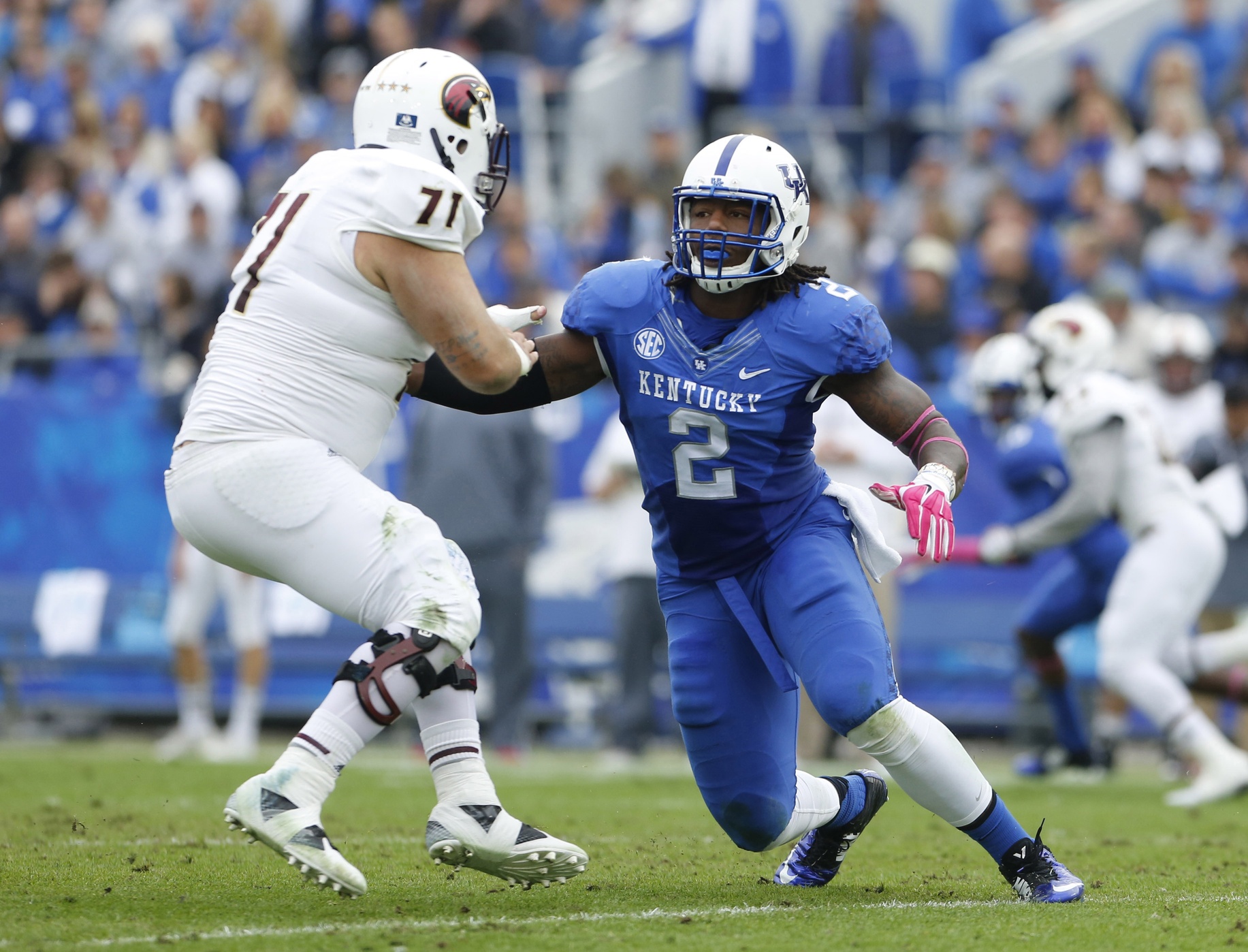 There's also the possibility that Andy Reid and company have some comfortability with the fringe talent on the 1st round/2nd round bubble, which would make this particular deal quite intriguing. Cowboys owner Jerry Jones is one executive who wouldn't blink on giving up a 3rd-rounder in this scenario, especially if a coveted pass rusher like Kentucky's Bud Dupree is still on the board.
Follow our Kansas City Chiefs team page for the latest Chiefs rumors!
Back to the Kansas City Chiefs Newsfeed