This is the time of the year where the true fantasy football nerds emerge with excitement because NFL teams are in training camp and new information is starting to arise. Arguably the most important position in fantasy football is the wide receiver position and if you had players like Antonio Brown, DeAndre Hopkins, or Michael Thomas in 2017, chances are you had a great season. So which 12 wide receivers will finish the season as a WR1? That's a great question and not sure if I can predict the future, but I can break down my top 12 fantasy football wide receivers right now in a standard league.
FOLLOW: @MitchellRenz365 on Twitter for all your Fantasy Football News
1) Antonio Brown, Pittsburgh Steelers
Business is booming for the best wide receiver in the NFL. Brown has finished a top-five wide receiver in five straight seasons and I don't expect that to change. 
2) DeAndre Hopkins, Houston Texans
Hopkins has yet to miss a single game in his NFL career and has shown the ability to be elite no matter who is throwing him the football. If Deshaun Watson plays a full 16 games this season, Hopkins could easily be the top wide receiver in fantasy football.
3) Odell Beckham Jr., New York Giants
Beckham suffered a horrible ankle injury last season, but should be ready to rock and roll in 2018. He is an elite athlete who can take any play to the end zone. If he plays all 16 games in 2018, he is almost a lock at finishing in the top five wide receivers.
4) Julio Jones, Atlanta Falcons
Julio had 1,400 receiving yards last season but scored only three touchdowns. He had one touchdown reception on 18 red zone targets. Even though he has only one season in his career with double-digit touchdown numbers, he won't score only three touchdowns again in 2018.
NEXT READ: Here Are The 12 Best Running Backs In Fantasy Football For 2018
5) Keenan Allen, Los Angeles Chargers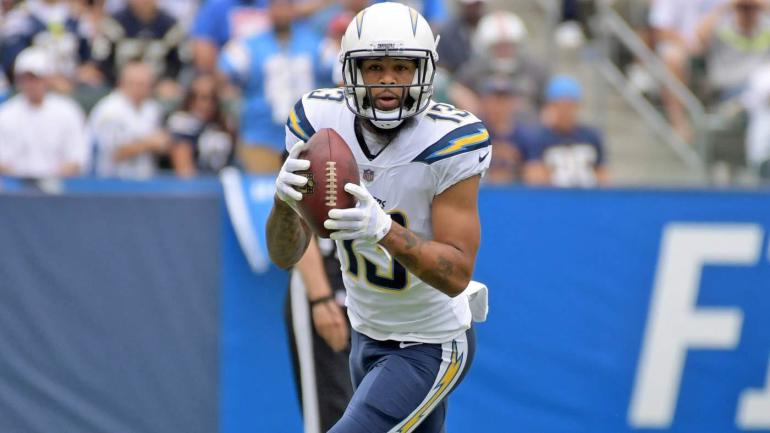 Allen was a monster for the Chargers last season and led the team in red zone targets with 14. With Hunter Henry out for the season, expect Allen to see even more red zone work in 2018.
6) Michael Thomas, New Orleans Saints
Thomas has the most receptions in NFL history through the first two seasons of a career with 196. Drew Brees threw only 23 touchdowns in 2017 and I expect that number to increase, which should lead to more opportunities for Thomas in 2018.
7) Mike Evans, Tampa Bay Buccaneers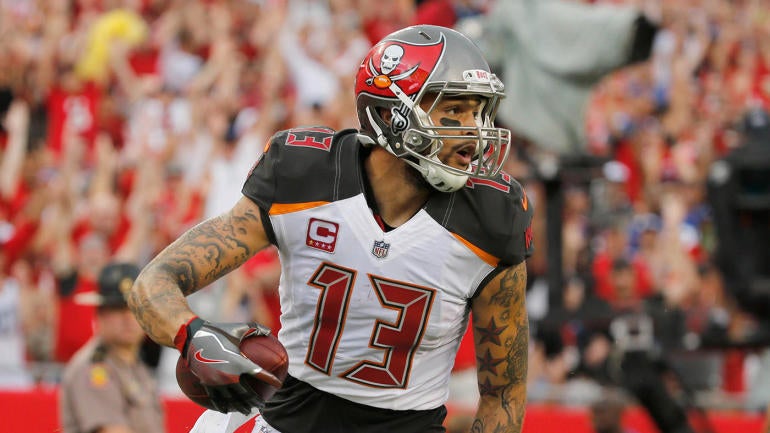 Evans scored only five touchdowns in 2017 after posting 12 the season before. He was the number one fantasy receiver in 2016 and that was coming offa season where he scored only three touchdowns in 2015. All I'm saying is don't sleep on Evan's crazy upside in 2018.
8) A.J. Green, Cincinnati Bengals
Green has had at least 1,000 receiving yards in six of his seven NFL seasons. The only year he didn't record 1,000 yards was in 2016 when he had 964 yards in 10 games. He is an elite receiver that gets slept on every season.
Are you a die-hard NFL fan? If so, SUBSCRIBE to Chat Sports on Youtube breaking down the latest NFL news and rumors!
9) Davante Adams, Green Bay Packers
The number one wide receiver in an Aaron Rodgers led offense, yes please! Adam recorded back-to-back season of double-digit touchdowns, which is impressive considering Rodgers missed most of 2017. Adams has still yet to hit 1,000 receiving yards in a season, but that will change in 2018.
10) Doug Baldwin, Seattle Seahawks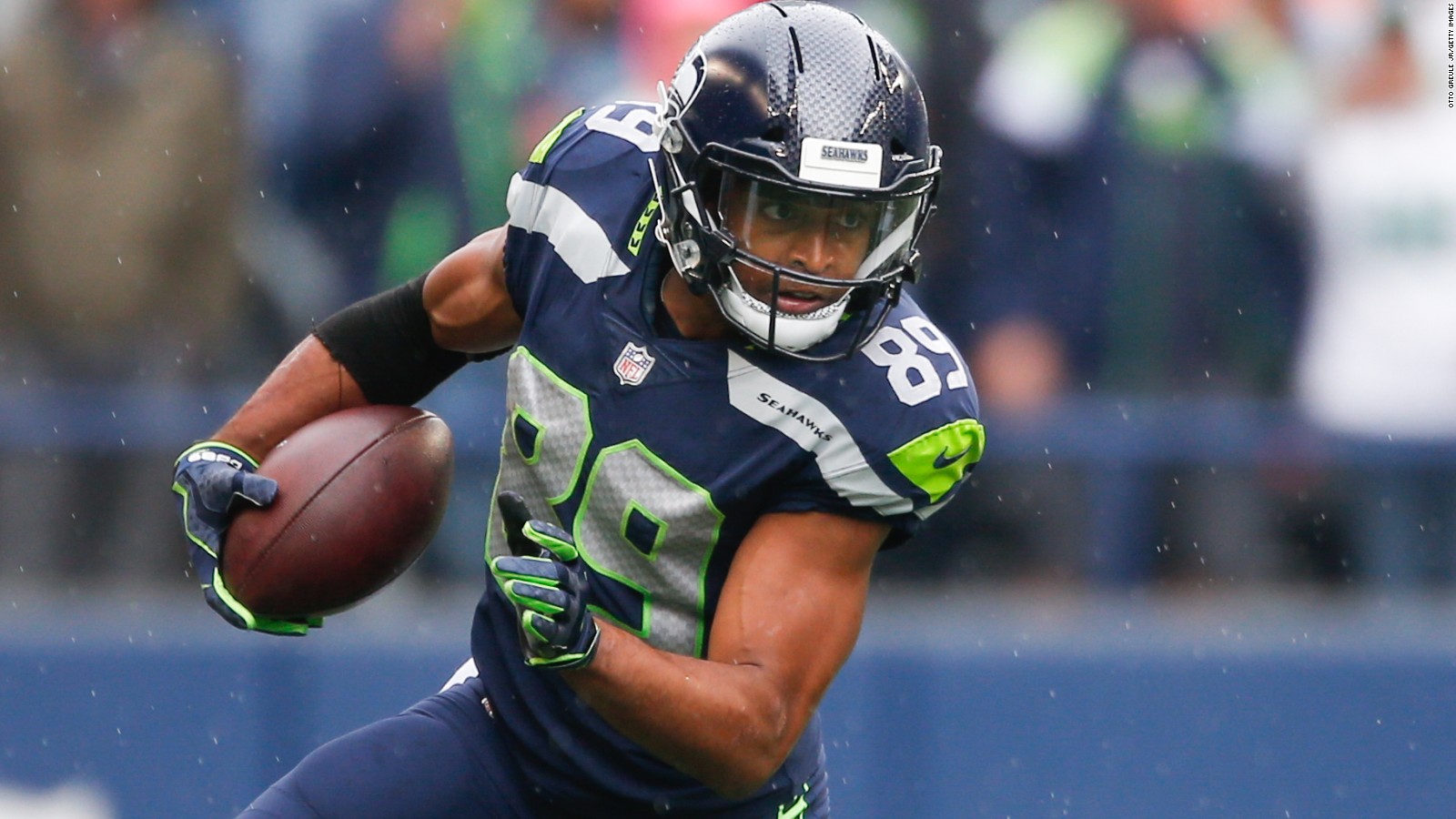 Jimmy Graham and Paul Richardson are gone which means look for Russell Wilson to rely on Baldwin even more in 2018. The Seahawks signed Brandon Marshall this offseason but Baldwin is the top receiver on the Seahawks in 2018.
11) Tyreek Hill, Kansas City Chiefs
Perhaps the fastest man on the football and he is getting a young quarterback with an incredible arm. Hill proved to be able to make big plays in 2017. seven of his touchdowns were more than 40 yards, that's insane.
12) T.Y. Hilton, Indianapolis Colts
Hilton suffered a down season in 2017 because Andrew Luck didn't play due to injury but let's not forget Hilton led the NFL in receiving yards in 2016 with 1,448. If Luck is playing Hilton is a real threat to finish in the top 8 among fantasy wide receivers.
FOLLOW: Mitchell Renz is the Senior Writer & On-Air Host at Chat Sports. Check out his article archive and live videos on Chat Sports Facebook page. Please follow him on Twitter @MitchellRenz365. 
Back to the Fantasy Football Newsfeed
Related Topics: DeAndre Hopkins Fantasy, Fantasy Football Rumors, TY Hilton Fantasy, Tyreek Hill Fantasy, MitchellRenz365, aj green fantasy, anotnio brown fantasy football, obj fantasy, michael thomas fantasy, mike evans fantasy, davante adam fantasy, fantasy football wr rankings, fantasy football 2018 rankings, Keenan Allen Fantasy, Julio Jones Fantasy, Doug Baldwin Fantasy