June is the time of the year where the true fantasy football nerds emerge with excitement because NFL teams are in training camp and new information is starting to arise. Arguably the most important position in fantasy football is the running back position and if you had players like Todd Gurley, Alvin Kamara, or Kareem Hunt in 2017, chances are you had a great season. This season is much different than last year due to the immense depth at the running back position. So which 12 running backs will finish the season as an RB1? That's a great question and not sure if I can predict the future, but I can break down my top 12 fantasy football running backs right now in a standard league.
FOLLOW: @MitchellRenz365 on Twitter for all your Fantasy Football News
1) Todd Gurley, Los Angeles Rams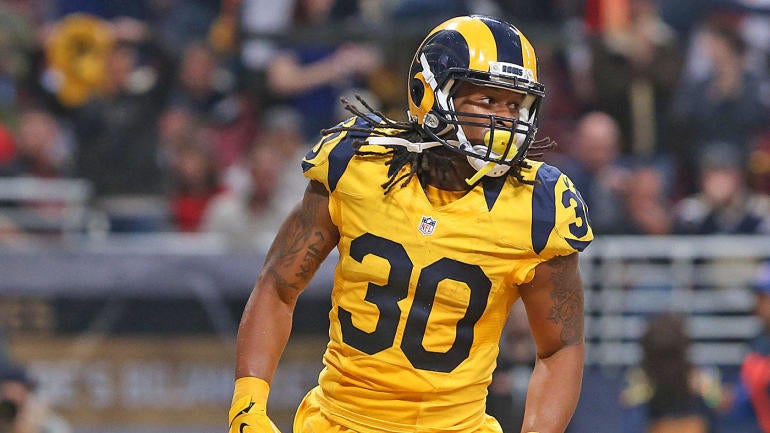 Last seasons fantasy MVP was Todd Gurley. He carried teams on his back in route to a fantasy championship. He scored 19 touchdowns which was six more than the next closest player. With the Rams offense under head coach Sean McVay, anything is possible for Gurley.
2) Le'Veon Bell, Pittsburgh Steelers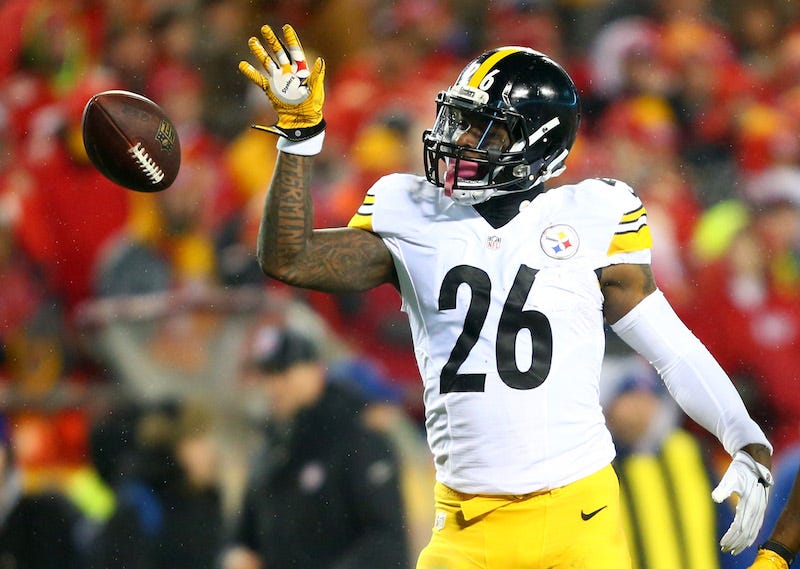 When trying to look at fantasy points, you want a player that touches the ball a ton. Well, Le'Veon Bell touched the ball 406 times last season, which was by far the most in the NFL. Touches lead to point and as long as bell plays all 16 games he will be a top running back option.
3) Ezekiel Elliott, Dallas Cowboys
Elliott doesn't have a suspension looming over his head and if he plays all 16 games, I'd bet on him being the rushing king. He led the NFL in rushing yards per game with 98.3. The running back in second was Gurley who finished with 87.
4) David Johnson, Arizona Cardinals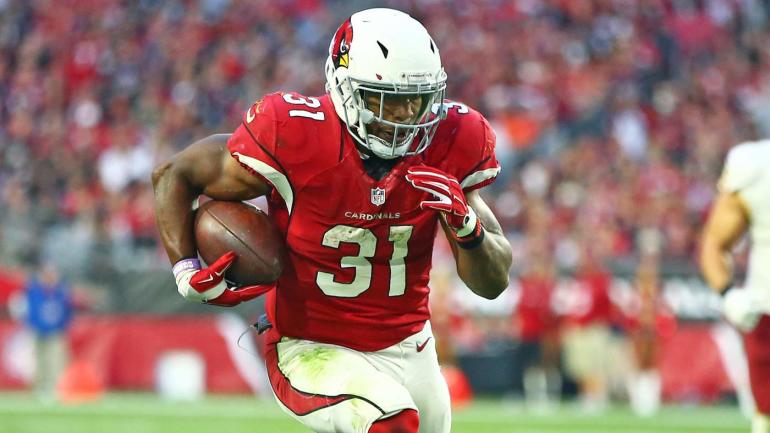 His season was cut short last year when he underwent wrist surgery. He sustained the injury in Week 1, so he has had plenty of time to heal. Johnson is a legit threat to total 2,000 yards and 20 TDs, just like he did in 2016.
NEXT READ: The 5 NFL Offensive Breakout Players For The 2018 Season
5) Alvin Kamara, New Orleans Saints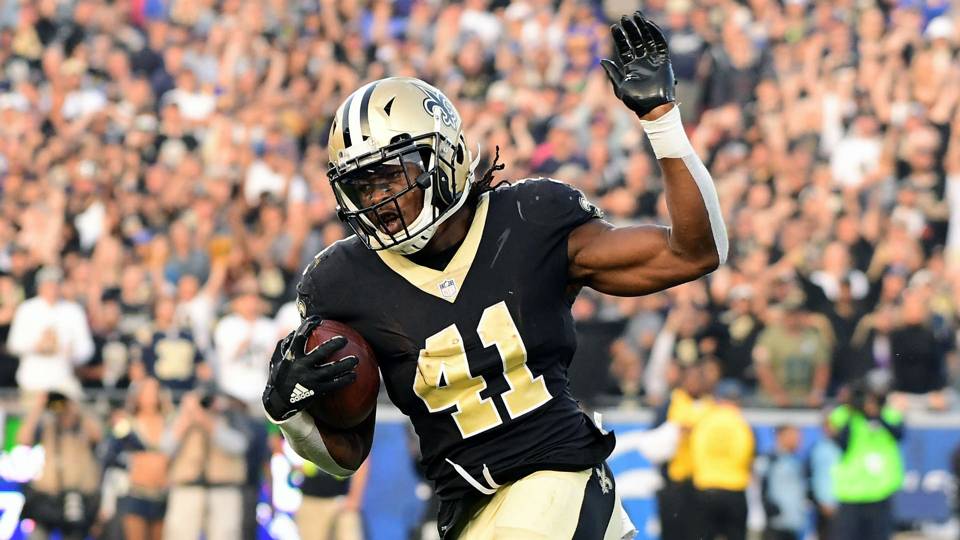 Kamara scored 14 total touchdowns last year as a rookie and exploded during the second half of the season. With Mark Ingram serving a four-game suspension in the beginning of the season, Kamara has a chance to show the Saints he can handle a heavy workload.
6) Melvin Gordon, Los Angeles Chargers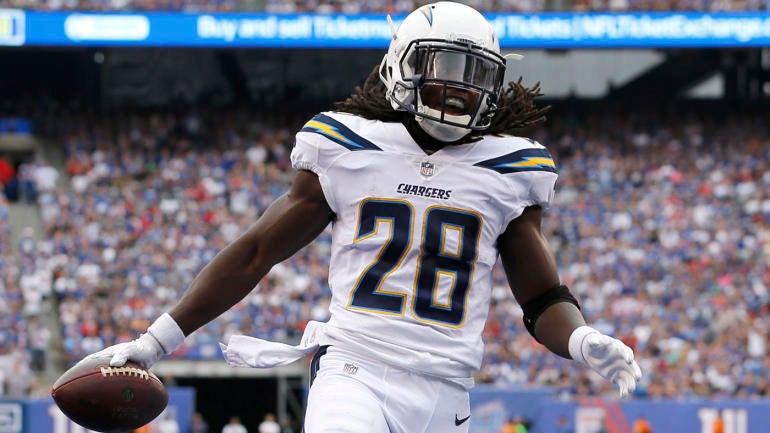 Melvin Gordon finished as a top-five running back last year due to volume and I expect that to be just about the same in 2018. Gordon will continue to get fed the rock and should be in the top five for most running back touches by seasons end.
7) Saquon Barkley, New York Giants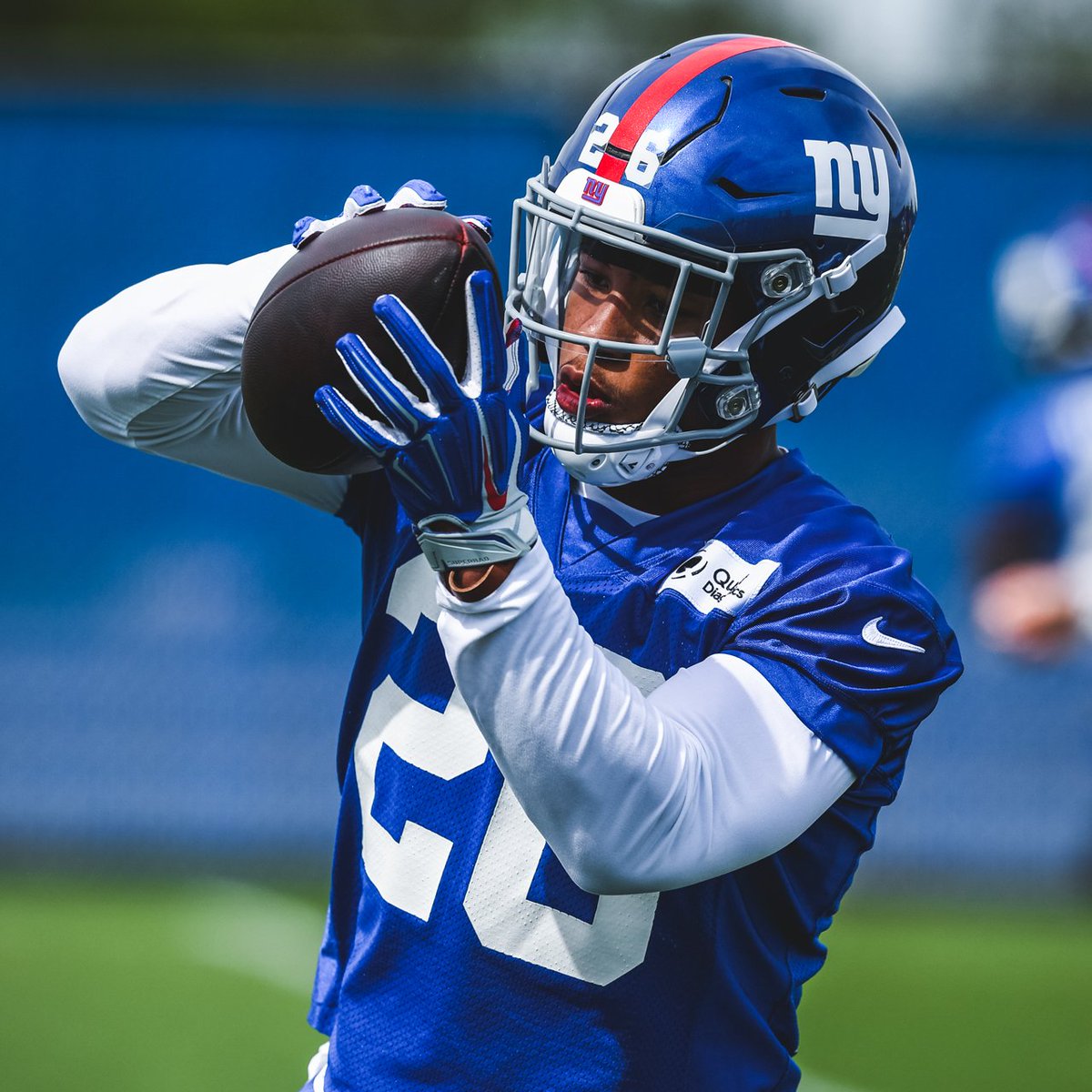 The Giants selected Barkley second overall in the 2018 NFL Draft and he is regarded as the best running back prospect since Adrian Peterson. A more than fiar ranking for the rookie running back since a rookie has led the NFL in rushing the last two seasons.
8) Kareem Hunt, Kansas City Chiefs
Kareem Hunt led the NFL in rushing yards last season with 1,327 which is great for the rookie, but he slowed down near the end of the season. Also, did we totally forget about Spencer Ware?
Are you a die-hard NFL fan? If so, SUBSCRIBE to Chat Sports on Youtube breaking down the latest NFL news and rumors!
9) Dalvin Cook, Minnesota Vikings
Cook was tearing up the NFL before suffering a season-ending ACL tear. His upside is sky high with the Vikings adding Kirk Cousins this offseason.
10) Leonard Fournette, Jacksonville Jaguars
The Jags upgraded their offensive line this offseason with Andrew Miller, which should only help Fournette. In his rookie season, Fournette was good at finding the end zone scoring nine touchdowns but could be better running between the tackles. He averaged only 3.9 yards per carry, which can improve in year two.
11) Devonta Freeman, Atlanta Falcons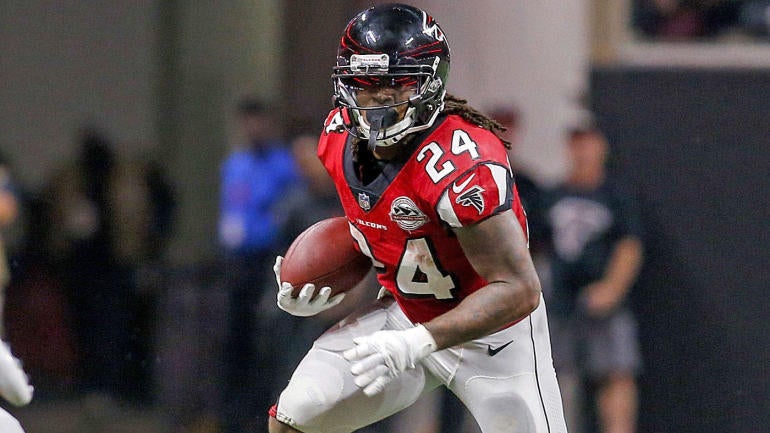 A bit of a down year for Freeman in 2017, but look for him and the Falcons offense to bounce back nicely in their second season with offensive coordinator Steve Sarkisian.
12) Jordan Howard, Chicago Bears
The Bears have a new look offense with new head coach Mike Nagy, which should lead to more scoring options for Howard. In his first two seasons in the NFL he has rushed for over 1,000 yards and I expect him to make it three years in a row.
FOLLOW: Mitchell Renz is the Senior Writer & On-Air Host at Chat Sports. Check out his article archive and live videos on Chat Sports Facebook page. Please follow him on Twitter @MitchellRenz365. 
Back to the Fantasy Football Newsfeed
Related Topics: saquon barkley fantasy football, Fantasy Football Rumors, Fantasy Football News, Ezekiel Elliott Fantasy Football, Dalvin Cook Fantasy Football, alvin kamara fantasy football, david johnson fantasy football, lesean mccoy fantasy football, leonard fournette fantasy football, devonta freeman fantasy football, running backs fantasy football, todd gurley fantasy football, kareem hunt fantasy football, jordan howard fantasy football, fantasy football rb rankings, leveon bell fantasy football, melvin gordon fantasy football, Fantasy Football Rankings