Fantasy football nerds, assemble it's June and NFL teams are practicing and new information is starting to arise every day. Arguably the most important position in real life football is the quarterback, but that's not quite the case in fantasy football due to the depth at the position. With that being said, finding a quarterback to emerge like Carson Wentz, Jared Goff, and Deshaun Watson did in 2017, are essential in winning a fantasy title. Which 12 quarterbacks will finish the season as a QB1? That's a great question and not sure if I can predict the future, but I can break down my top 12 fantasy football quarterbacks right now in a six-point per passing touchdown league.
FOLLOW: @MitchellRenz365 on Twitter for all your Fantasy Football News
1) Aaron Rodgers, Green Bay Packers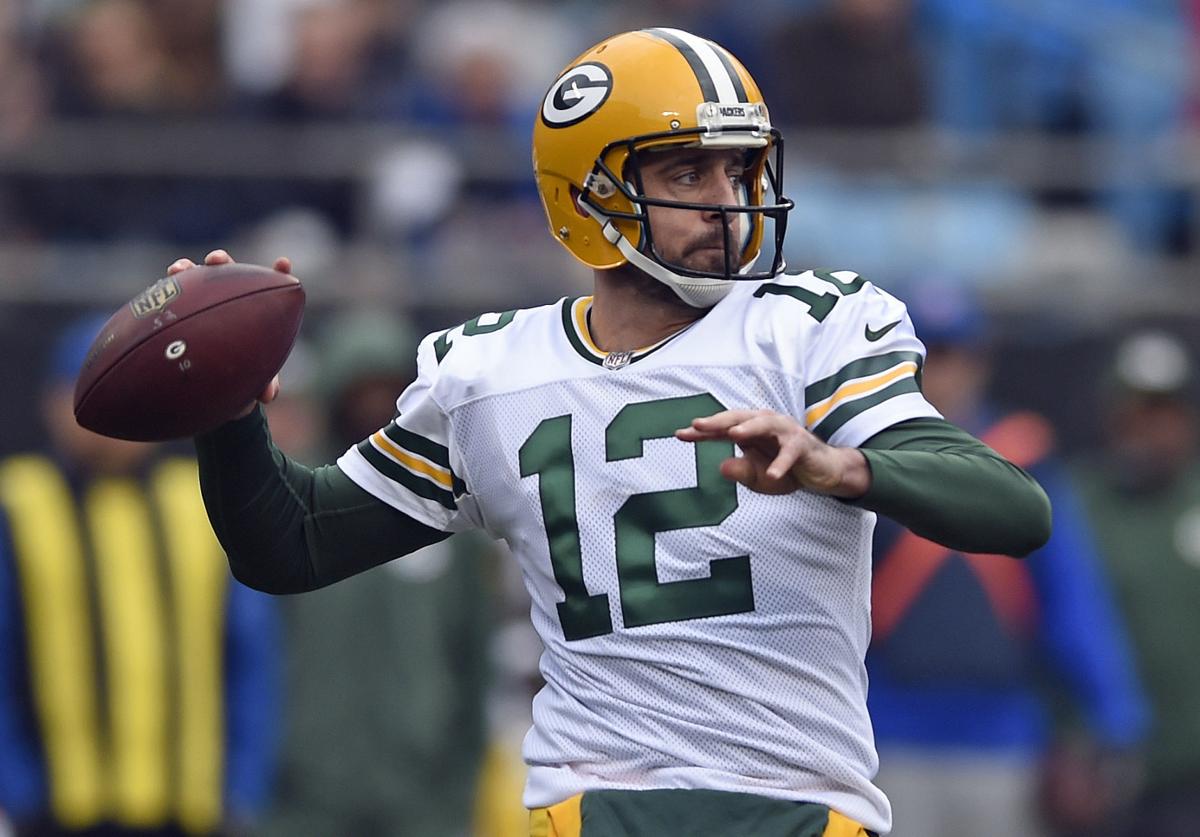 Rodgers is the best quarterback in the NFL today and has the greatest TD/INT ratio in NFL history (4.01) and it's not even close. Rogers was injured last season and will seek revenge on the entire league in 2018. The last five seasons Rodgers played 15 games or more he averages 38.6 TDs a season. Sign me up for Rodgers as the top QB in 2018.
2) Russell Wilson, Seattle Seahawks

Wilson accounted for every touchdown, but one for the Seahawks in 2017. That's a true MVP right there. He lost Jimmy Graham this offseason, which will hurt but Brandon Marshall may be able to fill in his place. The Seahawks defense has gotten much worse this offseason which will force Wilson to throw more in 2018.
3) Tom Brady, New England Patriots
Brady led the NFL in passing yards in 2017 with 4,577 and is showing no signs of slowing down. Losing Brandin Cooks will hurt Brady's numbers this season and not having Edelman for the first four games won't help either. After saying that, he isn't the GOAT (Greatest Of All-Time) for no reason. He will always find a way to be elite.
4) Deshaun Watson, Houston Texans
Watson's season was cut short due to an ACL injury sustained in practice before Week 9. Before that, he was tearing the league up with 19 passing touchdowns and dropping at least 20 fantasy points in five straight starts. He was on pace to shatter the rookie touchdown passing record of 25. A full 16 game season from Watson will put him in the top five.
NEXT READ: Here Are The 12 Best Running Backs In Fantasy Football For 2018
5) Carson Wentz, Philadelphia Eagles
Wentz was an MVP candidate last season before suffering an ACL injury in Week 13. Despite missing the final three games of the season he still finished second in the league with 33 passing touchdowns. If he is cleared to play Week 1 and is fully healthy he could slide up my rankings.
6) Cam Newton, Carolina Panthers
Newton can beat you with his arm and his legs. It's his legs that add a ton of value for Newton in fantasy. Newton led all quarterbacks in rushing yards with 754 last season and the next closest quarterback was Russell Wilson with 586. It's not only the yards but also the touchdowns as he is the only player in the NFL to score at least five rushing touchdowns every season since 2011.
7) Drew Brees, New Orleans Saints
For the first time since 2007, Brees didn't throw for 30 touchdowns, throwing for only 23 in 2017. He broke the NFL completion record last season, with an insane 72%. Brees hasn't lost a step and will show that in 2018 and get back to the 30 touchdown mark this upcoming season.
8) Kirk Cousins, Minnesota Vikings
Cousins has called Washington home for the past six seasons and played under the Redskins' franchise tag the last two years. Over the last three seasons Cousins has averaged 67% completion, 4,392 yards, 27 TDs, and 12 INTs. He has also been sneaky good with his legs, rushing for 13 touchdowns the last three years.
Are you a die-hard NFL fan? If so, SUBSCRIBE to Chat Sports on Youtube breaking down the latest NFL news and rumors!
9) Ben Roethlisberger, Pittsburgh Steelers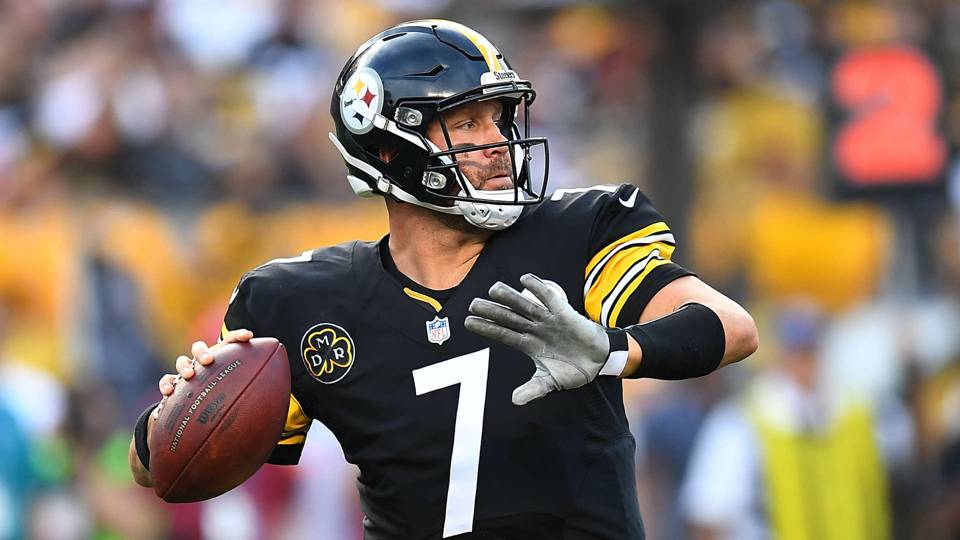 Over the final eight games of last season, Roethlisberger had 18 touchdowns and five interceptions. This is the time of the year where wide receiver Juju Smith-Schuster started to emerge as a great young wide receiver. Oh yeah, and he gets to throw to wide receiver Antonio Brown and running back Le"Veon Bell.
10) Jared Goff, Los Angeles Rams
Goff led the Rams offense to the number one scoring offense last season after a miserable rookie year (thanks a lot Jeff Fisher). The second year in the Sean McVay should only help Goff and the offense. He also gets a new toy to throw to this year in Brandin Cooks.
11) Matt Ryan, Atlanta Falcons
Ryan struggled in 2017 after an incredible MVP season in 2016 throwing for nearly 5,000 yards and 38 touchdowns. Ryan struggled in his first season with Shanahan in 2015 and struggled in his first year with offensive coordinator Steve Sarkisian. perhaps Ryan has a huge bounce-back year again.
12) Philip Rivers, Los Angeles Chargers
Rivers is the only quarterback in the NFL to be top five in passing yards every year the past three seasons. He will be without Hunter Henry which will hurt him and not having his safety blanket tight end Antonio Gates won't help either. Still, Rivers has a ton of talent around him and will make the most of it as he does every year.
FOLLOW: Mitchell Renz is the Senior Writer & On-Air Host at Chat Sports. Check out his article archive and live videos on Chat Sports Facebook page. Please follow him on Twitter @MitchellRenz365. 
Back to the Fantasy Football Newsfeed
Related Topics: Aaron Rodgers Fantasy Football, Philip Rivers fantasy football, qb rankings 2018 fantasy football, carson wentz fantasy football, tom brady fantasy football, QB rankings fantasy football, russell wilson fantasy football, deshaun watson fantasy football, Jared Goff fantasy football, Fantasy Football QB rankings, cam newton fantasy football, drew brees fantasy football, kirk cousins fantasy football, Ben Roethlisberger fantasy football, Matt Ryan fantasy football