Today's fantasy football segment on The Cam Rogers Show is presented by FanDuel - JOIN FOR FREE and play World Cup, US Open, and MLB games to win real money today! With NFL training camp just around the corner, it's the perfect time to start planning for fantasy football. 
FOLLOW: @MitchellRenz365 on Twitter for all your Fantasy Football News
On The Cam Rogers Show Presented By FanDuel, Mitchell Renz joins Cam to discuss the top 5 running backs for fantasy football.
The video above (and shown below) is from The Cam Rogers Show, a Facebook Live show. All of these videos can be found on The Cam Rogers Show on Youtube.
Mitchell Renz's top 5 running backs for fantasy football in 2018:
1) Todd Gurley, Los Angeles Rams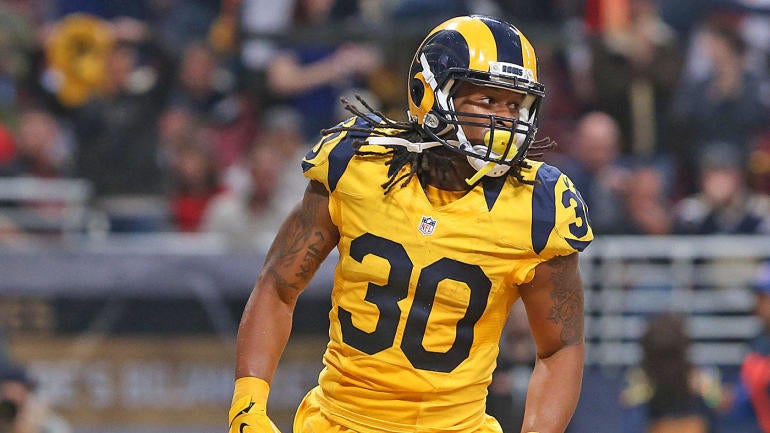 Last seasons fantasy MVP was Todd Gurley. He carried teams on his back in route to a fantasy championship. He scored 19 touchdowns which was six more than the next closest player. With the Rams offense under head coach Sean McVay, anything is possible for Gurley.
2) Le'Veon Bell, Pittsburgh Steelers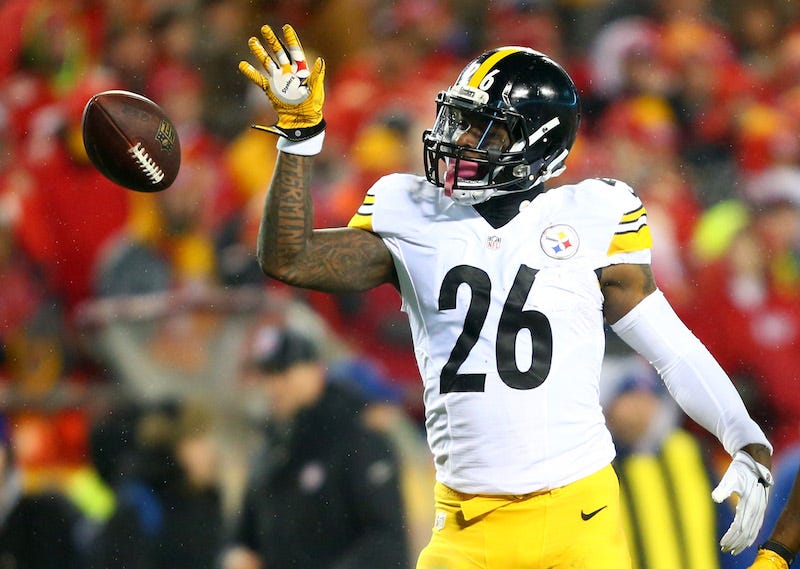 When trying to look at fantasy points, you want a player that touches the ball a ton. Well, Le'Veon Bell touched the ball 406 times last season, which was by far the most in the NFL. Touches lead to points and as long as bell plays all 16 games he will be a top running back option.
3) Ezekiel Elliott, Dallas Cowboys
Elliott doesn't have a suspension looming over his head and if he plays all 16 games, I'd bet on him being the rushing king. He led the NFL in rushing yards per game with 98.3. The running back in second was Gurley who finished with 87.
4) David Johnson, Arizona Cardinals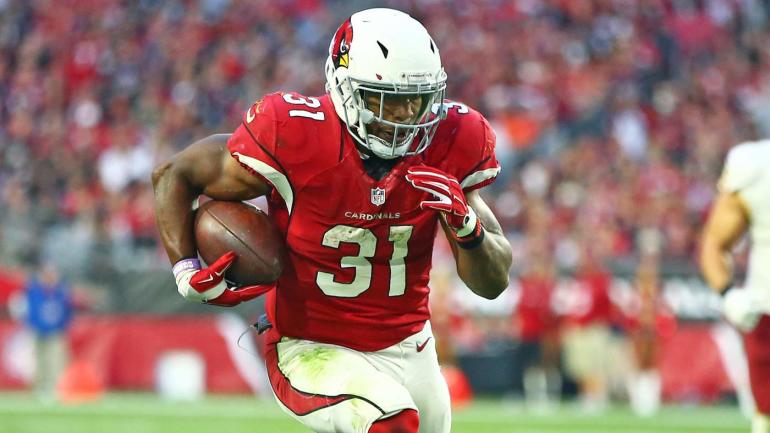 His season was cut short last year when he underwent wrist surgery. He sustained the injury in Week 1, so he has had plenty of time to heal. Johnson is a legit threat to total 2,000 yards and 20 TDs, just like he did in 2016.
5) Alvin Kamara, New Orleans Saints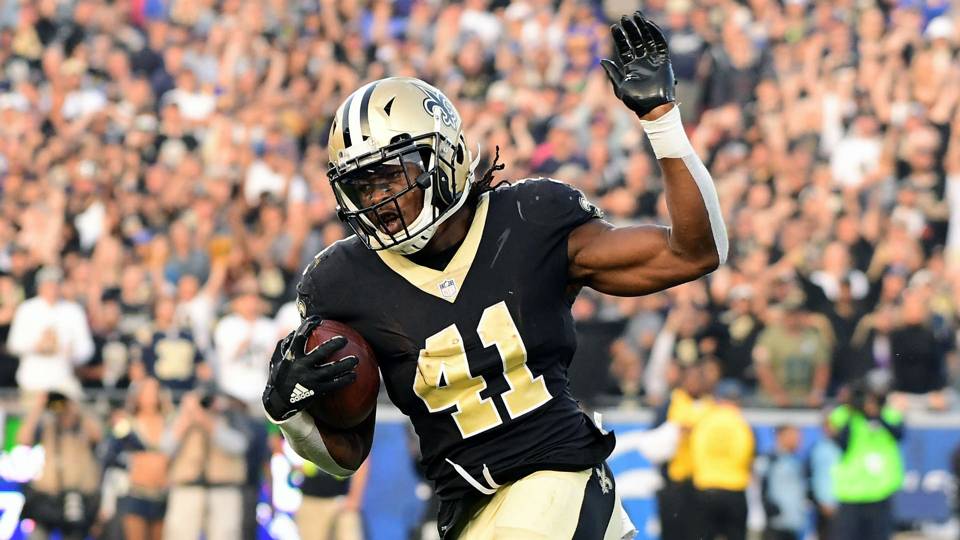 Kamara scored 14 total touchdowns last year as a rookie and exploded during the second half of the season. With Mark Ingram serving a four-game suspension in the beginning of the season, Kamara has a chance to show the Saints he can handle a heavy workload.
NEXT READ: The 5 NFL Offensive Breakout Players For The 2018 Season
Back to the Fantasy Football Newsfeed
Related Topics: david johnson fantasy, Todd Gurley Fantasy, Alvin Kamara Fantasy, fanduel running back rankings 2018\, Fantasy Football Ezekiel Elliott, Ezekiel Elliott Fantasy Football, le'veon bell fantasy football, fanduel running back, le'veon bell fantasy, alvin kamara fantasy football, david johnson fantasy football, fanduel running back points, fantasy football rb rankings 2018, top fanduel running backs, fantasy football running back rankings 2018, todd gurley fantasy football