Five-star center Marques Bolden has made his decision. Bolden committed to the Duke Blue Devils Thursday in an event at his high school. 
The 6-foot-11, 250-pound center had offers from nearly every program in the nation and it was widely considered being down to either Duke or Kentucky. But Bolden had a bit of fun before his announcement, showing up in a TCU shirt.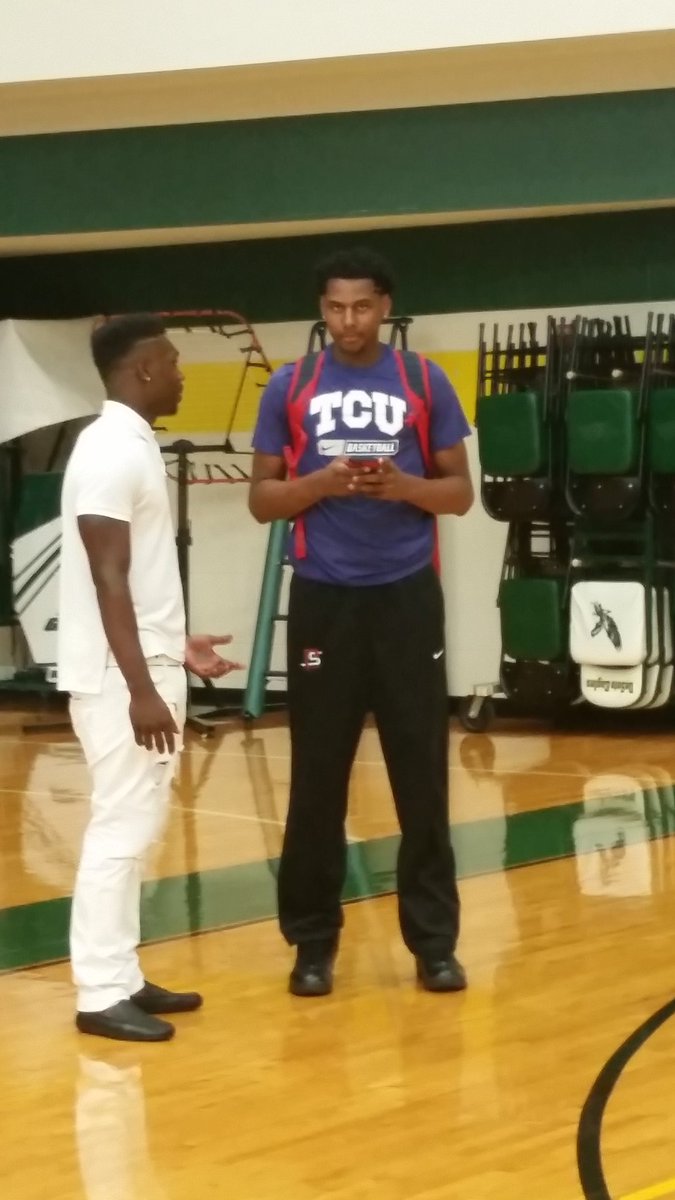 Bolden is the nation's top center and the No. 15 overall player. Hailing from De Soto, Texas, Bolden is the No. 2 player in the state. 
He joins a loaded 2016 recruiting class for Duke. Bolden is the fourth five-star recruit to commit to Duke. He joins forwards Harry Giles and Jayson Tatum and point guard Frank Jackson as the five-star recruits. Giles is the nation's No. 2 recruit, Tatum the No. 4 and Jackson the 13. Also in the recruiting class is four-star forward Javin DeLaurier, the No. 39 player in the country. Those four players have already enrolled at Duke. There's also three-star forward Jack White, who is from Australia.
Back to the Duke Blue Devils Newsfeed
Related Topics: College Basketball Recruiting, Marques Bolden, Kentucky Wildcats Basketball News, Duke Blue Devils Basketball News