Duke Blue Devils freshman center Jahlil Okafor is the favorite to with National Player of the Year and be drafted No. 1 overall in the NBA Draft, but that doesn't mean he can't get dunked on. Florida State's Phil Cofer showed him that on this amazing play:
http://www.youtube.com/watch?v=kuqACbEq5rI
Okafor proved to be a good sport, poking fun at himself on Twitter after the game.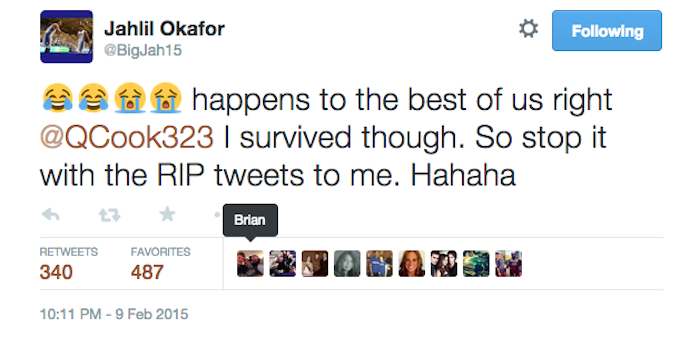 Okafor is averaging 18 points and 9.1 points in 30.3 minutes per game so far this season.
Follow our Duke Blue Devils team page for all the latest Duke news and rumors!
Back to the Duke Blue Devils Newsfeed