Western Michigan volleyball swept Akron 3-0 Saturday in the team's final home game of the season.
Senior Meredith Phillips and redshirt junior Sammi LaBolle were honored for Senior Day in the home finale. Maggie King led the Broncos with 15 kills, Julia Marr had 10 kills and three blocks and Logan Case collected 45 assists.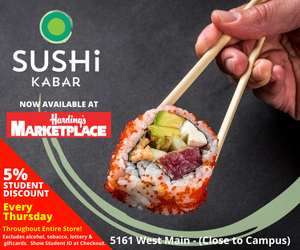 The Broncos won 25-20 in a back-and-forth first set that featured nine ties and five lead changes. King led with seven kills and Case had 14 assists.
WMU completed a comeback in the second set, winning by the same score 25-20.