Western Michigan women's basketball announced player-voted awards at its team banquet last week, and Hannah Douglas received the Passion Award.
According to the team, the Passion Award is given to the player who demonstrates enthusiasm by encouraging her teammates, playing hard and maintaining a winning attitude on and off the court.
Douglas, a junior from Walled Lake, Mich., said she was grateful for the recognition from her teammates of her hard work.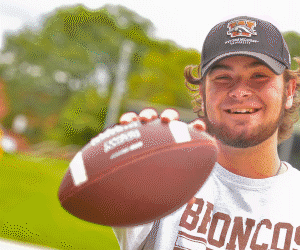 "It's more so humbling than prideful," Douglas said. "I don't do anything for the awards, and neither does anyone on the team, we all play for each other and we all love the game.