The Washington Redskins missed the playoffs again, but with a new quarterback in Alex Smith under center and a re-tooled roster, they're hoping to challenge for a playoff spot in 2018. 
Each year, teams expect players to step up and play key roles. Sometimes, the player in question makes the leap from backup to role player, or even to a starter. Sometimes, a player goes from role player to key starter or borderline star. So which players are the Redskins counting on this year to step up?
1) Josh Doctson, WR
Doctson was selected in the first round of the 2016 NFL Draft but hasn't lived up to the draft selection thus far. The third year is known as the "breakout" year for wide receivers so will this be the year Doctson emerges as one of the best young receivers in the league? Washington needs it to be. Last season, Doctson only had 35 receptions for 502 yards and six touchdowns. He proved to be a reliable red-zone option and, with a new quarterback like Alex Smith, he may be the target Smith relies on in the red zone.
2) Alex Smith, QB
Is Alex Smith an upgrade over Kirk Cousins? That's the biggest question that will be asked all season. The Redskins let Cousins walk because they didn't want to meet his contract demands and felt that a steady hand like Smith can have a similar impact.
There are some obvious concerns that come with Smith - his unwillingness to throw the ball downfield and lack of success in the playoffs - but if he's able to take care of the ball and produce at the same level he did in Kansas City, the Redskins should compete for a spot in the postseason.
3) Derrius Guice, RB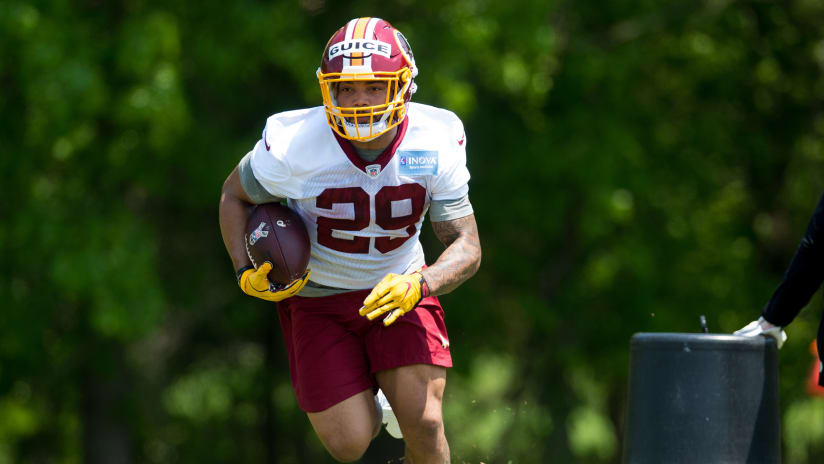 Guice is a powerful runner with some wiggle to him, which makes him a perfect running back in most offenses in the league. While some maturity and off-field concerns caused him to drop to the second round, Washington feels like they have the steal of the draft and a guy who can be a three-down back.
Guice led LSU with 237 carries, 1,251 rushing yards, and 11 TDs last season and was an absolute monster in 2016, rushing for 1,387 yards (7.6 ypc) and 15 touchdowns while splitting time with Leonard Fournette. A rookie running back has led the NFL in rushing the past two seasons - Ezekiel Elliott in 2016 and Kareem Hunt in 2017 -  will Guice make it three years in a row?
Stick with us in the Chat Sports app or follow NFL by Chat Sports on Facebook to be the 1st to know every breaking story and all the rumors on the NFL!
Back to the Washington Redskins Newsfeed
Related Topics: Redskins News, NFL News