The Washington Huskies collected bowl eligibility with an 8-5 overall record this year, despite finishing just 4-5 in the Pac-12. They are headed to another bowl game after winning the Fight Hunger Bowl in 2013. Who could the Huskies play this season?
Utah State
The Aggies are a possibility for the Cactus Bowl, as the Big 12 may not have enough eligible teams to fill their spot in the game. Since Washington seems likely to head here, Utah State is a team to watch. They finished 9-4 and 6-2 in the conference, quietly putting together an impressive season - even upsetting #18 BYU early in the year.
Air Force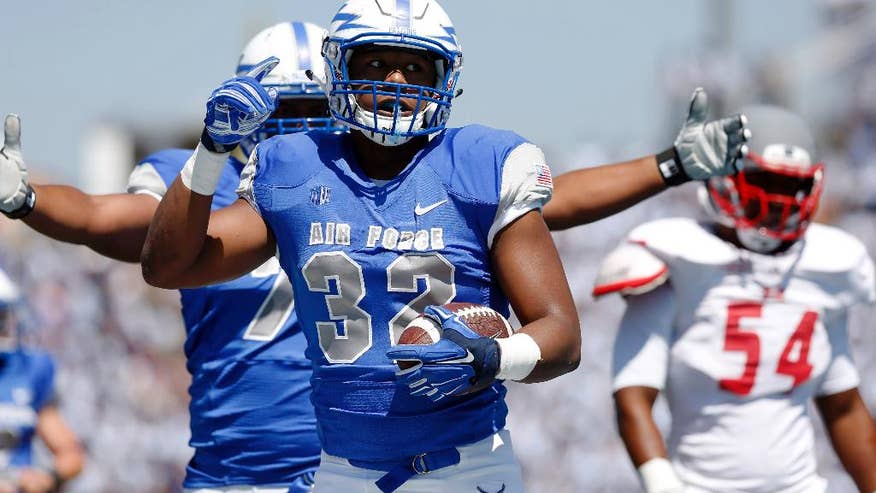 Another replacement team for the Cactus Bowl, Air Force is likely second in line behind Utah State for a spot in the bowl. The Falcons finished behind Utah State in the Mountain West, but could end up garnering consideration for a trip to Arizona if Utah State ends up in another bowl. After just two wins in 2013, Air Force came roaring back with a 9-3 record this season.
Colorado State The Rams seem like the favorite to represent the Mountain West in the Las Vegas Bowl, so Washington would need to get there in order to face Colorado State. If they do, the Rams present a formidable challenge for the Huskies after winning 11 games on their way to a Mountain West Championship.
Related Articles:
Washington's 3 Most Likely Bowl Destinations
Back to the Washington Huskies Newsfeed