The Washington Redskins made the playoffs last season and this is a team on the rise. Expectations are higher than they've been in several years, but the Redskins need a few players to have step up if they're going to make it back to the playoffs. 
Each year, teams expect players to step up and play key roles. Sometimes, the player in question makes the leap from backup to role player, or even to starter. Sometimes, a player goes from role player to key starter or borderline star. So which players are the Redskins counting on this year to step up? We've put together four of those players below.
RB Matt Jones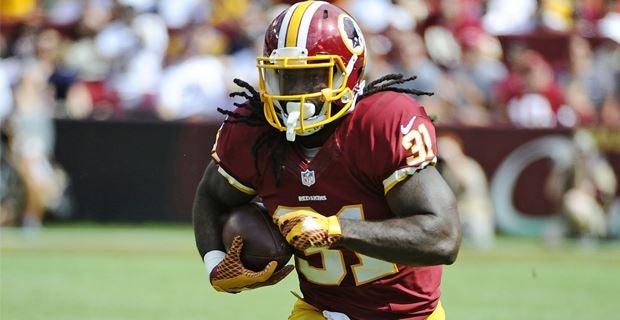 Alfred Morris is gone, leaving Jones in position to become the featured back for Washington. The Redskins have limited options at RB, with Chris Thompson the only proven backup. It's time for Jones to improve on his 3.4 yards per carry average and at least double his 490 yards on the ground. An improved offensive line should help, and Jones could be in a breakout season. 
OLB Trent Murphy 
When Brian Orakpo left, Murphy was supposed to take his place opposite Ryan Kerrigan. But Preston Smith outplayed Murphy and Junior Galette is better than both. Murphy might even move to DE, although he's undersized to play that role in a 3-4 defense. The Redskins' pass rush wasn't great last year, and getting more than 3.5 sacks from Murphy would be a big boost. The 2014 second round pick needs to step up in a big way this year. 
DE Stephen Paea
The Redskins lured Paea away from Chicago last offseason with a four-year, $21 million deal. In an injury-plagued year, Paea provided only 19 tackles and 1.5 sacks after posting six sacks the previous year. The Redskins need Paea to step up and start at DE this year, or at least be a valuable rotation player. 
QB Kirk Cousins 
Cousins had eight picks and six touchdowns after the first six games last year. But he finished with 23 TDs and three picks the rest of the season, guiding the Redskins to the playoffs. While Cousins looks like the franchise QB going forward, the Redskins need him to prove it again this year. Regression from Cousins will result in the Redskins missing the playoffs. If Washington wants to win the NFC East again, they'll need another impressive year from Cousins. 
Back to the Washington Commanders Newsfeed