The USC Trojans have 13 commits in hand with a week and a half until National Signing Day, and we're here to break down the key points of the program's 2016 recruiting class with our USC Football Recruiting Roundup for January 24th.
Offense (9 Commits)
The dismissal of Steve Sarkisian and subsequent uncertainty around the Trojans program wreaked havoc on a stellar class, dropping them from near the apex of the nation to the outskirts of the Top 20 in overall class rankings.
Three-star quarterback Matt Fink is still a question mark when it comes to his next-level value. The real value in this class is the five wide receivers USC has collected -- four of those being four-star talents (Michael Pittman, Josh Imatorbhebhe, Tyler Vaughns, and Trevon Sidney). 66% of the team's offensive haul so far is receivers and one tight end.
Defense (4 Commits)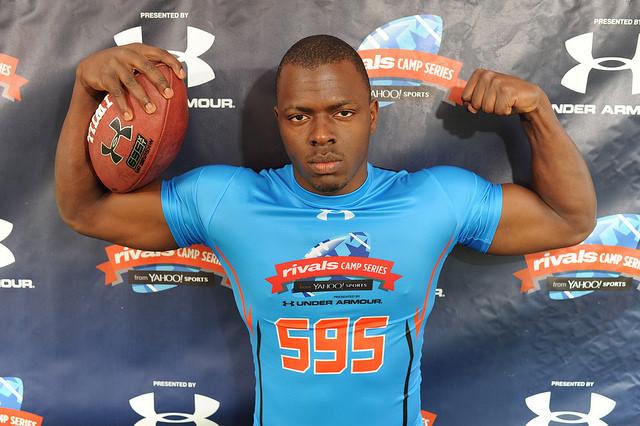 This is a very slight defensive class from a quantity standpoint, but #1 overall weak-side defensive end and early enrollee Oluwole Betiku makes a sparse collection that much better. He's a complete beast as an edge rusher, and he's also going to be a fantastic piece to the team's run contain puzzle.
Signing Day Overview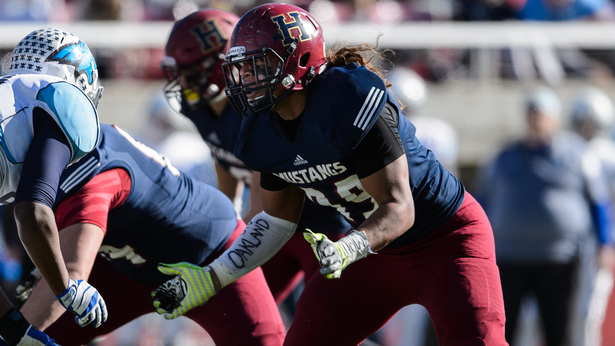 USC has seven scholarships available, and they're going to need to use some of that for help up front on the defensive line. Three-star DE Leki Fotu would be a huge get, and they may have an in on him considering he visited campus this past weekend. 
The next handful of days until signing day will be about getting the defensive side of the ball lined up -- a gargantuan task for new head coach Clay Helton with time ticking down.
Back to the USC Trojans Newsfeed
Related Topics: Tyler Vaughns, Clay Helton, USC Trojans Football News