The Class of 2016 is chock full of uncommitted recruits with top-level talent, but it takes more than just skimming off the top of the five-star and four-star lists to make a recruiting class work. USC's coaches know that, and these next three guys represent crucial pieces of USC's future puzzle from a program-impact perspective.
TE Isaac Nauta
The five-star tight end pulled off a shocker in late July, decommitting from the Florida State Seminoles and reopening the door for a flurry of top programs to line up for his signature. USC is trending up on Nauta, although Georgia appears to have the lead going away. Nauta would be a huge get for the program in setting up the offense for years to come, giving prospective starting quarterback a 6-foot-4 target with great downfield ability and top-tier blocking instincts to work with.
CB Byron Murphy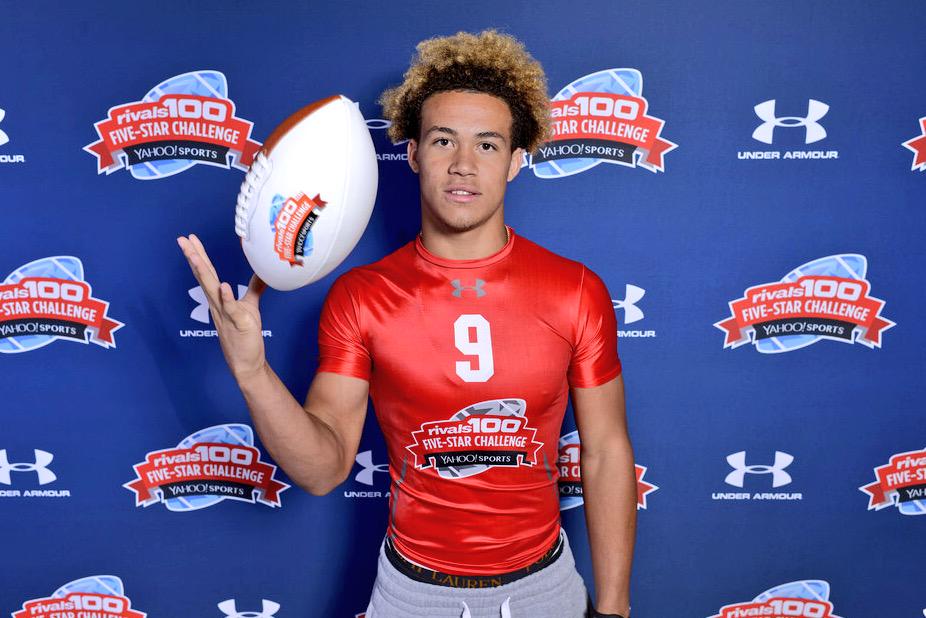 Murphy grew up a fan of in-state rival Arizona, but USC seems like a more likely landing spot for the four-star corner when it comes to upping his potential pro stock. He's only 5-foot-11, but Murphy is tenacious and intelligent enough to shadow/suffocate the best receivers that the Pac-12 has to offer. We're high on Murphy as a potential #1 CB down the road, and it would behoove USC to mortgage the house to get him on board.
OLB Caleb Kelly
Kelly is one of, if not the most athletic linebacker in the Class of 2016.  His versatility would be a huge boon for USC, seeing that he has the frame and pure football ability to move anywhere from safety to wide receiver with repeated reps. He's a high-upside game-changer who has already made the prep game look easy. Signing a linebacker who looks effortless in pass coverage, helping against the run AND doing other odds and ends would be more than just a luxury. It'd be a MASSIVE get. 
Follow our USC Trojans team page for the latest USC football news!
Back to the USC Trojans Newsfeed
Related Topics: Isaac Nauta, USC Football, USC Trojans, Caleb Kelly, NCAA