The USC Trojans will be in the market for a new head coach this offseason after Steve Sarkisian was fired with cause earlier this season, and athletics director Pat Haden plans to swing for the fences to hired a big name. However, interim head coach Clay Helton has done a good job of turning the season around, improving his chances of keeping head coaching job permanently. Here are 10 potential candidates that could take over after the season:
10) Ed Orgeron, defensive line coach, LSU
Orgeron has already been a USC head coach, leading the Trojans to a surprising 10-4 record after Lane Kiffin was fired mid-season. Orgeron was not happy he was passed over for the job in favor of Sarkisian, but may be willing to forgive that this time around. He's currently coaching the defensive line at LSU, but if USC is looking to bring back someone who has had success, then Orgeron could be a good fit. 
9) Tom Herman, head coach, Houston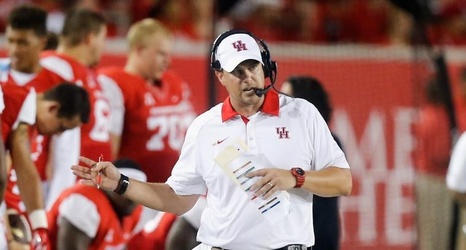 Herman is an up-and-comer in the coaching world after leading Ohio State's offense under Urban Meyer, and his future is bright. He's already proven he can lead a program as a head coach, leading Houston to a 9-0 record and a No. 22 national ranking. USC is certainly one of the premier jobs in the country, and Herman would jump at the chance to take the helm of a top program. 
8) Dan Mullen, head coach, Mississippi State
Mullen's stock is as high as ever after leading Mississippi State to the No. 1 ranking in the country for most of last season, but it appears that he's taken the Bulldogs has far as he can take them. Mullen wasn't looking for other opportunities after last year's success in Starkville, but now is the time for him to move on to another opportunity. If he was able to make the Bulldogs one of the best teams in the country, imagine what he can do with everything USC has to offer.
7) Kirby Smart, defensive coordinator, Alabama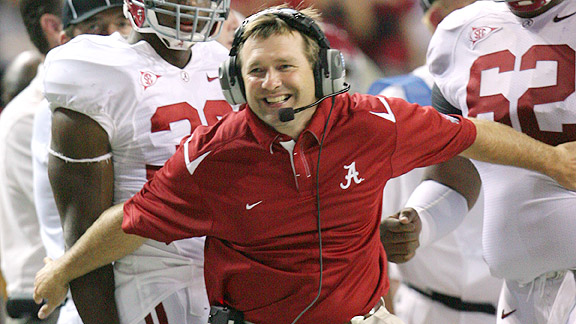 Smart has been the defensive coordinator at Alabama since 2008 and is the head coach in waiting behind Nick Saban, but he may not be patient enough to wait that long. USC would give him the opportunity to lead a top-tier program and could throw enough money at him for him to leave.
6) Hugh Freeze, head coach, Ole Miss
Freeze has come along way from being "the coach from The Blind Side." He's a rising star in the coaching world and has had Ole Miss in contention for a SEC West title and a College Football Playoff berth each of the past two years. If USC were to come calling, Freeze would have a tough time turning down one of the sport's top jobs.
5) Kevin Sumlin, head coach, Texas A&M Aggies
Every time a major college football job open up, Sumlin's name is mentioned. He was rumored to be USC's top target before they hired Sarkisian two years ago, and would be a top target again this time around. USC will push hard to steal Sumlin away from Texas A&M, and with pressure mounting on him in College Station, he could be open to leaving.
4) Clay Helton, USC interim head coach
Helton has led the Trojans to a 3-1 record since Sarkisian was fired, including a blowout victory over then-No. 3 Utah. He has been on USC's coaching staff since 2010, and while he isn't a huge name, his experience with the program and roster is invaluable. Plus, his success will make it hard for the Trojans to turn elsewhere.
3) Dabo Swinney, head coach, Clemson
Swinney has been at Clemson since 2003, but the allure of a progam like USC is hard to ignore for any coach. Swinney has done a great job with Clemson, leading them to the No. 1 ranking this season, but could do even better with the Trojans' immense resources and national appeal.
2) Jon Gruden, former NFL head coach, ESPN NFL analyst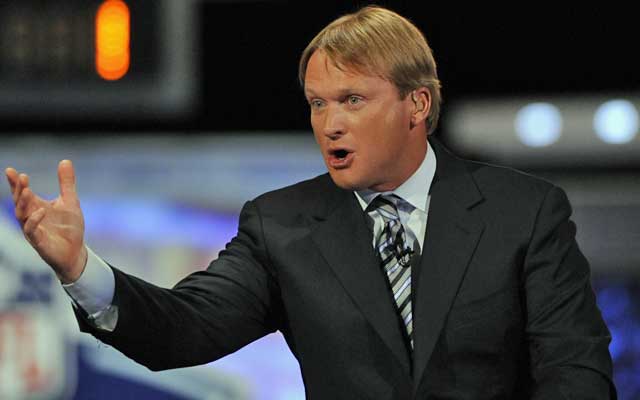 Talk about swinging for the fences. Last time around, athletic director Pat Haden reached out to Gruden. Haden said Gruden wanted to coach in the NFL if he was going to coach again, but things have changed this time. Gruden is big name in the football world and would be a great pickup.
1) Chip Kelly, head coach, Philadelphia Eagles
Things haven't been going well lately with Kelly and the Philadelphia Eagles, but he would be welcomed back in the college football world with open arms. Kelly recently said that he isn't focused on returning to college and hasn't been contacted by USC, but there's still plenty of time for him to change his mind.
The former Oregon head coach already knows the Pac-12 and would be quite the hire for any college team in need of a head coach. If he doesn't return to the Eagles next season, he'll have his pick of jobs in the college game, and perhaps no other school has the widespread appeal, talent base, and recruiting prowess of USC.
Back to the USC Trojans Newsfeed
Related Topics: College Football, Tom Herman, Clay Helton, NCAA Football, Ed Orgeron, Kirby Smart, Kevin Sumlin, Hugh Freeze, Steve Sarkisian, Chip Kelly, Dabo Swinney, USC Trojans Football, Dan Mullen, Jon Gruden