There are just four days left until 2016 National Signing Day, and the buzz around the nation is palpable both on campus and on social media. One team who's got plenty to gain and lose on Signing Day is the USC Trojans, as they've got a chance at bolster their class with a handful of key recruits. Get more info on Wednesday's Signing Day in our Chat Sports iPhone and Android apps! With that in mind, here's our list of 3 Top 2016 Football Recruits USC Can Still Land.
WR/CB Jack Jones
Whether's he a slot receiver, a cornerback, or both at the next level, Jones is explosive out of his cuts and uses his speed to both beat opposing defensive backs deep and shadow receivers on defense. USC is leading rival UCLA in a Southern Calfornia battle for the #3 cornerback in the nation.
OT E.J. Price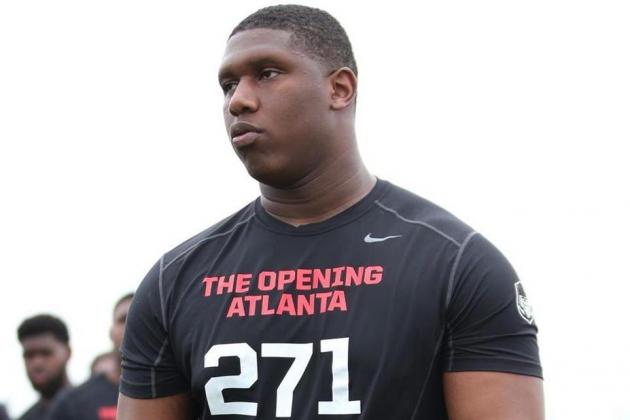 A top-ten offensive tackle recruit across the recruiting analyst boards, Price is a MASSIVE force in the middle of the offensive line who can basically lean on defenders to exert his will. He's trending towards Georgia, but USC is hanging in there. More on USC's pursuit of Price inside our Chat Sports Android and iPhone apps!
CB TJ Brock
Brock's a three-star recruit with a four-star cornerback's explosiveness. Scouts have knocked him for being undersized (5'10", 160 pounds), but he's got the blazing speed and ball smarts to make up for it.
Back to the USC Trojans Newsfeed
Related Topics: USC Football Recruiting News, Jack Jones, TJ Brock, EJ Price