Following Friday night's blowout loss to Utah that dropped UCLA to a disappointing 4-5 on the season, there's no doubting that head coach Jim Mora is firmly on the hot seat. 
Just a few short years ago, it looked like Mora was ready to lead the Bruins back in the national title mix. However, UCLA is trending in the wrong direction - 10 wins dropping to eight to four over the last two years, and then with a losing record so far this season. With a star quarterback in Josh Rosen, Mora has the talent to win big - and he hasn't been able to do that.
So, if the Bruins decide to move in a different direction, who will they target? Here are five likely candidates:
5) Les Miles, former LSU head coach
Miles is an analyst with CBS this season, and while his tenure had run its course at LSU, there's no denying how successful he was during his time in Baton Rouge. He went 114-34 in 11 years, including a national championship and two SEC titles. There may be some reservations about pursuing him given LSU's offensive struggles over the last few years of his tenure, but he's a proven coach who has a desire to get back to a high-profile program. If they strike out on other options, UCLA may just give him a chance.
4) Dave Aranda, LSU defensive coordinator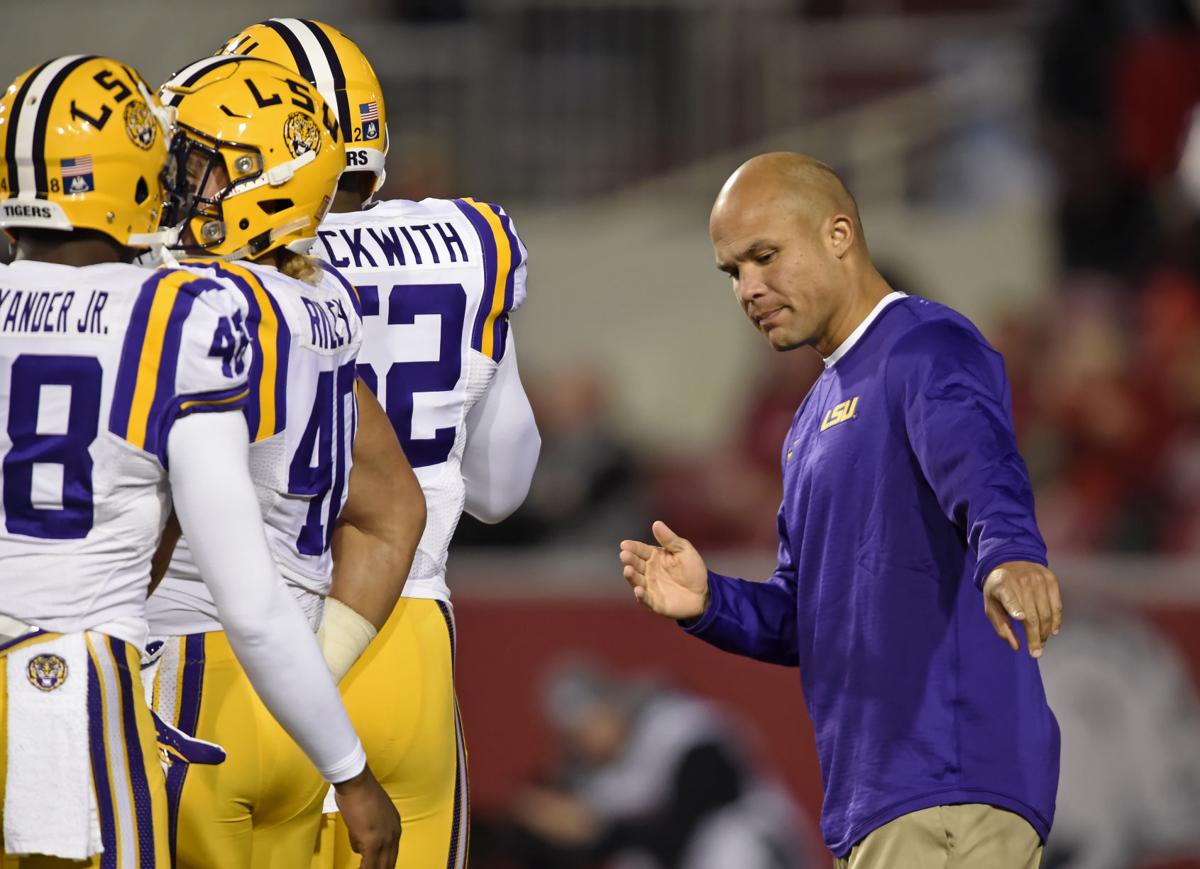 At only 41 years old, there might not be a better defensive coordinator in college football than Dave Aranda. The former roommate of Tom Herman at Cal Lutheran (no, seriously), Aranda has had success as a DC at Utah State, Wisconsin, and LSU. If a program is looking for a young defensive mind to take over, they can do no better than Aranda. It's only a matter of time before he gets a head job, and UCLA may be willing to offer him one. Aranda may also welcome the opportunity to return to Southern California, where he grew up.
3) Matt Campbell, Iowa State head coach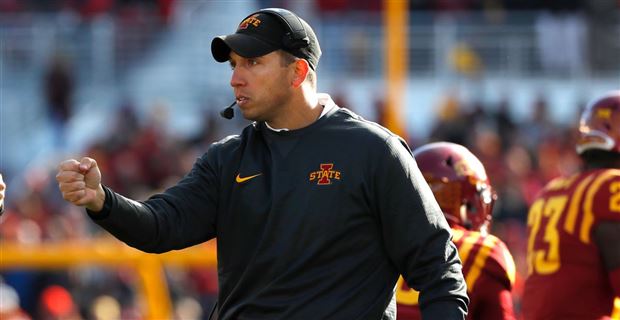 Campbell has turned into the hot coaching candidate of the year after leading Iowa State to wins over Oklahoma and TCU on their way to a top 15 national ranking. More impressively, he's only in his second year in Ames. It's only a matter of time before he gets a better job on the Power 5 level.
UCLA Fans - Download Chat Sports on iPhone today for breaking Bruins news, rumors, scores and more - Chat Sports iPhone App!
2) Dino Babers, Syracuse head coach
Babers was on the UCLA staff from 2004-2007 and has since become a successful head coach at Eastern Illinois, Bowling Green, and now Syracuse. The Orange already have as many wins this year as they did all of last year, further demonstrating Babers' ability to turn programs around quickly. UCLA would certainly be an upgrade in pedigree for him, and considering that he already has ties to the program, he'd be the perfect fit.
1) Chip Kelly, former Oregon/NFL head coach
Kelly is going to be the hot candidate for every college opening following the season. Following a one-year stint with the 49ers, Kelly returned to the college game as an analyst for ESPN. With no NFL head coaching opportunities on the horizon for Kelly, it's almost guaranteed that he'll be back in college next year. UCLA certainly has the resources and pedigree to appeal to him - and they'd be willing to back up the Brinks truck for him. Will they be able to outbid other suitors?
Follow our UCLA Bruins team page for all the latest UCLA football news!
Back to the UCLA Bruins Newsfeed
Related Topics: UCLA Bruins Football, Jim Mora, NCAA Football, Pac-12 Football